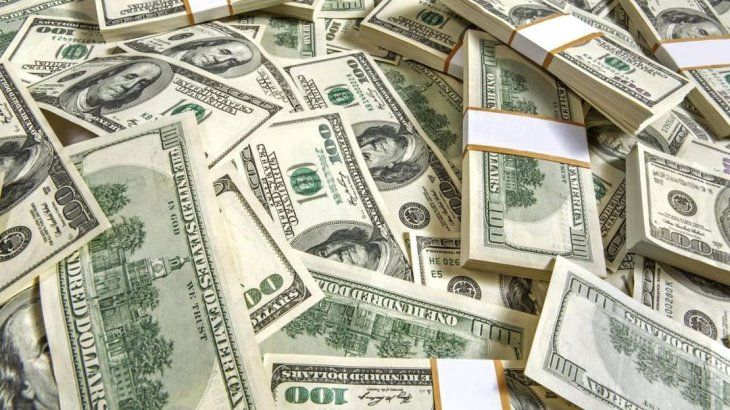 It is in harmony with Single Single Free Market (MLCC), Where the currency loses 21 cents to $ 37.59, in which the market is attentive to the tender of Letes which started yesterday at 10 and ends today at 15, which gives an annual yield of 4.75%.
In the informal market, for its part, blue Stable functioning $ 37.50, According to a survey of this medium in the caves of downtown Buenos Aires. Meanwhile, "contado con liqui" yielded four cents yesterday at $ 37.61.
It should be remembered that the dollar fell 4 cents on Wednesday, the day the Ministry of Finance initiated the Ministry of Finance's proposal in dollars at a nominal annual rate of 4.75%, ending today at $ 15.
The card was erased from the wholesale section, where the currency jumped 15 cents to $ 37.81 on a mixed trend wave, with initial losses that changed with strength in the second half of the day.
The central bank liquidity tender letters for 7 days for $ 141,172 million, with an average rate of 58.97% (on Monday, it closed at 59.23%). The maximum yield was 59.55% and the minimum yield was 58%.
Analyst Fernando Izzo noted that the loss of the wholesaler occurred following "an excess of $ 22.5 million of Leliq's license (they expired at $ 163,633 million)," which the Monetary Authority tender lowered the average yield by 25.6 basis points.
"The export of cereals is still against the disposal procedures and only eliminates nearly $ 50 million, when they say there will be a record $ 3,000 million in market volume between December and January," he said. Quintana
Operator Gustavo Quintana noted that "this is the second consecutive day a bullish reaction of the realized exchange rate that caused him to scrape the $ 38 again, a level that is the highest of the past week and a half."
He added that "the need for crazy coverage at the end of the wheel changed the precarious balance of the beginning of the meeting and the scenario of a lower response to reinforce the correction today."
Thus, in the first two sessions of the week the dollar value "recovered above last week's drop" and returned to a similar level at the end of last November, Quintana said.
Other money markets
In the money market between banks, "money money" was activated on average of 56%. In the currency exchange, $ 142 million was agreed to take and / or finance money at Paso, through dollar purchases for Wednesday and Thursday.
In Rofex, where $ 426 million were activated, more than 60% was agreed between December and January with final prices at $ 38.82 and $ 40,668 with rates of 48.75% and 54.10% TNA, respectively.
Finally, BCRA's international reserves decreased $ 61 million and ended at $ 49,785 million.
Source link