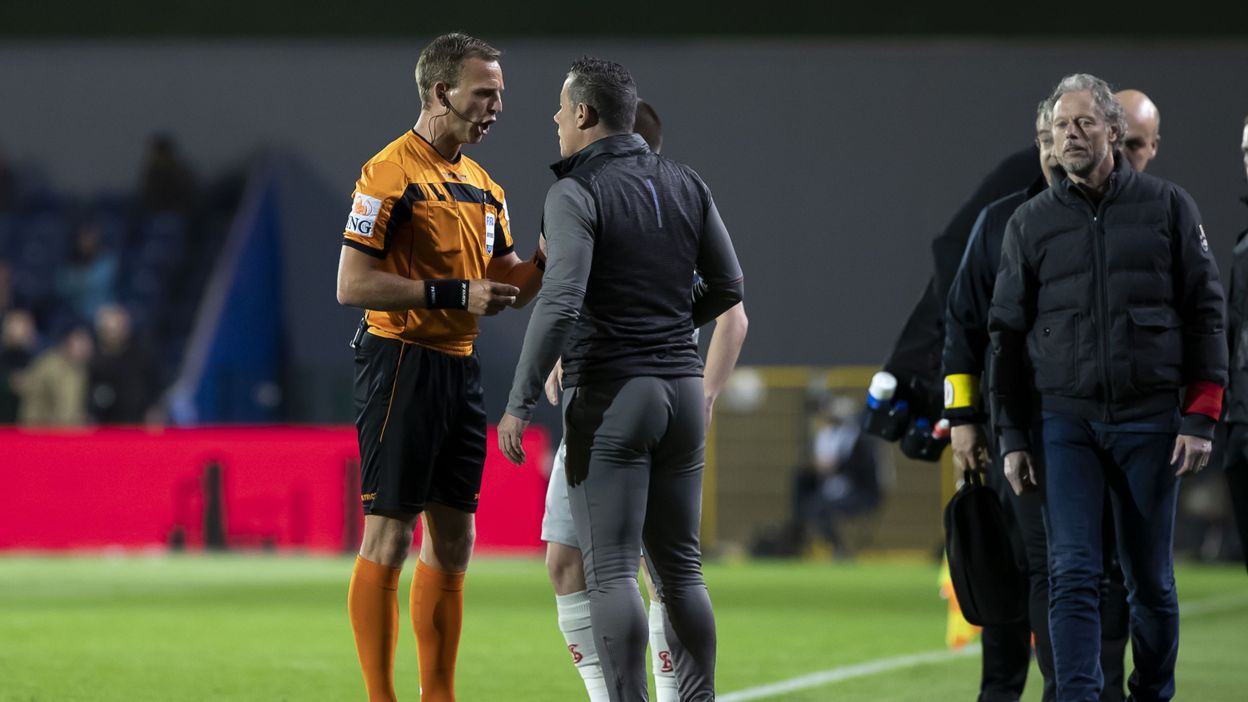 Antwerp risks 25,000 euro fine – © KRISTOF VAN ACCOM – BELGA
Antwerp may face a fine of 25,000 euros from the league that saw the supporters interrupt the game against standard (2-1) on Friday in the playoffs 1.
This meeting of the sixth day of the playoffs 1 had to actually interfere in the 75th minute. Despite the call to calm the stadium announcer, the fans of Antwerp threw beer cones to a standard coach, Michelle Proud, from the Bussy Tribune. After ten minutes of break, the game was able to resume.
On the basis of the internal regulations of the professional league, Antwerp stands at a fine of 25 thousand euros, which can be decided at the next board meeting on 6 May.
In this case, too, it would have been possible to initiate disciplinary proceedings in the Belgian union.