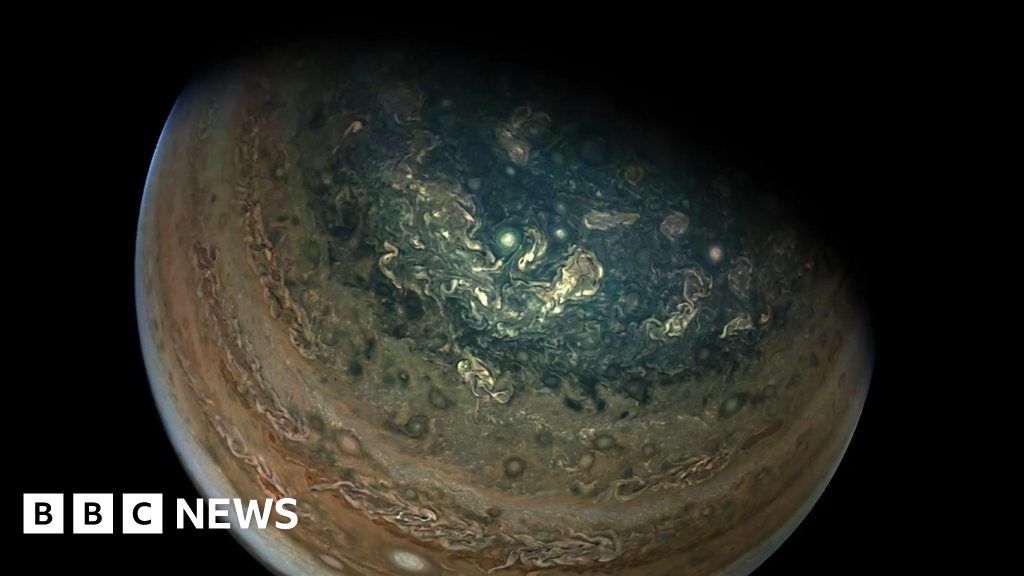 NASA's mission to Jupiter reached its half-way mark and discovered new displays of cyclones on the gas poles.
As it orbits the Earth every 53 days – a diving operation that collects data, accelerating from the pole to stand.
Its sensors take measurements of the Earth's composition, in an effort to decipher how the world's largest solar system was created.
Read more: The mission of Jupiter NASA JUNO discovers giant Polar storms
Source link