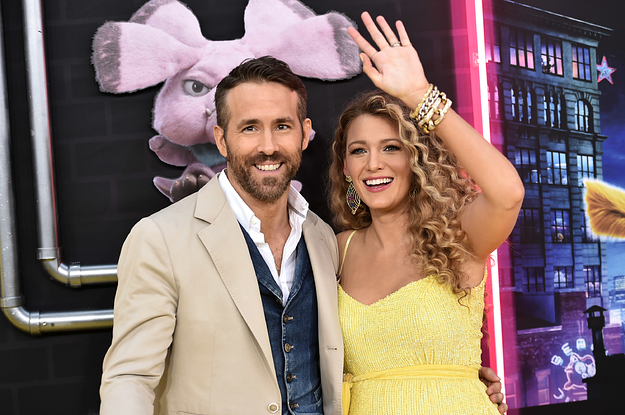 The actual power couple recently received the COVID-19 vaccine and shared the news on Instagram – and they had some fun too.
"Finally got 5G," Reynolds recoiled at his role, catching him in the middle of the jab.
"Science is sexy," he said in his Instagram story. "The hat? Maybe not."
He managed to make another joke about his choice of headgear, and posted a picture of himself next to a photo of Lively wearing a knitted hat with the caption "Who wore it better?"
Lively and smartly on her IG too: "Find you someone who looks at you like I'm looking at the heroic nurse who vaccinates me," she posted next to her picture of how she gets the shot.
For her IG story, Lively thanked friends "for a year of scientific information and for trusting me to make the decision to get vaccinated as soon as it was available to me," as well as for "the many years of thoughtful and empathetic medical reporting that … led me here."
BuzzFeed daily
Follow the latest daily buzz with the BuzzFeed daily newsletter!
Source link