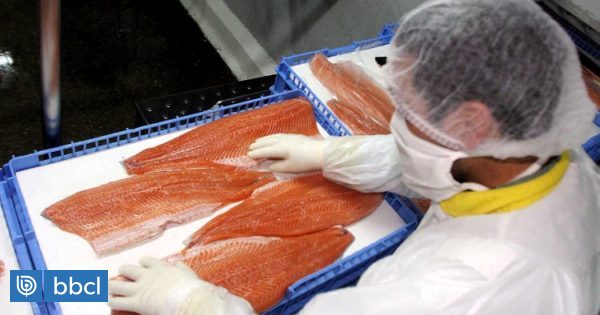 The National Economic Prosecutor's Office (FNE) announced today (December) that on December 7 it approved the acquisition of AquaChile shares by Agrosuper.
During its investigation, the FNE analyzed the various possible hypotheses of the relevant market and concluded that The action can not significantly reduce competition, Since it does not exceed the threshold of concentration set in the manual for the analysis of horizontal concentration operations for the wholesale market.
In this way, The operation was unconditionally approved by the Chilean and US authorities, Which allows Agrosuper to make a public offering (OPA) for 100% of the shares in AquaChile To unite itself as the second largest salmon producer in the world, Just behind the Norwegian port.
According to Agrosuper explained through a statement, the agreement reached in August last focuses on the acquisition of 67% of the company shares through a takeover offer to acquire up to 100% of the shares, which The operation can cost up to $ 850 million.
Meanwhile, according to the investigation of FNE, the parties to the operation are active in the sectors of agriculture, harvesting, processing, wholesale and retail distribution of Atlantic salmon and Pacific spices.
With regard to the retail market, it was observed that AquaChile distributes its products through specialty stores, and that Agrosuper, however, provides the supermarket channel.
The prosecutor's office rejected the risks of competition in this area due to the lack of competitive proximity between these two channels, due to the existence of various options for purchasing the retail channel and low installation costs of a special store.
In addition, the vast majority of the players during the interrogation They did not notice the potential anti-competitive effects Derived from the operation.