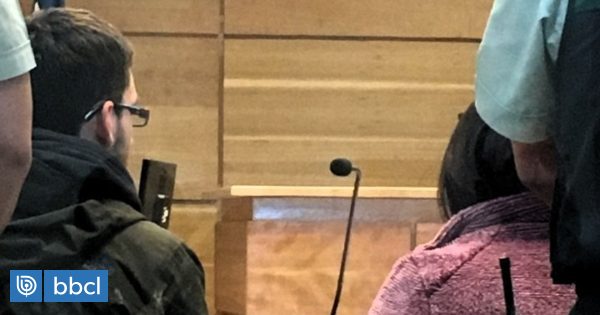 A couple was arrested after their two-year-old son wandered the street early Thursday, leading to the discovery of the Sanabe orchards inside his home.
According to the information provided by the State Attorney's Office at the hearing in order to stop the arrest and to institutionalize the investigation, the Defendant was sentenced. (21 years old) and her partner AB. (22) were arrested Carabineros was warned about the presence of a minor walking alone on the street.
At the same time, a procedure for the violation of the rights of the child was carried out, where Cal's neighbor Manuel Rodriguez, in Punta Arenas, reported that the child lived in a house that had left the door open, Two bags and a satin box of cannabis and each weight. When the boy's parents arrived, they told the police that they had left because of an emergency in the hospital.
Although defense counsel Vanya Caceres claimed that it was an illegal procedure to carry out autonomous procedures to enter the house without permission, Judge Juan Villa declared a legal detention because he was two years old, Where it seems logical for the workers of Karabineros to enter the house to protect the minor.
Against this backdrop, Plaintiff Rina Blanco informed the defendants that they were being investigated for a drug crime and for leaving the child alone at home.
Specifically, inside the house were found two bags containing 182.8 grams of cannabis sativa, And inside a shoe box is found 79.5 grams of marijuana, Even digital balance, so that both were officially by possession and possession of illegal material.
The defendants regained their freedom, and continued to take precautions of regional roots, while the deadline for closing the investigation was set for three months.
In his statement, The defendant pointed out that he saw his wife and son, and after taking medicine for his grandmother from his home to the hospital, they received the message that Carabineros was with his son in his home, After the little one woke up.
Regarding the drug, the defendant noted that he had bought 50,000 marijuana pesos in Surrey Barrio, and that he had purchased it for personal consumption rather than for sale.
The defendant, for his part, claimed that After she had changed the boy, they went to the hospital. And when they returned they found the carabineros with their son.
In the hearing, Judge Juan Villa also expressed concern about the minor's condition, where he was told After the affair was under the care of the grandparents, After Carabineros leaves the child waiting for what the Family Court decides.