The finding was made by the Cyber ​​Check Point Research portal, which reported the sale of alleged "vaccines" and "vaccination certificates" against COVID19.
The page stated that a piracy forum was held at the same address Offering a variety of ads with virus vaccines And vaccination documents included, All with discounts for promotional purposes.
In fact, vaccine ads on the Dark Internet They have grown more than 300%, Check Point notes.
How much do COVID-19 vaccines cost on the black market?
In the suggestions reported by the security portal it can be seen that there are versions of vaccines like Astrazenka, Sputnik, Sinopharm y Johnson and Johnson, With prices ranging from $ 500 to $ 1,000 per serving.
This is how some of the prices are divided:
AstraZeneca: $ 500
Johnson and Johnson: $ 600
Sputnik: $ 600
SinoPharm: No registration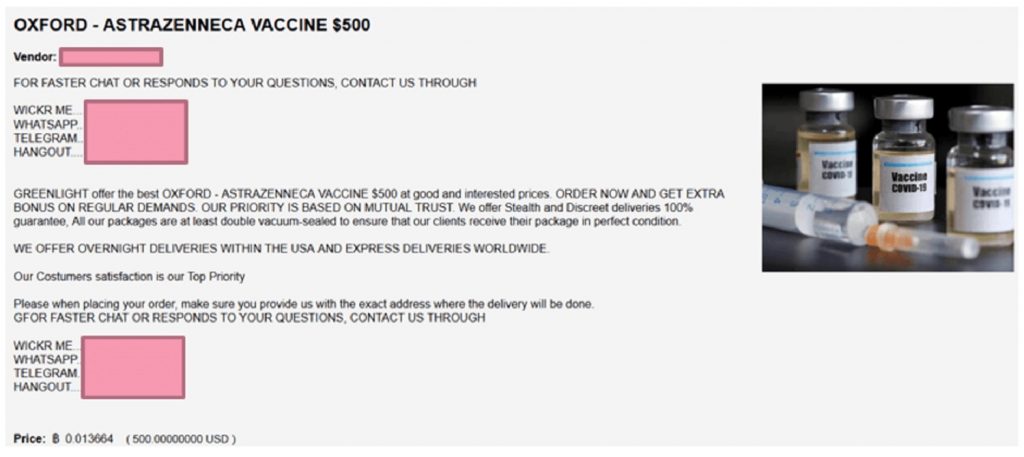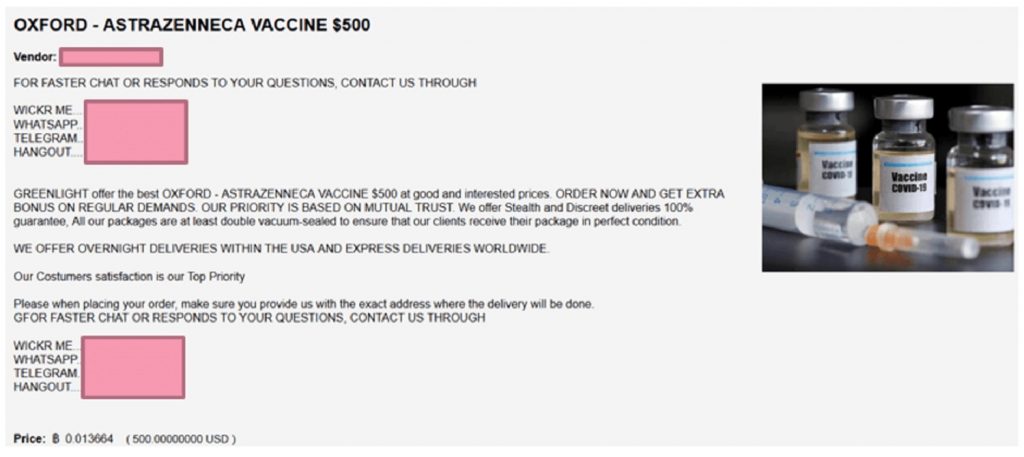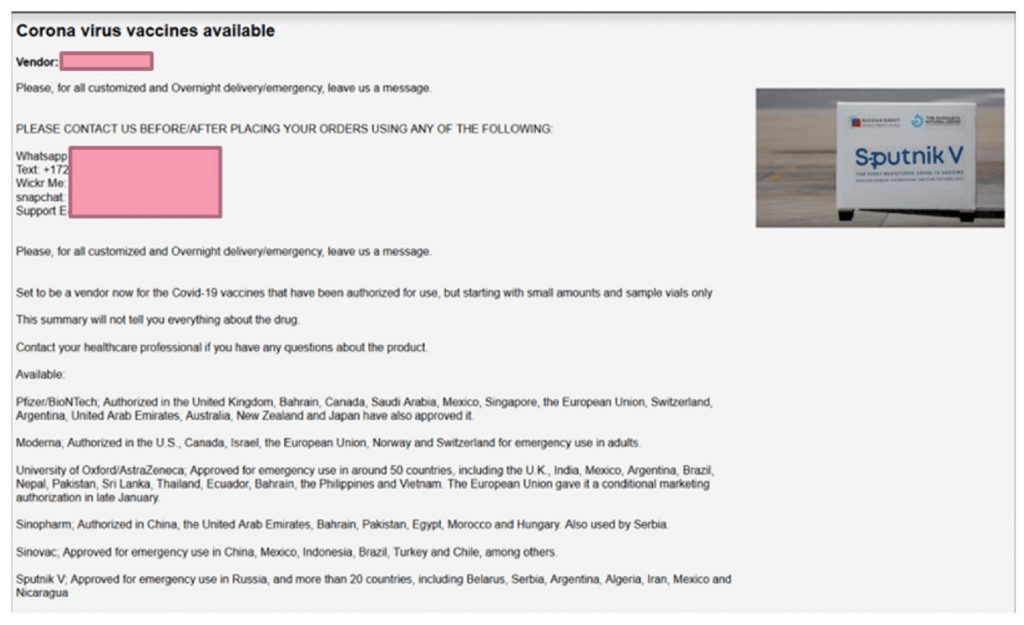 With Dollars that have risen in price in recent days, The price of each vaccine in Colombia can range from 1,861,697 pesos to 3,723,394 pesos. Nothing cheap, considering the dosage application is free.
Portal researchers note that sellers have been identified in United States, Spain, Germany, France and Russia.
Although the application of the vaccine has grown worldwide, the portal emphasizes this "Only about 1% of the world's population has received their full injection cycle". Thus, billions are still waiting for their first dose, more so when international programs are designed to allow those who have been vaccinated to attend large-scale events, get a new job or take on some business commitment.
Claim for COVID-19 false testing
This need to travel causes there High demand for negative test results. Check Point states that there will always be shady people who are willing to serve them.
And so are the suppliers Offer a variety of fake vaccination certificates And negative test results for people who need a test for one of them.
Studies suggest that vaccine passports are fake They are offered for sale for $ 250 And users only need to send their data and money; The seller then emails the documents.
Also, false test results for false Corona virus They are offered for only $ 25.
High production capacity
Check Point's study was also collected by CNN Business, where a columnist said that although it is not clear if the vaccines are real, "Seems to be legitimate." They came to this indication when analyzing container photographs and medical certificates.
Similarly, a study spokesman said the estimate is that "vendors are capable of producing counterfeit vaccine cards in the thousands, if not tens of thousands, depending on requests."
Source link