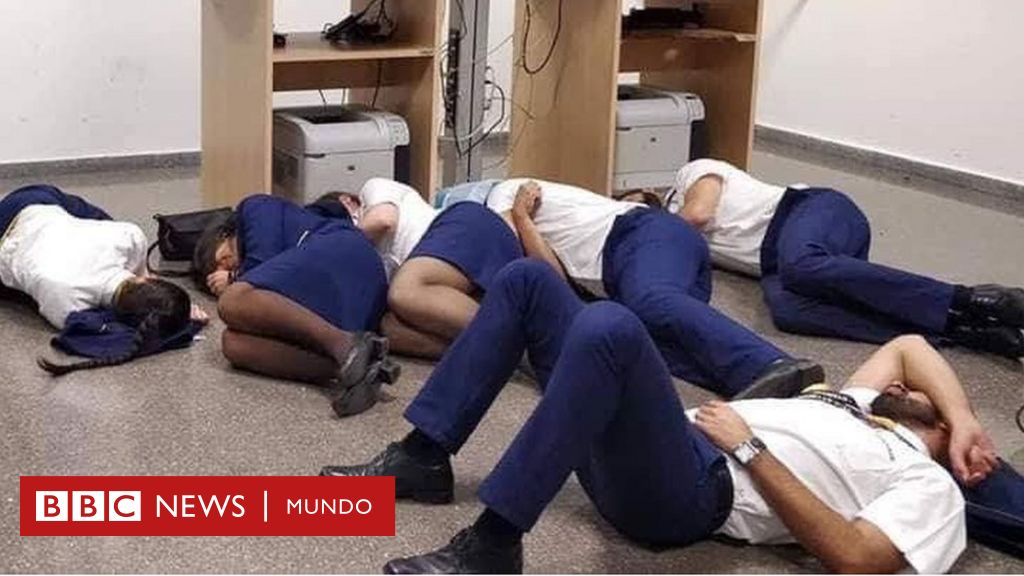 [ad_1]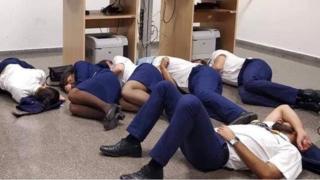 Six crew members of the Ryanair airline were fired after a picture of them sleeping on the ground at the Spanish airport went viral.
The events took place on October 14, when more than 20 crew members were stranded at the airport in Malaga, when their flights to Porto were diverted.
According to Rayanier, the picture was staged, And the staff was dismissed for misconduct, a company spokesman said.
The racist verbal attack on a white man's Ryanair flight who did not want to travel with a black woman
The airline said that despite all the problems, "none of the crew members slept on the ground."
"The staff spent a short time in the staff room before moving to the VIP room and returned to Porto the next day, the company said after the picture began to turn around.
By approving the layoffs on Tuesday, Ryanair said the picture defectiveits reputation And "caused an irrevocable breach of trust with six people."
However, the Portuguese union SNPVAC, representing the team, rejected the version of the airline.
According to SNPVAC, many team members were placed in the room between 1:30 and 6:00 "without minimal rest facilities," although the union confirmed that the team was transferred to the VIP room at 6:00.
The airline received A tough criticism When the image appeared on social networks.
Atkinson was the first to share this on Twitter, criticizing Ryanair for not providing adequate accommodation for the staff.
You can now receive messages from BBC News World. Download the new version of our app and launch them so you do not miss out on our best content.
[ad_2]
Source link