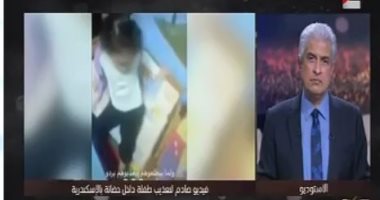 [ad_1]
"The film was shocking and the scene was hard, and her mother collapsed when she saw the video, and I did not know what the educational countries were," said Mahmoud Ibrahim, the father of the child, the victim of torture in one of the Alexandria nurseries.
He said during a telephone intervention program "daily" presented by the media and Wael al-Ibrahimi, on the channel "Increased"The girl refused to return to the kindergarten, and before the video spread, he remained silent and did not talk to anyone."
He noted that he submitted a report to the State Prosecutor's Office that the Custodian and the supervisors had confessed to the incident and demanded that they be released until the end of the investigation, and stressed that he would not give up the media.
[ad_2]
Source link