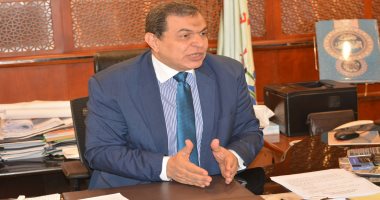 [ad_1]
Manpower Minister Muhammad Sun will inaugurate the Arab Union of Spinning and Weaving Workers in Cairo on Saturday with the participation of 12 Arab countries under the title "Spinning and weaving between reality and hope."
Abd Al-Fattah Ibrahim, secretary-general of the Arab Spinning and Weaving Association and chairman of the Spinning and Weaving Association in Egypt, said the conference would discuss spinning and weaving and the crisis facing industry in recent years, as well as how to get out of this crisis and ways to develop it.
He noted that the two-day conference would operate the protocol signed by six unions from the Egyptian General Federation of Trade Unions.
The conference will be attended by Dr. Ahmed Mustafa, Chairman of the Holding Company, representing the Minister of Public Sector, Ghassan Ghosn, Secretary General of the International Confederation of Arab Labor Unions, Dr. Bishara Al Asmar, President of the Labor Union in Lebanon and a representative of the World Confederation of Trade Unions . Managing the General Federation of Egyptian Trade Unions.
[ad_2]
Source link