[ad_1]
The student associations, organizations, parties and left-wing organizations, unions and collectives of the anti-authoritarian region gathered in the afternoon at the Calohamonos Square and turned to the US Embassy in connection with its anniversary events Technical University.
With the slogan "Freedom for the People, Death to Fascism," demonstrators demonstrate fascism, Nazism and parallel behavior.
The US Embassy is now the lion's share of the demonstration, and protesters are shouting slogans against the US and Fascism. It follows a separate KKE course that is currently at the height of the War Museum.
Earlier, as the Athenian news agency reported, when the gates of the Polytechnic were closed, the student clubs held their concentration and turned to Caltymonos Square, waiting to begin the main demonstration. Before the Assembly, the exiled resistance association is established between 1967 and 1974. At the same time, the KKE course, which took place in the commune, began.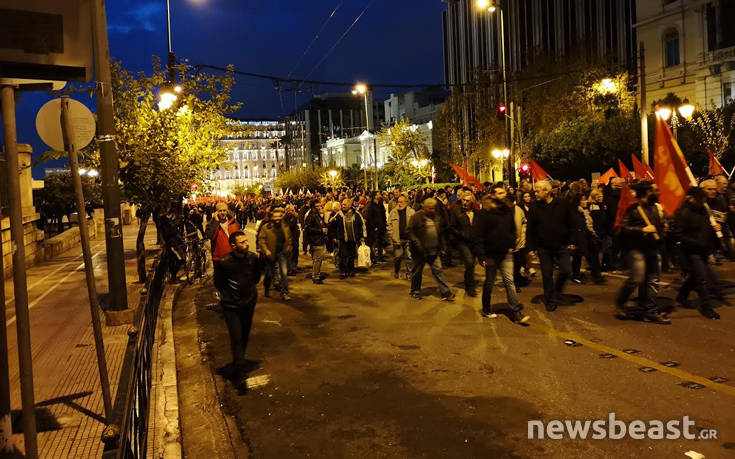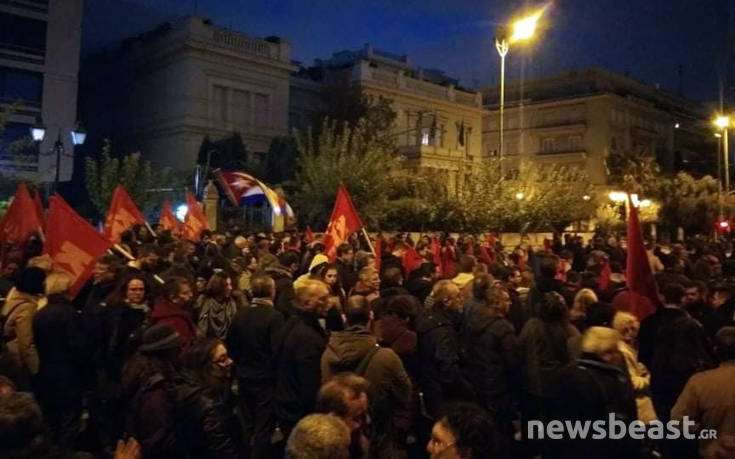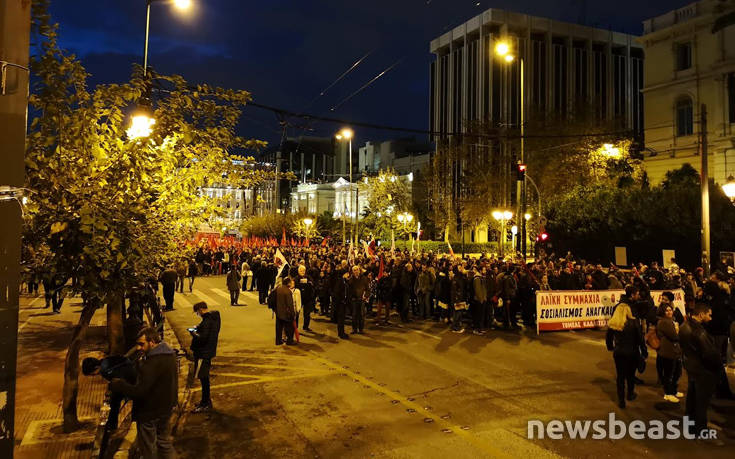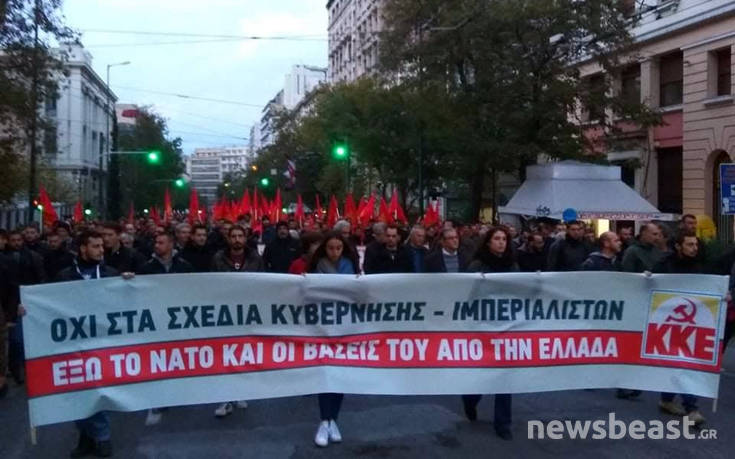 (Photos: Vangelis Kyrkos)
Of course it is clear The "Block" with the bloody flag of the Polytechnic, opposite the US Embassy.
Note Extraordinary traffic regulations Are still valid in the center of Athens due to the events and demonstrations. The Traffic Regulations relate to the entire network of roads around the national metasvo Technical University . Cenigus, as well as the wider area of ​​the center, surrounded by the roads and avenues Alexandras, Patissia, Stadeo, and S. Sophia, as well as their counterparts and pedestrians. Traffic settings will be progressive depending on the circumstances. Moreover, due to the course and command of the Hellenistic police, metro stations "Megaro Mousiki", "Evangelismos" and "Syntagma" are closed.
[ad_2]
Source link