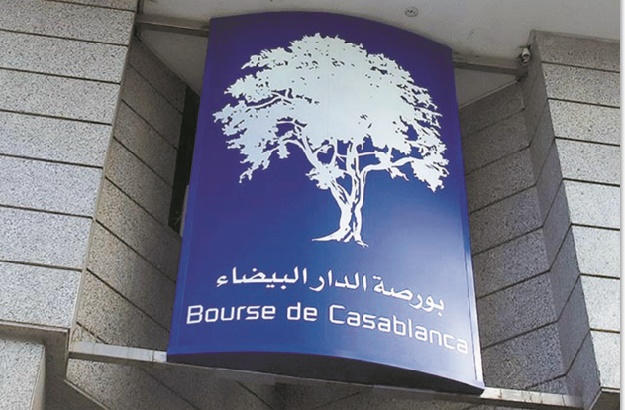 [ad_1]
The Casablanca Stock Exchange closed the period from April 22 to April 26, 2019, with its two main indices, Masi and Midex, rising 0.22% each.
At the end of the week, the Masi Index, a global index of all stocks of the stock type, was 11,138.51 points and Index, a compact index consisting of shares listed on an ongoing basis, added 9,043.19 points.
Under these conditions, "year to date" (YTD) impressions of these two barometers are located at 1.99% and 2.06%, MAP reports.
As for international indices, the FTSE CSE Morocco 15 index gained 0.12% to 10,026.91 points, while the FTSE Morocco All-Liquid took 0.15% to 9,584.73 points.
As for the ESG (ESG 10), it advanced 0.50% to 885.16 points.
On the sectoral level, 12 segments of the 24 represented on the Casablanca coast ended this week with green, with 7.98% in the electronics and electricity sector to 0.16% for "transport services".
On the downside, the "Chemicals" sector lost 10.44%, "Transportation" -2.95% and "Beverages" -2.81%.
The market value amounted to 570.53 billion dirhams (MMDH), while the total volume amounted to more than 397.06 million dirhams (MDH).
During this period the best weekly performances were signed by Nexans Morocco (7.98%), Ennakl (+ 7.49%), Penny Brost (6.62%) and Salfin (6.21%).
On the other hand, mechanical achievement (-21.88%), Timer (-12.64%), SNEP (-11.67%) and Promopharm (-5.88%) showed the largest declines.
The most active shares in the week were Itaslat Al-Mag (+ 18.97%), Siemens de Maroc (17.35%), Etti & Riufa ​​Bank (14.73%) and Cosumar (7.97%). ).
[ad_2]
Source link