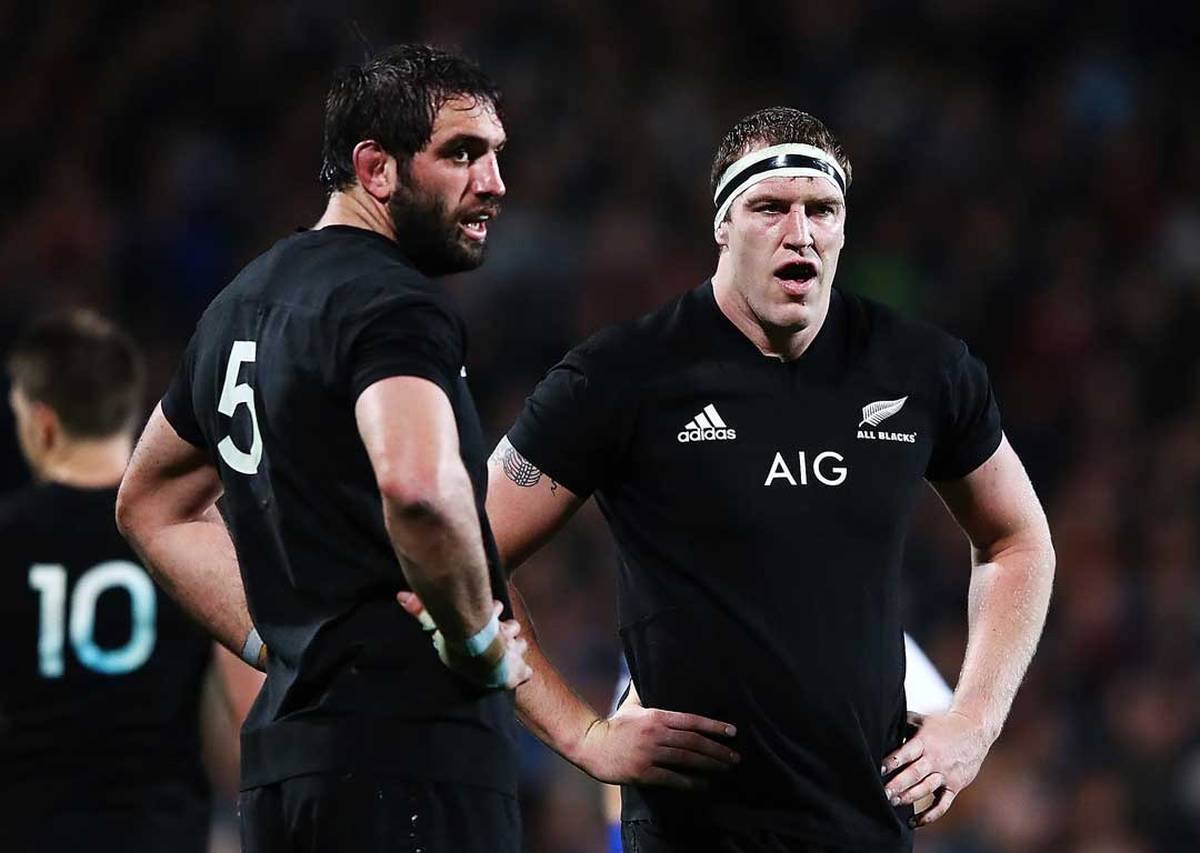 Brilliant alone, well together, Brodie Retallick and Sam Whitelock confirm their status as the biggest locking combination of New Zealand in Dublin this weekend.
The amazing duo prepares to score 50 tests side by side in the second row, and doing so again against Ireland will claim record record of Ian Jones Robin Brook as the pair of most of the Blacks pair.
The private praise, and continue, will flow their way. Whitelock is the century test and heir to the unexpected captain of Kieran Read after World Cup next year.
Retallick, the world's rugby player of the year in 2014, sets the bar around the world with a unique blend of air or handball capabilities.
But that together their fist one another really shine for all blacks.
"I think they're probably the best combination we've had," said Steve Hansen, the All Blacks coach, after putting his strongest side. "They complement each other very well.
"I know there was a lot of talk about Sammy being a bit tired this year but he'll get a good break next year and I think you'll see the real Sammy. When both on the form they're both special players.
"Retallick is one of outer space and Sammy is not far behind. He often misses some good Sam Whitelock because of how good Brody Retallick is.
"Retallick will be inspirational players all over the country who play his role to be able to catch, pass and run with the ball." Sami did the same thing.
"You can watch out, but another will hurt you if you put all your attention on one of them."
Whitelock, 30, and Retallick, 27, have many years to come at this level, although they both realize being considering World Cup sabbatical options in Japan.
Both made their debut against Ireland; Whitlock two years before his partner broke into the ring. They are, however, different figures; Hansen describes Whitlock as a stubborn leader while Ritlik tends to listen more.
Authorization Capacity, 63 World Record Test conducted by Springboks pair Victor Matfield and Botha Bakkies is the next sign on the horizon.
"It's exciting for Rugby and New Zealand is sure, if both of them choose to stay and continue playing they go to another World Cup, I guess, and that's a lot of experience until you get the next one."
There is also a significant nod to Aaron Smith, a halfback team for his 82 test; A trip that will see him overtake the Justin Marshall as New Zealand's most capped # 9.
"Aaron did a great job of accelerating the delivery of our ball and allowing us to play quickly because it was uncomfortable for other teams sometimes," Hansen said.
The only concern of all the blacks this week focused on Liam Squire, who sat on Tuesday with diarrhea, but after his name was started blindly, he did not seem to recover in time.
After arriving from the bench to add the right line to the backlines last week at Twickenham, Ryan Crotty was always the natural choice to replace Sonny Bill Williams as his second favorite fifth.
Before Dublin, continuity of choice is not something that all blacks enjoyed this season.
"Every year we look at combinations to make sure next year is really clear in our minds. When you have so much talent you have to make sure you have the right to sort it out for when we go to the World Cup.
Hansen expects Ireland, with its built-in style, choked to test all the blacks in every aspect.
"The statistics show you that they hold the ball more than anyone else, including ourselves, they will try to process you in the park and choose some weaknesses they may feel you have in your line of defense.
"With Connor and Marie do not play they can not go there so much but, regardless, they have a big kicking game."
All Team Blacks:
1. Cody Taylor, 3. Owen Franks 4. Sam Whitlock 5. Brody Ritlick 6. Liam Squire 7. Erdy Sebba 8. Kieran Reed 9. Aaron Smith 10. Beauden Bart 11. Rayko Yuan, 12. Ryan Crotty, 13. Gudhoyo, 14. Ben Smith, 15. Damian McKenzie
Atudot: 16. Dayan Coles, 17. Afa Tuungafasi, 18. Nepo Laulala, 19. Scott Bart, 20. Matt Todd, 21. TJ Perenara, 22. Richie Moe Unga, 23. Anton Lienert- Brown
Source link