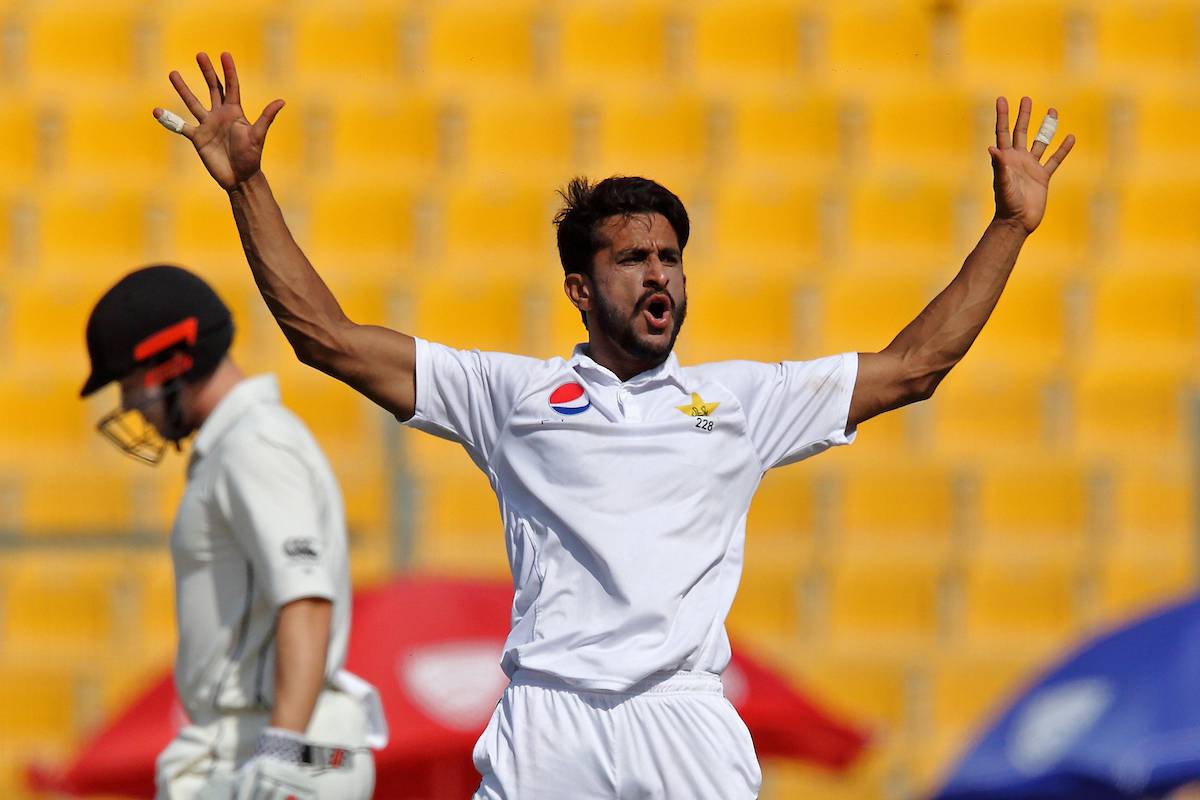 [ad_1]
Surprise, Surprise – Another Crash Collapse Disaster seems to negate New Zealand's rare test victory on Asian soil.
An excellent partnership between 112 Henry Nichols and Bobby Wattling set the "black hats" to push for the first test against Pakistan, but from 220 to 4, New Zealand fell to 249 as Yasser Shah ) And Hassan Ali (5-45) destruction.
What could have been a really challenging chase became only a lead of 176 runs, and by stump, Pakistan ran to 37-0, narrowing this equation to only 139 to win when they return on the fourth day.
An early elf or two before stump could have given the Black Caps a realistic hope – but that was the lead of over 250 – which seemed the real possibility when Watling and Nichols combined on their star status.
[As it happened: One man rambles on about cricket for eight hours]
Combined forces at 108-4 are dangerous, and Wattling and Nicholas brought the Black Caps back to the test, grinding away cooperation for 50 collections. Nicholas began to tremble before finding his shape in his precious 55th of 1171 bullets, while Wetling used the test to survive the wrong verdict of Judge Bruce Oxanford, but then seemed comfortable in his 57 deliveries.
It was slow going, but for the first time this test, the session went through without rubbing the falls – a pair adds 66 runs in 30 collections, and then push after tea. However – as so often happened in this test, just as New Zealand looks like they can establish a dominant position, Pakistan has hit.
When Nicholas was caught behind the bottom edge trying to sweep the Shah, he opened the long tail order of New Zealand. It may seem difficult to include Colin de Grandedom as part of this tail, but everyone around this round has terrible turns, looking at the sea at Shah, and then spending a lot of criticism after being caught in confusion.
When Watling also fell to the Shah – who took four ministers in 15 balls – he left the tail exposed, and they proved they could not contain the Shah's spin and Ali's speed.
Overall, six wickets fell only 29 runs, and now the Black Caps will need something special for their bowlers to claim their first test victory in Asia since 2012.
The loss of wickets in clumps has been a problem for all test visitors, and it was encapsulated perfectly in their second innings, where they had two account partnerships for 79.5 percent of their running.
The first came from McKin Williamson and Jit Rabal, who added 86 to the second goal, and immediately wiped out the first deficit of 74 rounds.
However, just as they had a platform to build on, Pakistan has found a wicket in time. Shah pulled out a peach of delivery, took a ball to turn and drifted over the outer edge of Williamson, brushing the stump, removing the willows. The touch was so marginal, the judges had to check the top floor to see if it was the ball and not the wind or the goalie who had taken the bail, but it was a legitimate dismissal, and Williamson had to travel at the age of 37.
Ross Taylor replaced him, but the only man with more experience than Williamson also could not convert a quick start. Ali got the ball to swing the swing, and the delivery was sent into Taylor's notebook, caught him to 19.
Raoel looked confident when he was 46, but after showing great patience with Muhammad Abbas's bowling, he gnawed at the delivery from me, offering easy to grab Ahmed's stools behind the stump.
He left Nicholas and Wattling to rebuild the rounds, and they were on the job. Unfortunately for black caps, tail order was not, and while Pakistan's quick start to their chase was short by bad light, their chances of winning suddenly seemed very sunny indeed.
[ad_2]
Source link