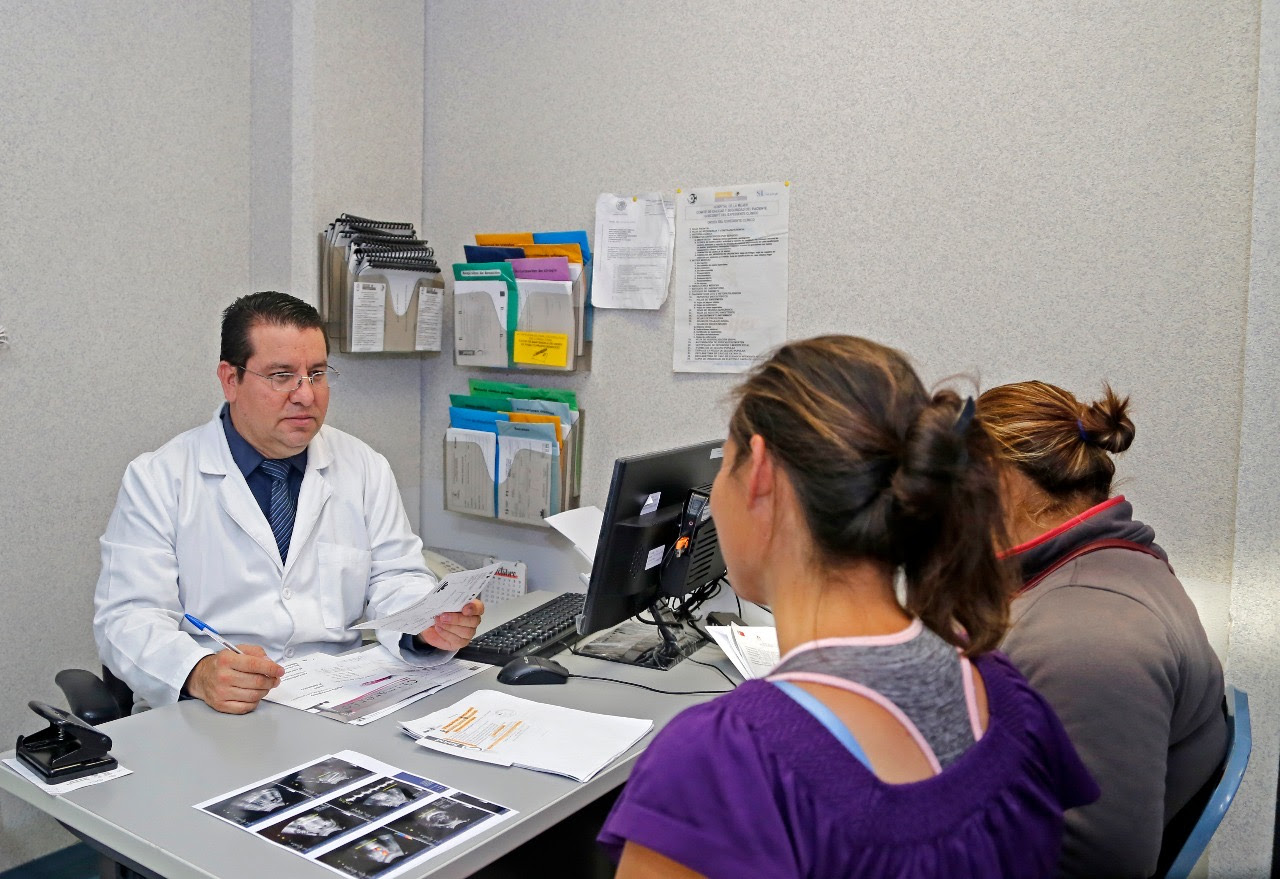 November 11, 2018. – The Ministry of Health at the Mineachacan (SSM), which is responsible for Diana Carpio Rios, will increase prevention and epidemiological surveillance during the winter season to prevent the rise of respiratory outbreaks or influenza.
"Prevention and treatment will be strengthened among patients who come to hospitals and health centers for any respiratory-related condition," the statement said.
According to an epidemiological section of week 43, there is a accumulated 560,000 296 cases of respiratory diseases in the country, which is equal to 15.7 percent less than last year, which recorded 665,000 361 cases.
Since the winter season cases of an increase of up to 10 percent, with rhinopringitis or common catarrh being one of the most common diseases, affecting children under five, mainly, the population is taken to take extreme precautions, not self-medication and go get a flu vaccine.
The SSM conducts regular training for health teams on prevention and control of respiratory infections, hypothermia, diarrhea and carbon monoxide poisoning and butane gas, which may occur during the winter season.
In addition, they strengthen preventive measures and medical treatment among the population to identify and treat these diseases.
In addition, epidemiological and health promotion activities will be carried out.
Taking precautions to help reduce the risk of getting sick during this winter season is of paramount importance; Therefore, we need to be aware of the health of children and adults because they are considered to be the most vulnerable to these diseases, which, if untreated, can cause serious complications and endanger the lives of children at risk. Sick
It is important for the population to be alert to admirable symptoms that may affect complication, such as distressed breathing or difficulty breathing, chest sedation, general decay, loss of desire to eat, fever for more than three days and chest noises; In case of presenting these signs, it is recommended to go to the nearest medical center immediately.
"It is important for children, adults and pregnant women to avoid sudden changes in temperature, especially when you go outside, especially during the first and last hours of the day, do not walk barefoot, and increase your intake of foods rich in vitamin C, such as oranges, grapefruit, mandarins and guavas, Drinking many hot liquids, such as infusions or soups, "Carpio Rios reported.
Alarm signs
• Restful breathing
• Breathing problems
Sinking into the chest
• General decay
• Loss of desire to eat
• Heat for more than three days and chest sounds
Recommendations
• Do not take care of yourself and go to the nearest health unit
• Warm up and consume non-alcoholic hot drinks
• Stay to rest
• Do not suspend the feed
• Avoid places of population concentration
Cover your nose and mouth when coughing or sneezing at the elbow or with tissue, never with your hands
• Do not greet directly (kiss or hand)
• Avoid contact with sick children with the elderly or people with chronic illnesses
• Wash dishes used by patients
Carpio Ríos invited the Michoacan personnel to go to the nearest medical center, hospital or health sector they belonged to (IMSS or ISSSTE) to apply the flu vaccine to prevent damage to their health.