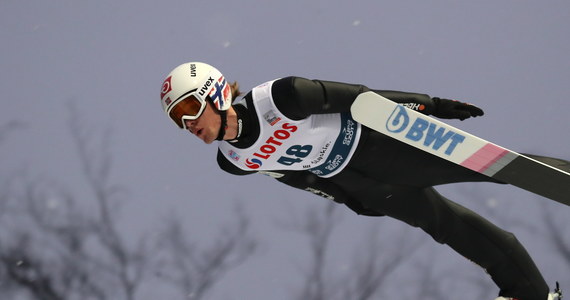 [ad_1]
"Trip to the Vistula River" – Norwegian television NRK summed up the unsuccessful performance of their skis in the first World Cup competition.
Norwegian jumpers before the trip to Poland announced a strong blow, meanwhile the team took tenth place after the disqualification of Robert Johansson for a non-match suit, the same place taken by the best from the accusations of Austrian coach Alexander Stoeckl.
"On Sunday, it's going to be a big game for + Team + It ended in 10th place of Johan André Porfang, and Daniel Andreand and Andreas Stirnan dropped out after the first series" – began the station report from Vistula.
"We have a good band and routine, so I do not know what went wrong, but now we have the motivation to improve," said NRK Stjernen.
Commentator of the station, and in the past mediator representative Johann Raman Evansen remarked that "it will not be difficult because you can not jump anymore."
Tand drew attention to the unpredictable possibility of jumps – he was fascinated by the winner Yevgeny Klimov and the pulpit, where – together with the Russians – there was also Stefan Lia for the Jews of the Japanese Ryao Kobayashi.
"The beauty of jumping is that they are unpredictable, like here in Wisla, someone with a strong name and correction of the beloved suddenly performs poorly, and someone else performs + a jump of life + I guess no one was able to choose the first three" – he stressed.
The second edition of the World Cup – for a week in the Finnish Kusamo.
[ad_2]
Source link