[ad_1]
Company
More than 300 people were infected with the Ebola virus in the Democratic Republic of Congo (DRC) between October 15 and November 5, an increase of 41.2 percent, according to World Health Organization (WHO) data on the epidemic.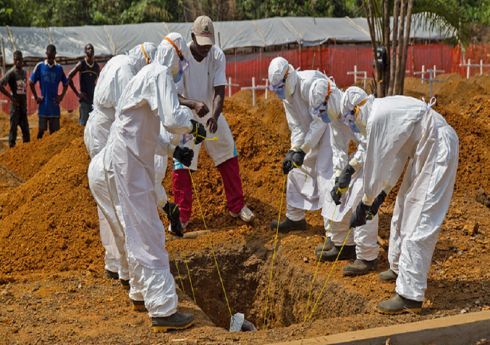 Photo: Dr

WHO data reported on November 5 indicates that there were 305 people reported in northern provinces of Kivu and Ituri since August 1, although 35 cases have yet to be confirmed.
Last Monday's listing was 41.6 percent higher than the number of cases on 26-26 October. On the 28th of the same month, 13 days later, cases of Ebola infection were identified to 274.
With a trend of less marked growth is the number of deaths caused by Ebola, updated to 189 on Monday,
Last week.
On November 28, 2017 there were 174 deaths since the epidemic was declared on August 1 last year, affecting mainly northern districts of Kivu and Ituri, the most populous of the Democratic Republic.
The deaths recorded by infection with the Ebola virus are more expressive in the age groups
Between 25 and 44 years in men and between 15 and 24 in women.
The Ebola epidemic was identified for the first time in the northern provinces and in Ituri, and spread to the border with Uganda in Beni, an area of ​​the armed group ADF, which doubled attacks on civilians. – A sanitary reaction.
Uganda has already begun to vaccinate officials on the border with the German Democratic Republic, where there is ongoing movement between the two countries.
In recent months, the United Nations has expressed concern about the risk of spreading the epidemic in Burundi, Uganda, Rwanda and southern Sudan. Last week, the UN Security Council urged African countries to strengthen operational capabilities to combat the disease in full cooperation with the World Health Organization (WHO).
[ad_2]
Source link