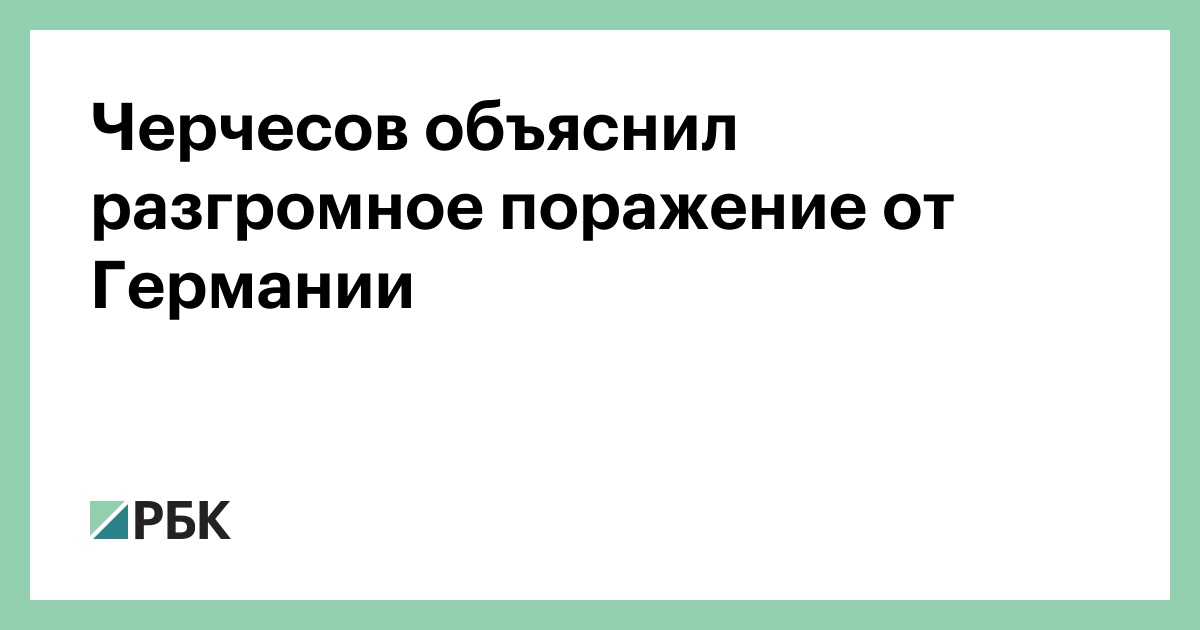 [ad_1]
Stanislav Cherzov, the chief coach of the Russian national football team, called the main reason why the Russian team had largely lost the German team, a lack of willingness to pace the opponent in the first half of the game, TASS reported.
"We were not prepared for the pace of the German national team, which they showed in the first minutes of the game, but it is worth mentioning that we discussed this issue both in the theoretical lesson and before the game," he said.
According to him, the training team of the Russian team did not respond to personnel losses, as this is a "working condition." "We will not complain about the line," the coach stressed.
According to Cherzov, the second half of the game proved that the Russian team is able to play in any vehicle.
He also suggested that the strong start of the Germans in the game due to their satisfactory results in the last games. "I can not say that we came out impressively, but calmly, the speeds we were offered in the initial section led us to a dead end," she concluded.
[ad_2]
Source link