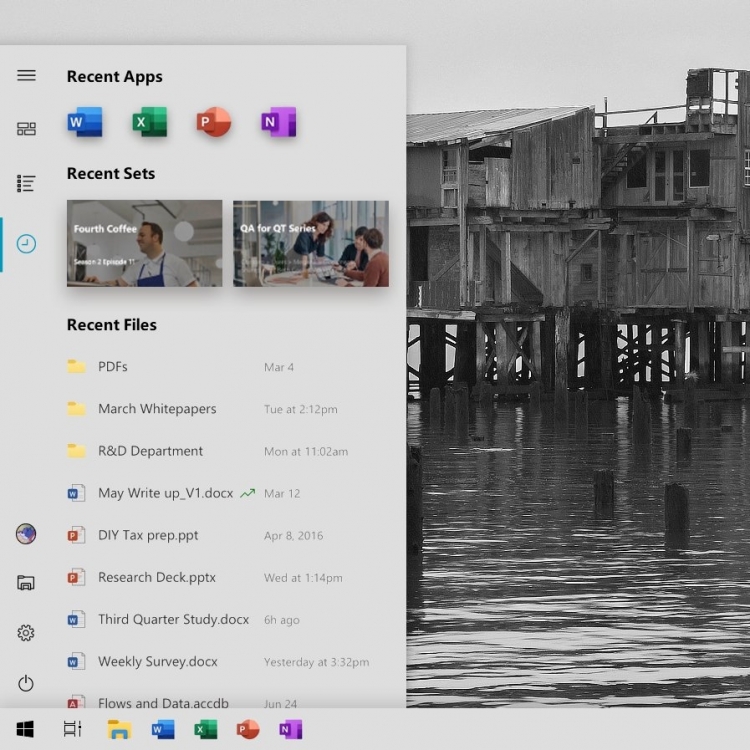 [ad_1]
Microsoft plans to change the design of the Start menu in Windows 10. Previously, it was said about abandoning "live tiles" and now uses Twitter under the pseudonym @ vastglad Released Your vision of a new design option.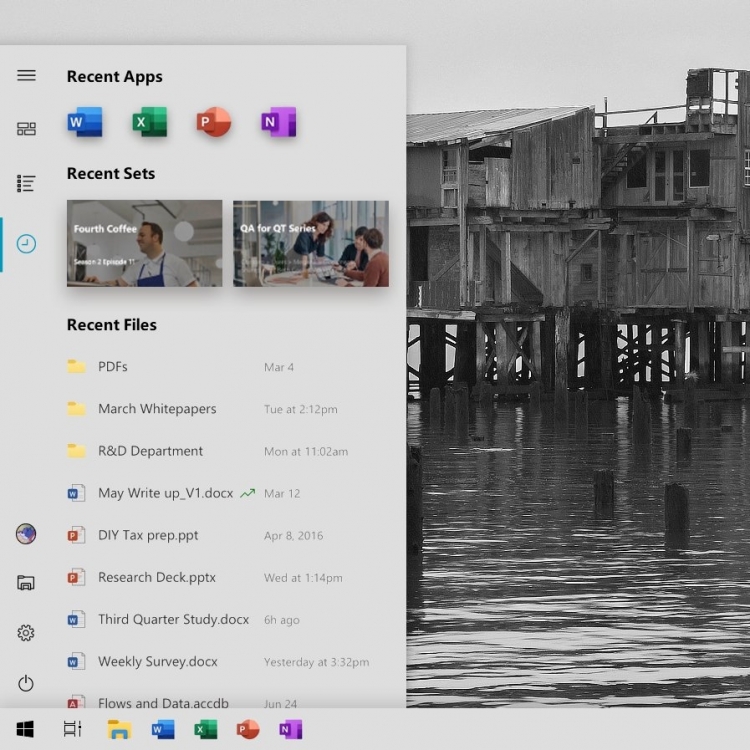 It is important to note that these are still unofficial photos that demonstrate a possible design version with a list of recently opened programs, files and documents. However, the list of installed applications will remain unchanged. It may be assumed that when installing new software, you will be asked whether to add the application to Start or simply start it.
There is no official statement from Microsoft on the truths of these images. However, it is expected that an updated Start menu may appear in the 19H2 assembly, which is scheduled for October 2019. In addition, in the fall of Windows 10, it is expected that a new feature of the built-in store will be added, allowing you to add applications from the Microsoft Store to the Start.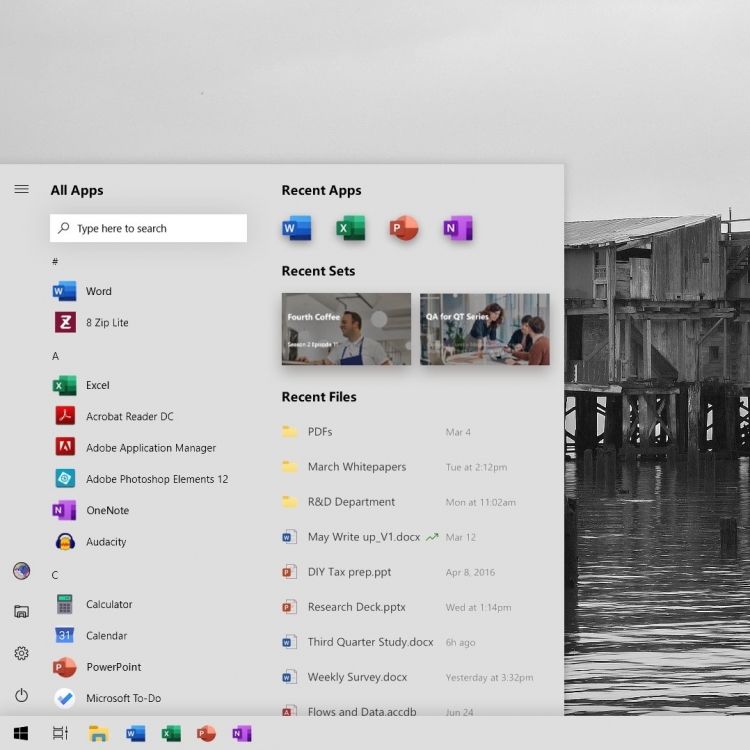 It is important to note that the company from Redmond does not go beyond testing, so it is too early to talk about the emergence of a "new start menu". It is also not yet known how things go with another long-awaited function – Explorer tabs and support for two panels in it.
Previously, the company added the first version of File Manager to the application store – WinFile, which despite its age (and it comes from the 90s), is still supported in two pane modes, albeit with some reservations. It remains to be hoped that the company will draw conclusions and activate not only the updated Microsoft Edge based on Chromium, but also the improved Explorer.
If you notice an error, select it with your mouse and press CTRL + ENTER.
[ad_2]
Source link