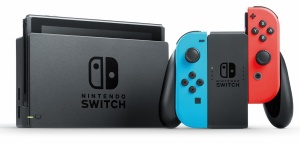 The Japanese gaming console and video game maker Nintendo generated a net profit of 480.4 billion yen (3.6 billion euros) in the fiscal year ended March, the highest annual level and 85.7 percent above the previous year. In the plague, sales of the Switch gaming console rose sharply.
Sales revenue rose 34.4 percent to 1760 billion yen. The growth motive was the sale of the Switch game console and the game Animal Crossing, which became a hit during the restrictive measures, the French news agency AFP reports.
Nintendo noted that it would be difficult to replicate last year's results and predict 340 billion yen net profit for the current fiscal year with 1,600 billion yen in sales revenue. The risks are related to covid-19, as product supply will be limited in the event of possible disruptions in production and transportation, as well as possible manufacturing problems due to a possible shortage of parts such as semiconductors, the company said.
The lower forecast comes when the Switch, released in 2017, reaches a crucial fifth year of market existence. Sales revenues of Nintendo's new console were at their peak after three years and then declined. The Switch was the best-selling console in the U.S. in 2020, a year when sales of video games, consoles and accessories were at a record high, AFP quotes NPD data.
Switch sales jumped 37% to 28.8 million units in the last fiscal year. Nintendo expects to sell 25.5 million for the current business year.
STA
Sign up for regular weekly or monthly alerts on new posts on our site!
Login
Source link