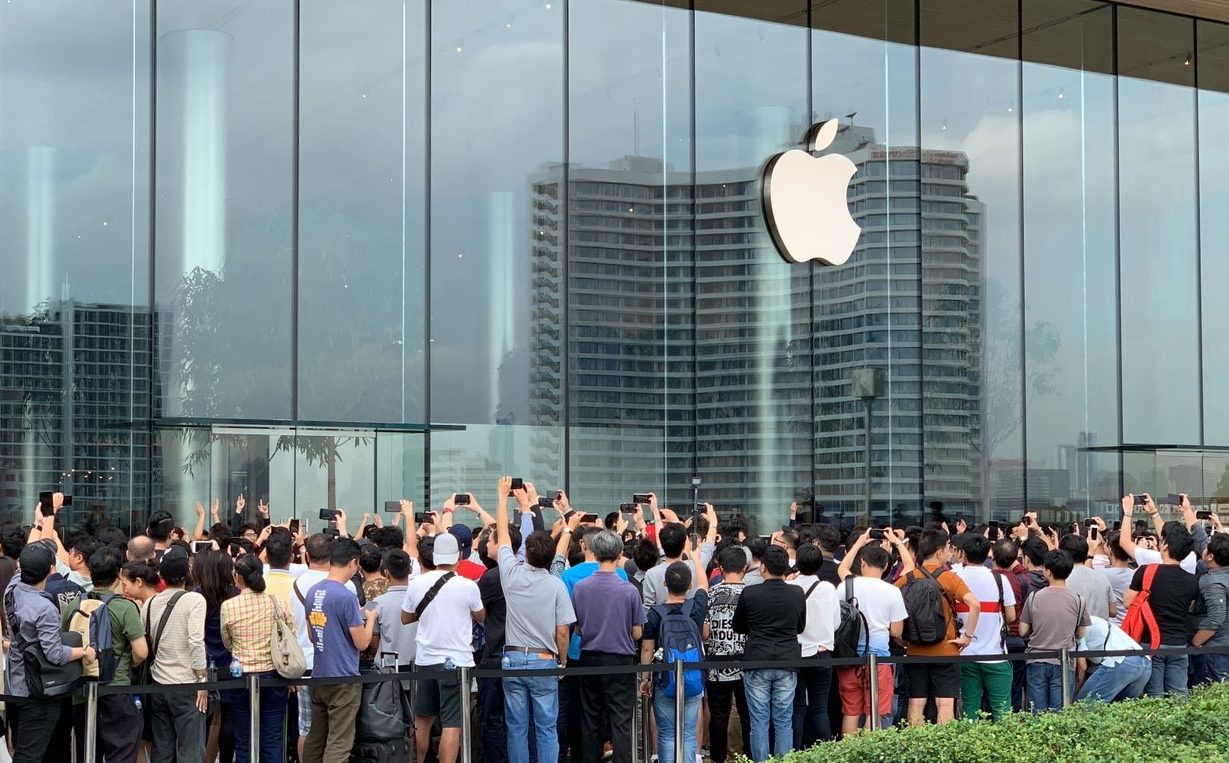 Apple Iconsiam, Apple's first official store in Thailand, located in Iconsiam on the Chao Phraya River. Officially opened today (November 10, 2018), with the attention of users who waited for the morning.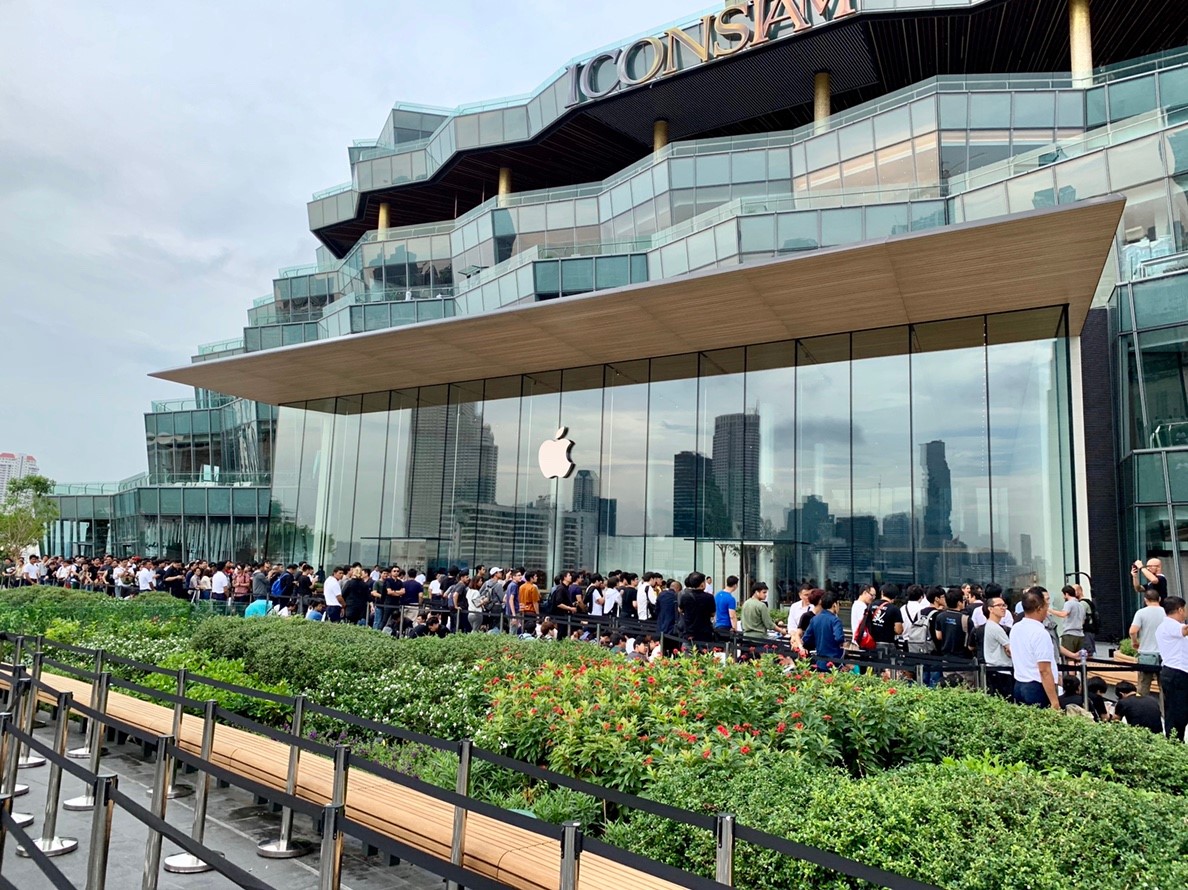 Travel
Since Ikonsum is a new mall on the magnificent on November 9, 2018, the past arranged a free car and boat. To facilitate the consumer. And Thai tourists are completely foreign.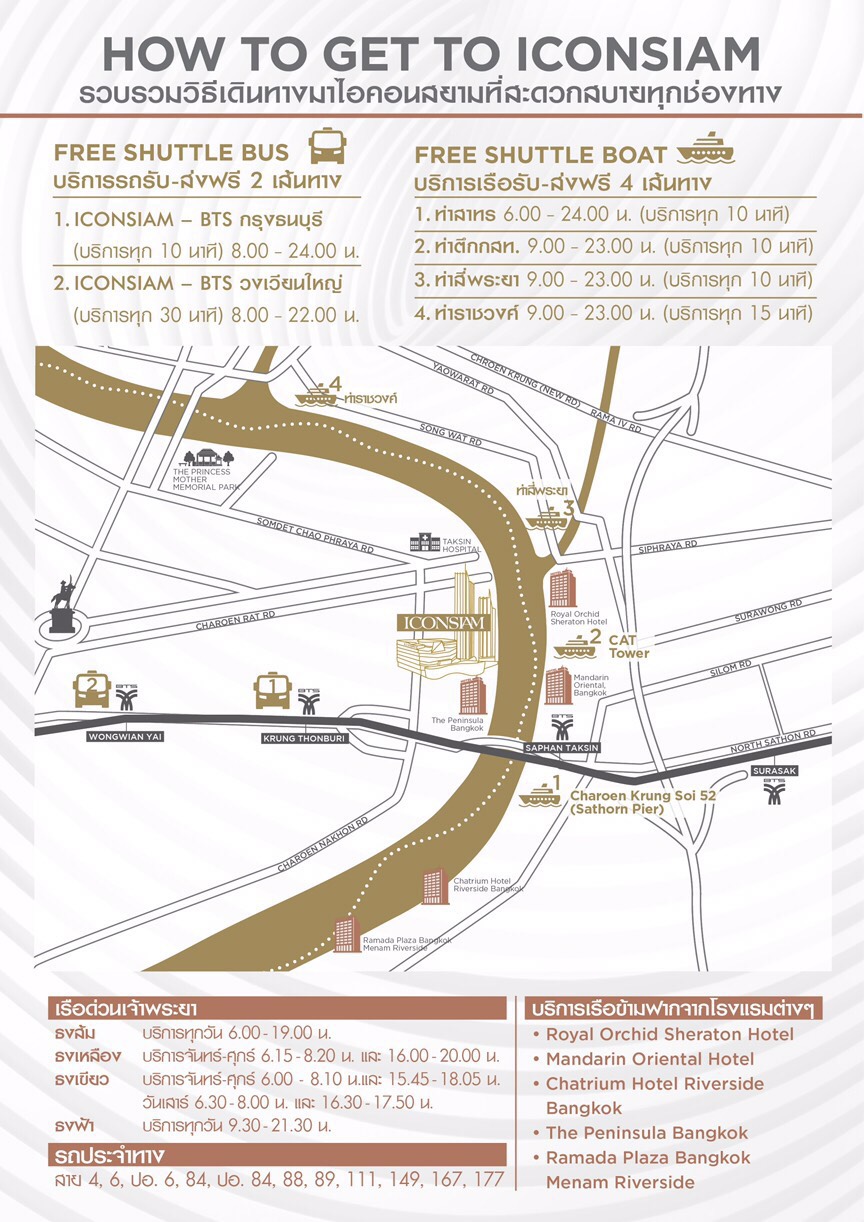 Thanks for the picture of Prachachart Business.
The trip I chose was to take a BTS ride to Saphan Taksin Station. Then go down to Seth Pier. Hope to use free shipping. (Personally, this is the most convenient route for me, because Ikonsiem is not open to traffic conditions that may be as crowded as on the first day.)
In the past I was afraid it would be confused with other ships. I have to tell the crew. Use the same waiting point as the Asiatique (pictured below).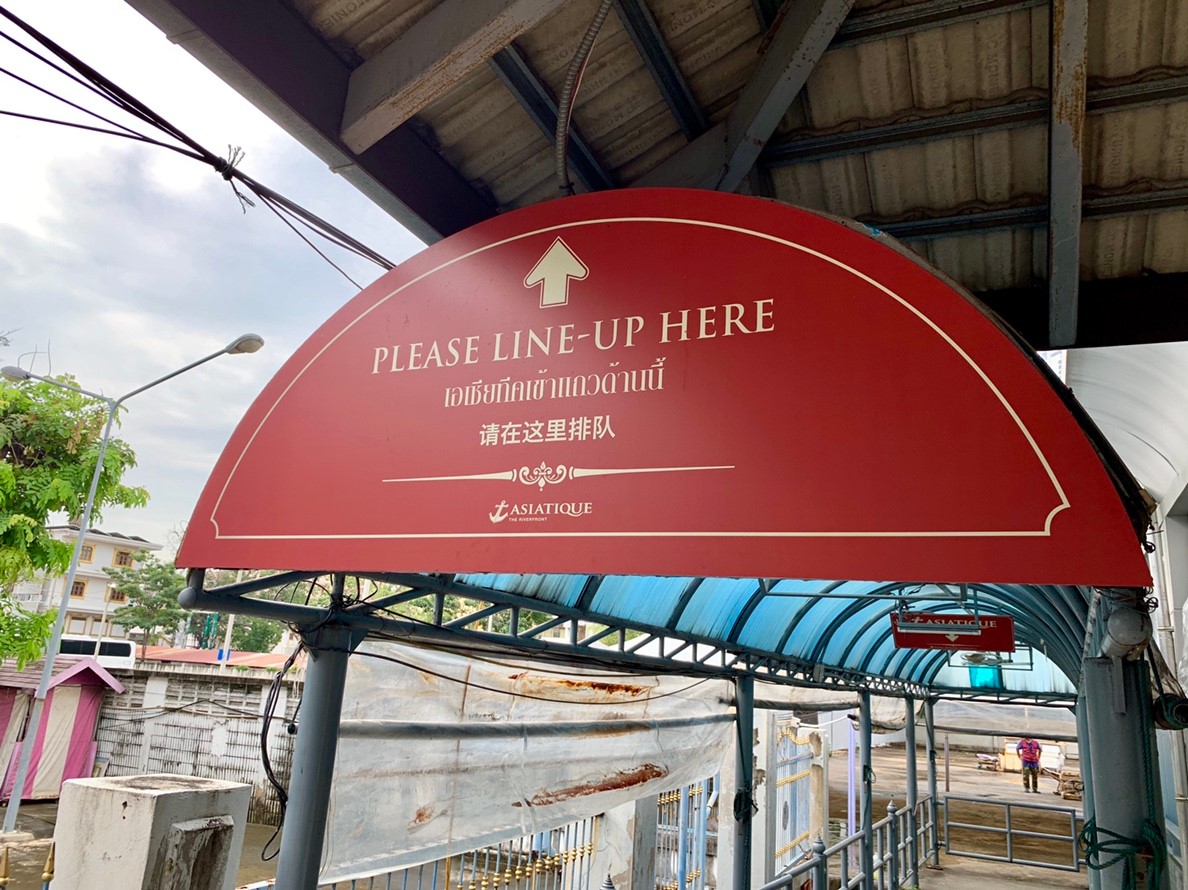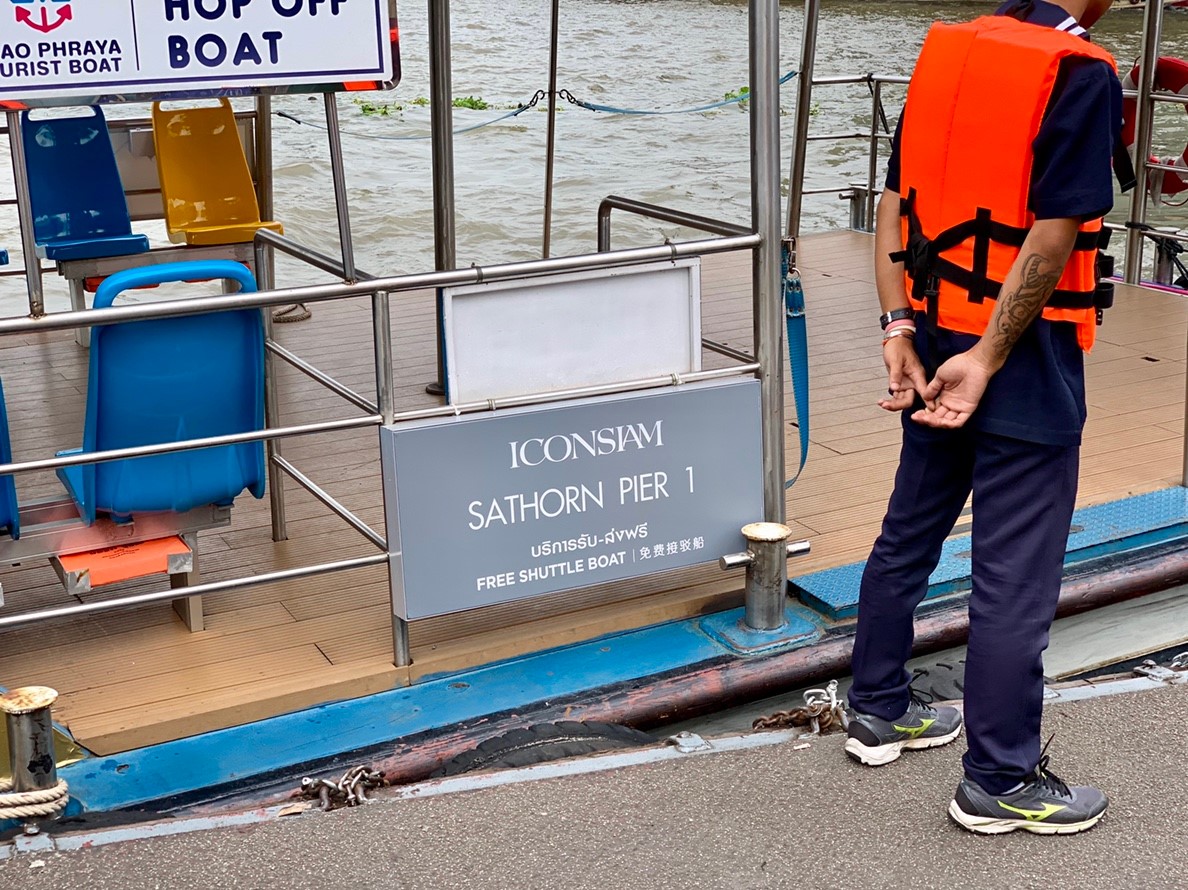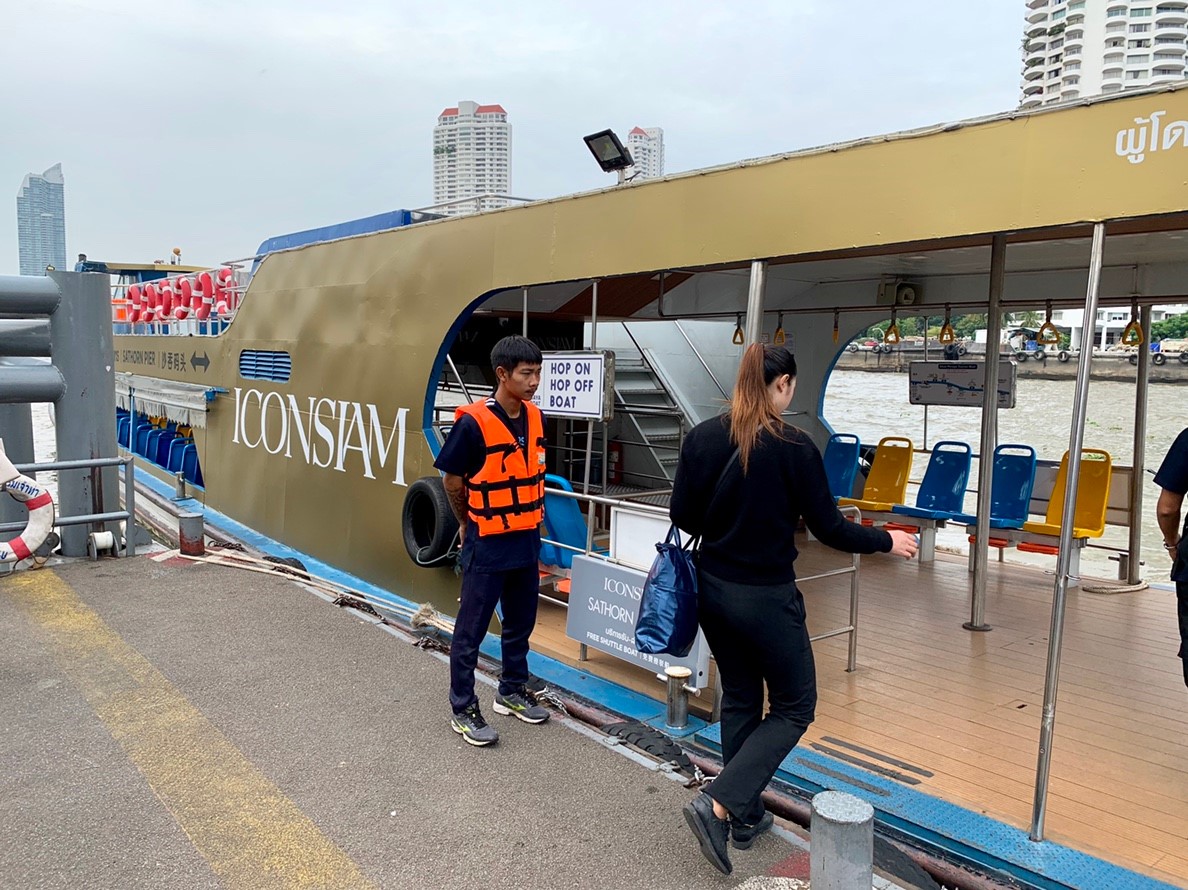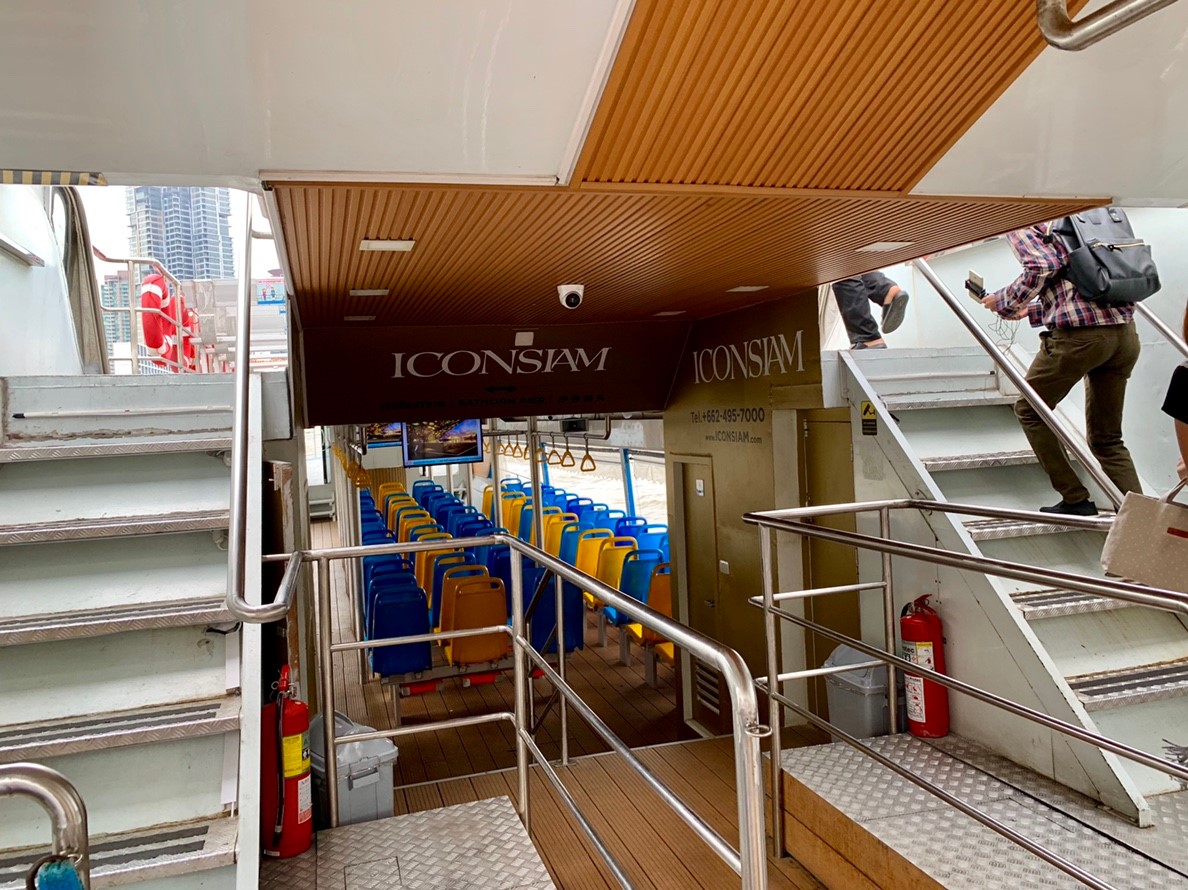 Since I travel since 09:00, so many people do not. Wait a few minutes to board the boat. To get to Ikonsum at a glance. As comfortable as possible.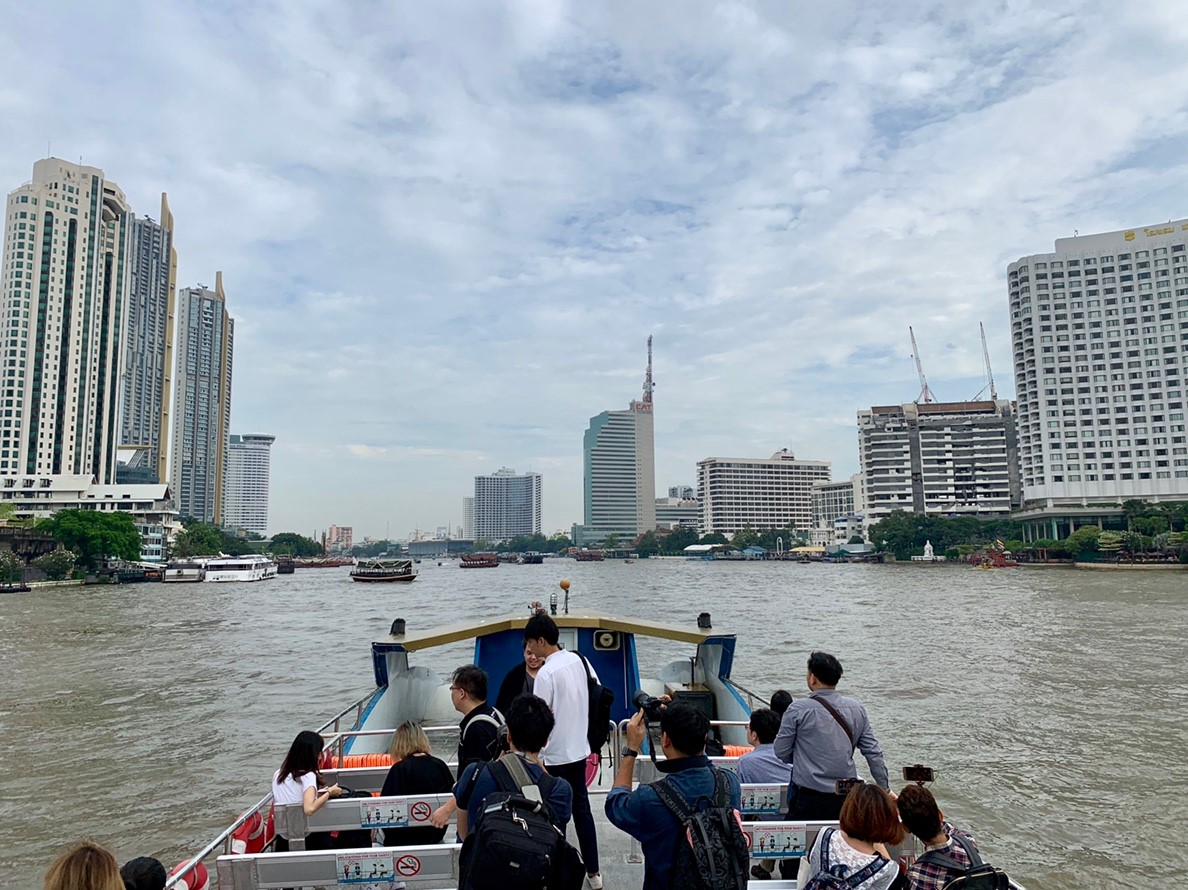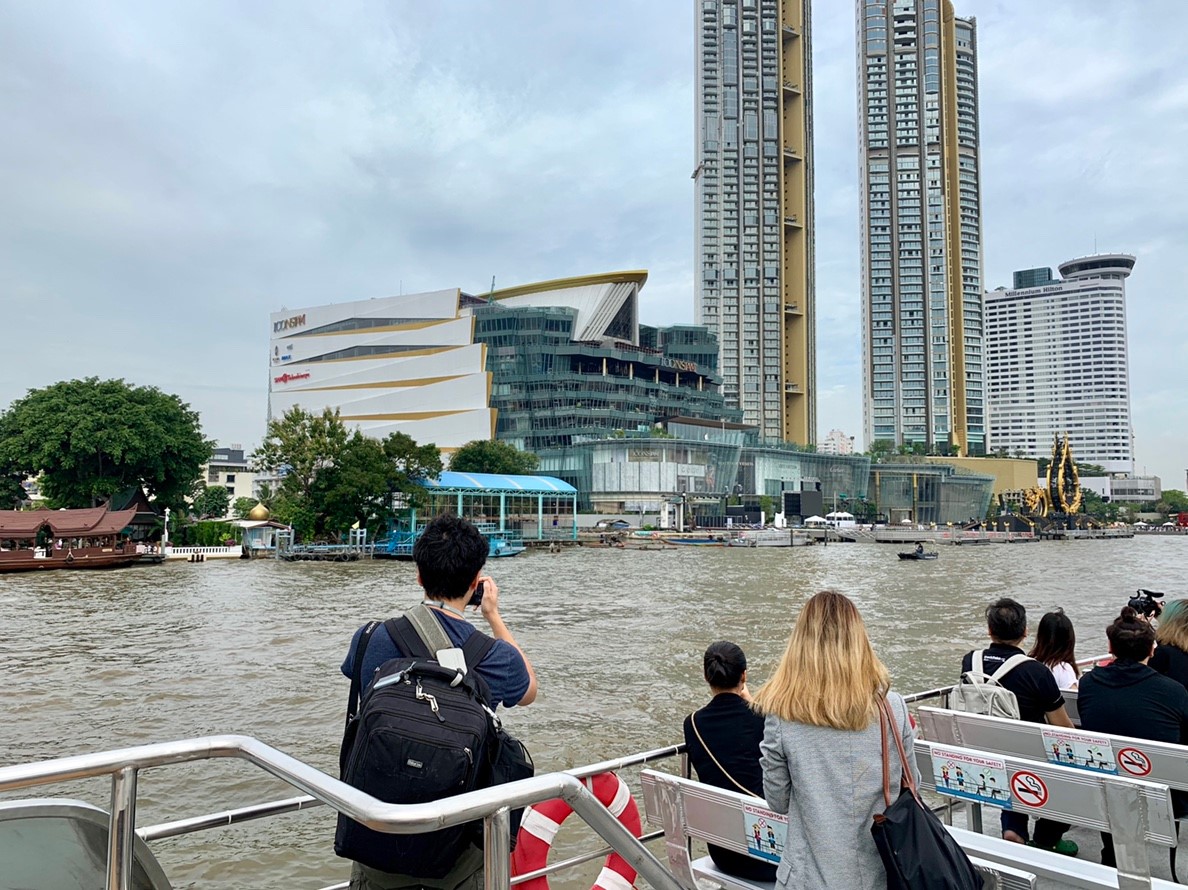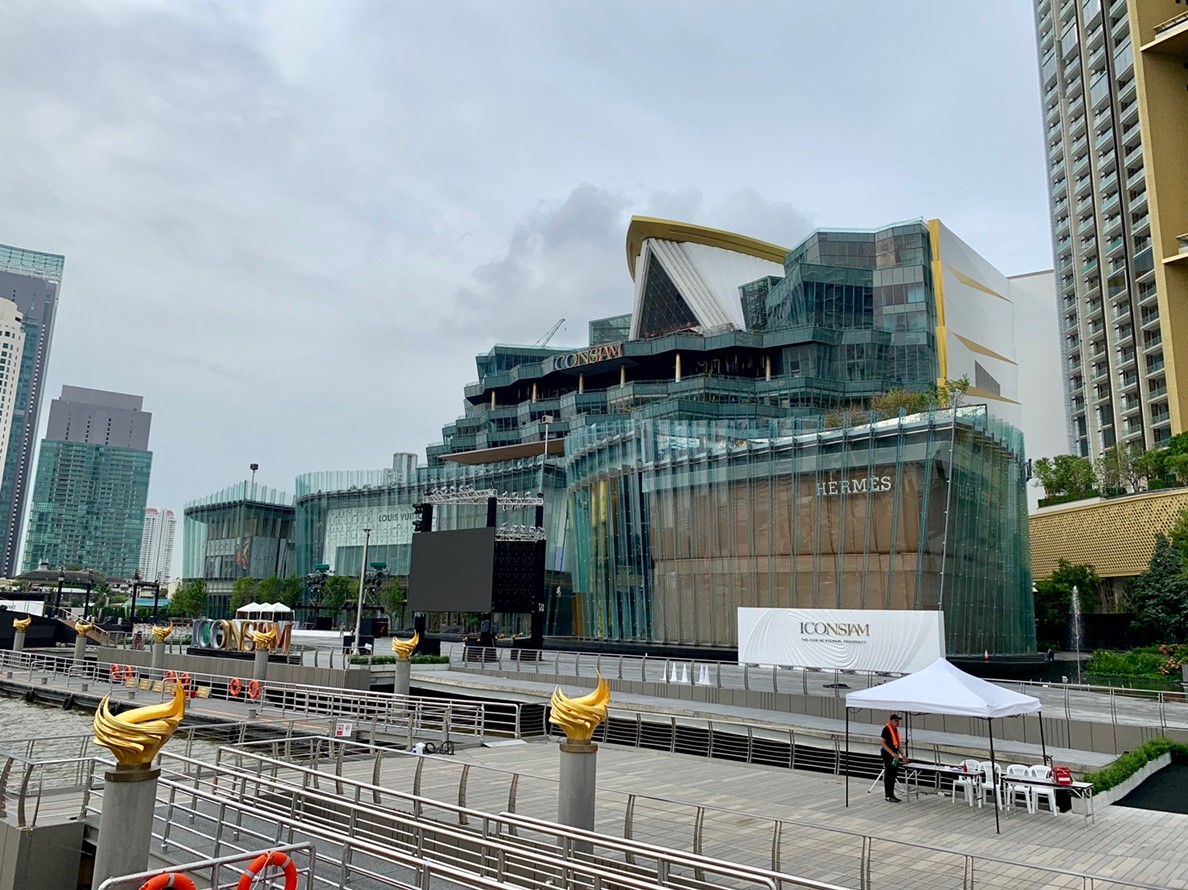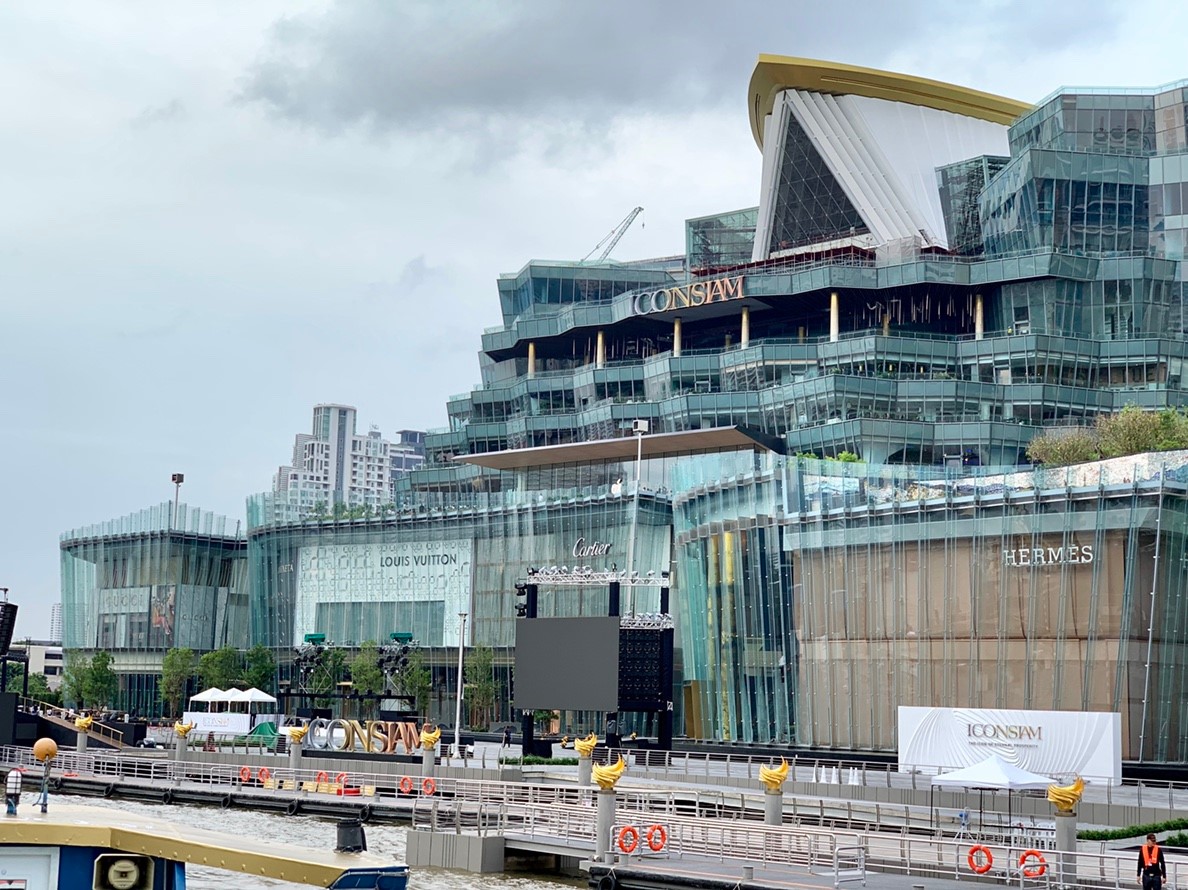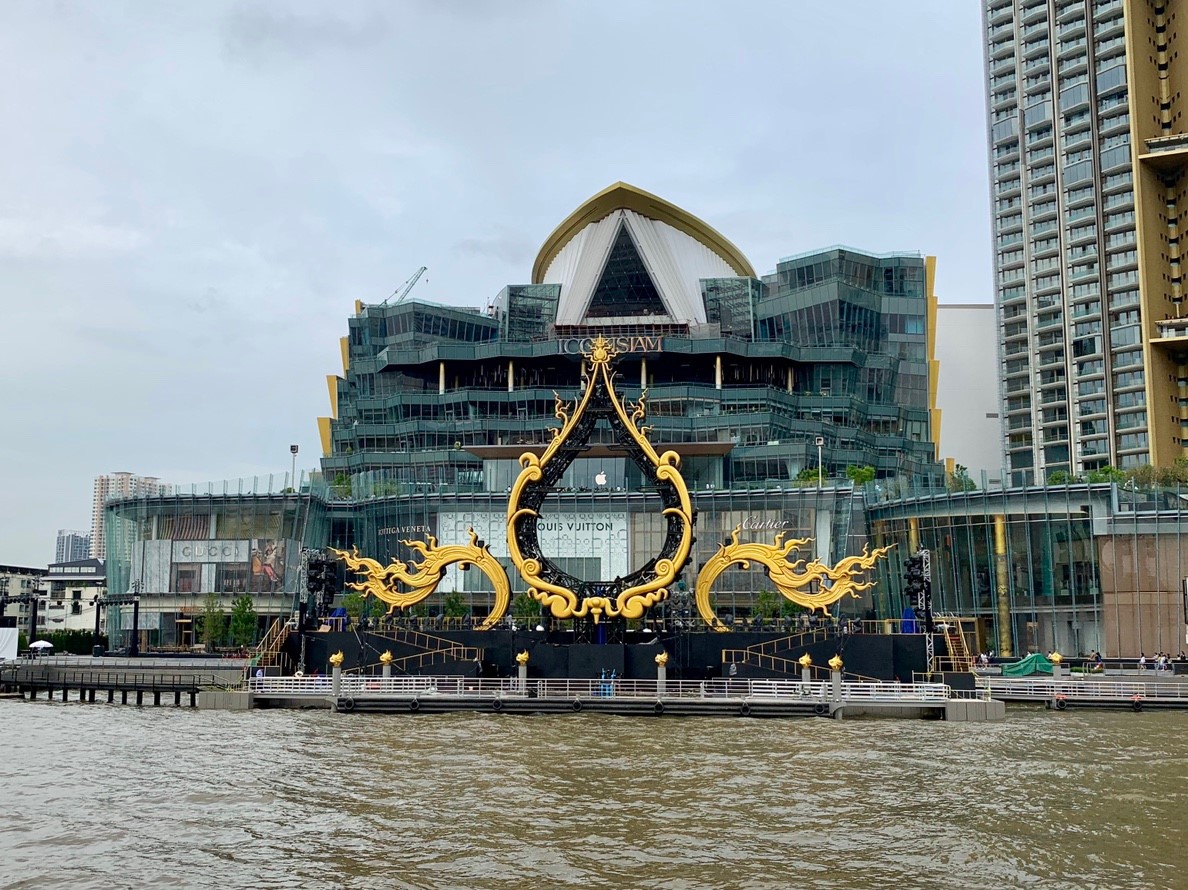 Apple Iconsiam
When I arrived at Ixonsiam Pier (around 9:15 am), I went up to Apple's Ikonsum to take a special piece provided by the crew. (Since it was a time before Ikonsiam officially opened)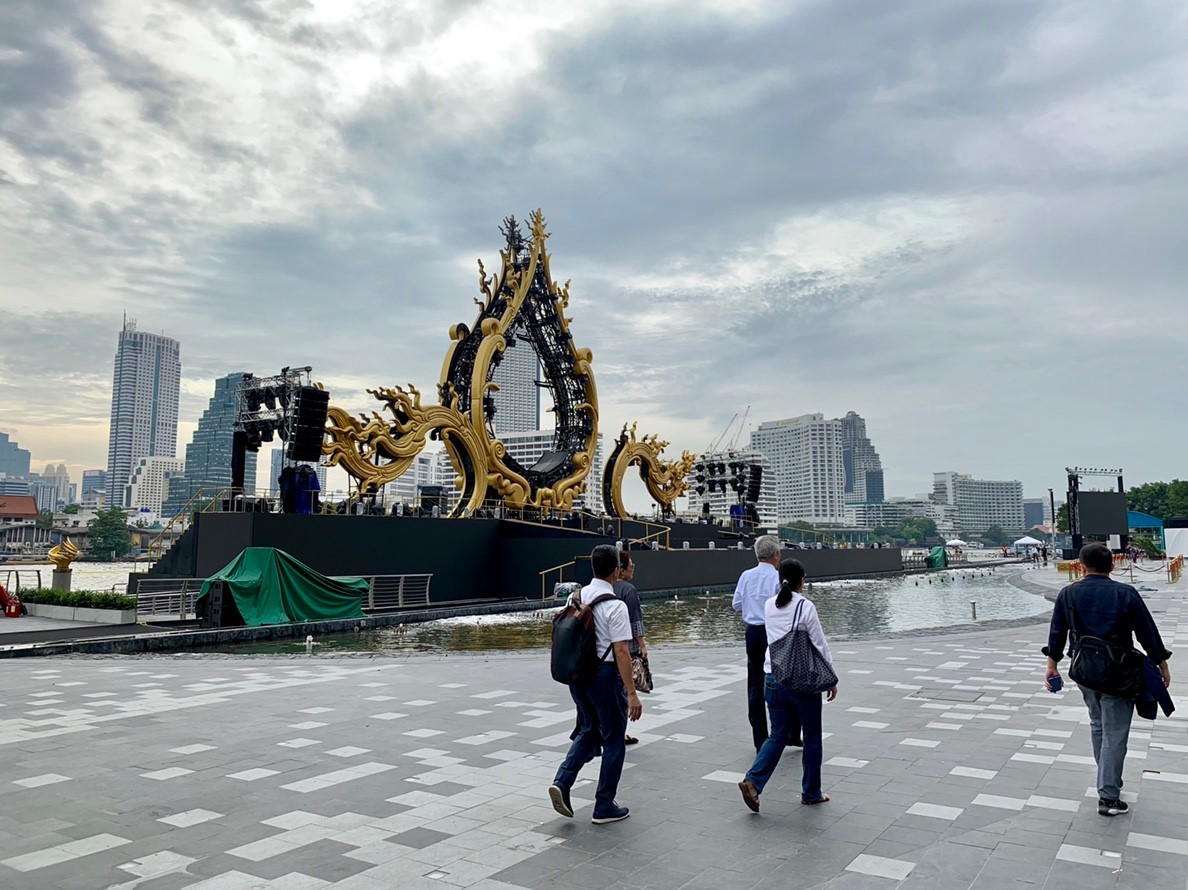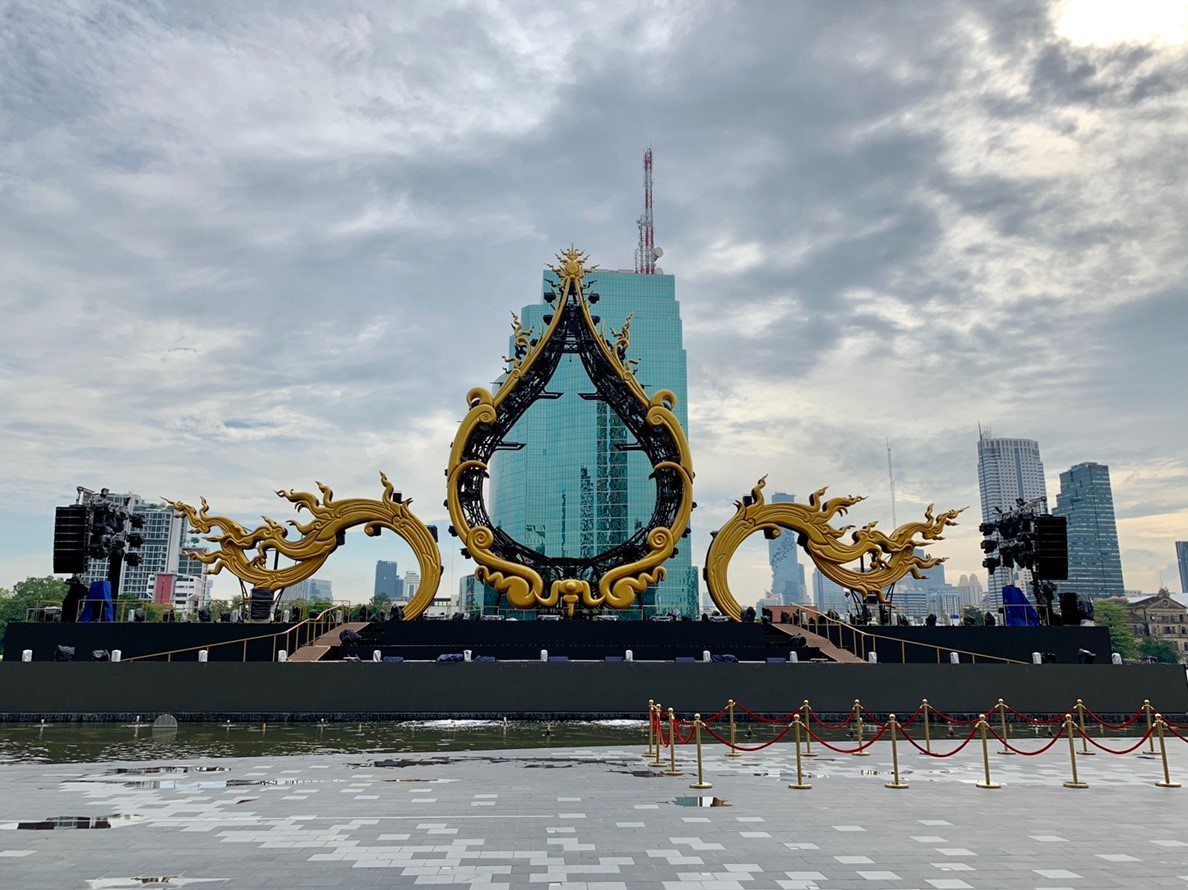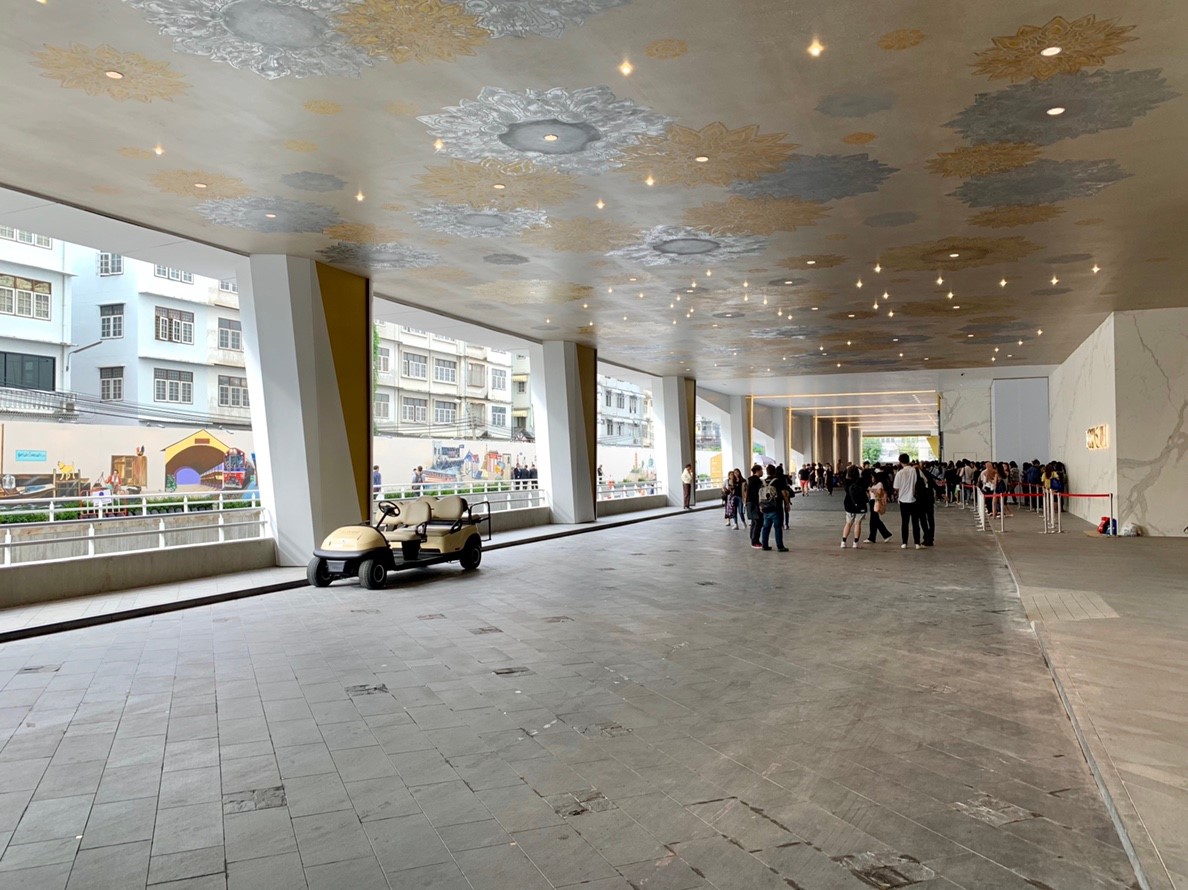 When it comes to the head of a beautiful view of the Chao Phraya River. It seems that there are a long line of people who are interested in coming as early in the morning. Some people said they waited between 6 and 7 in the morning.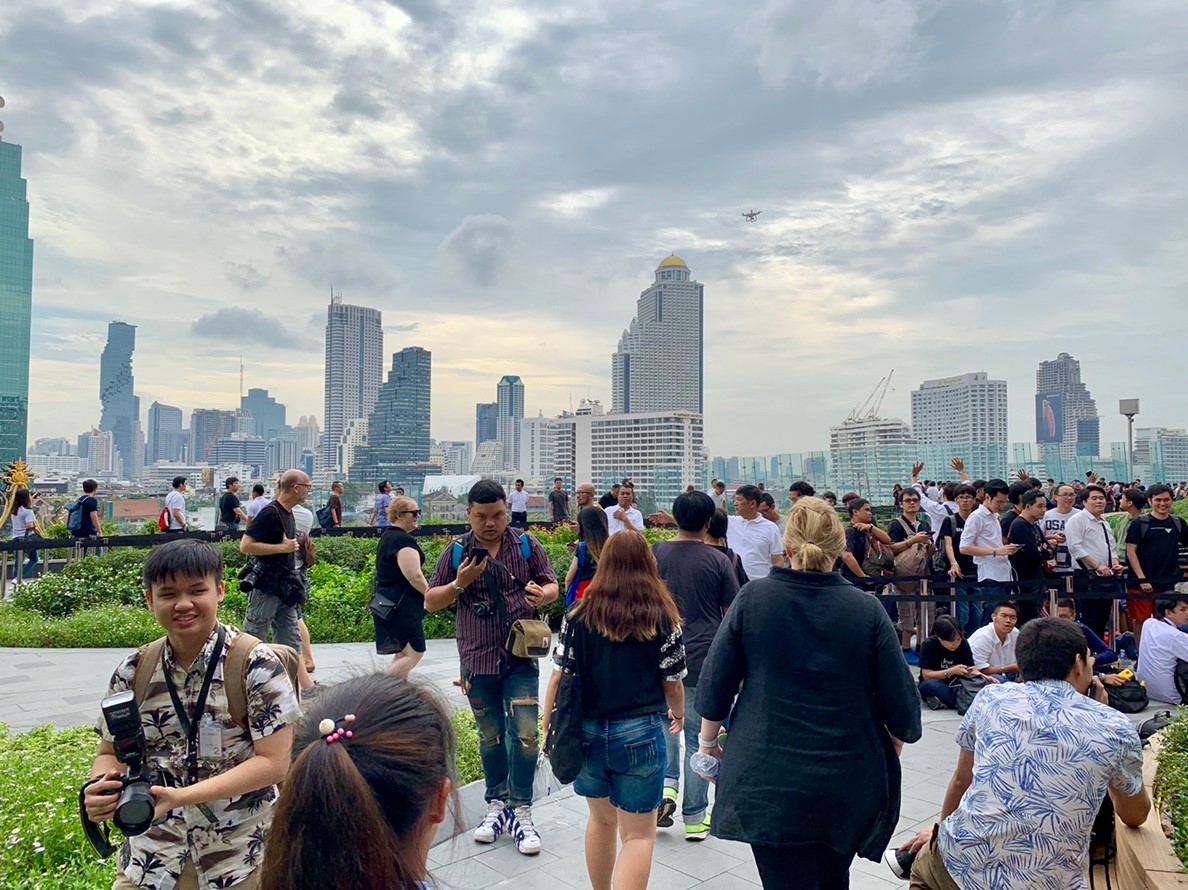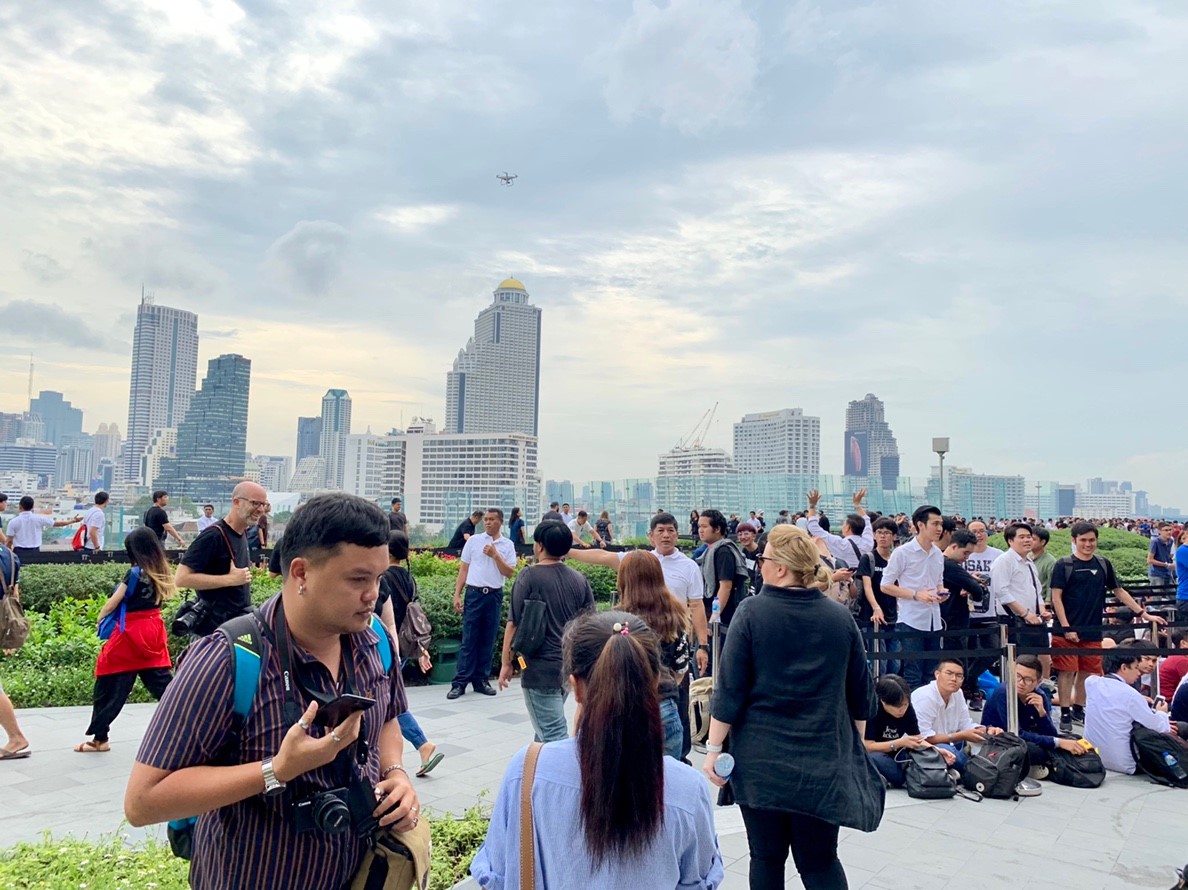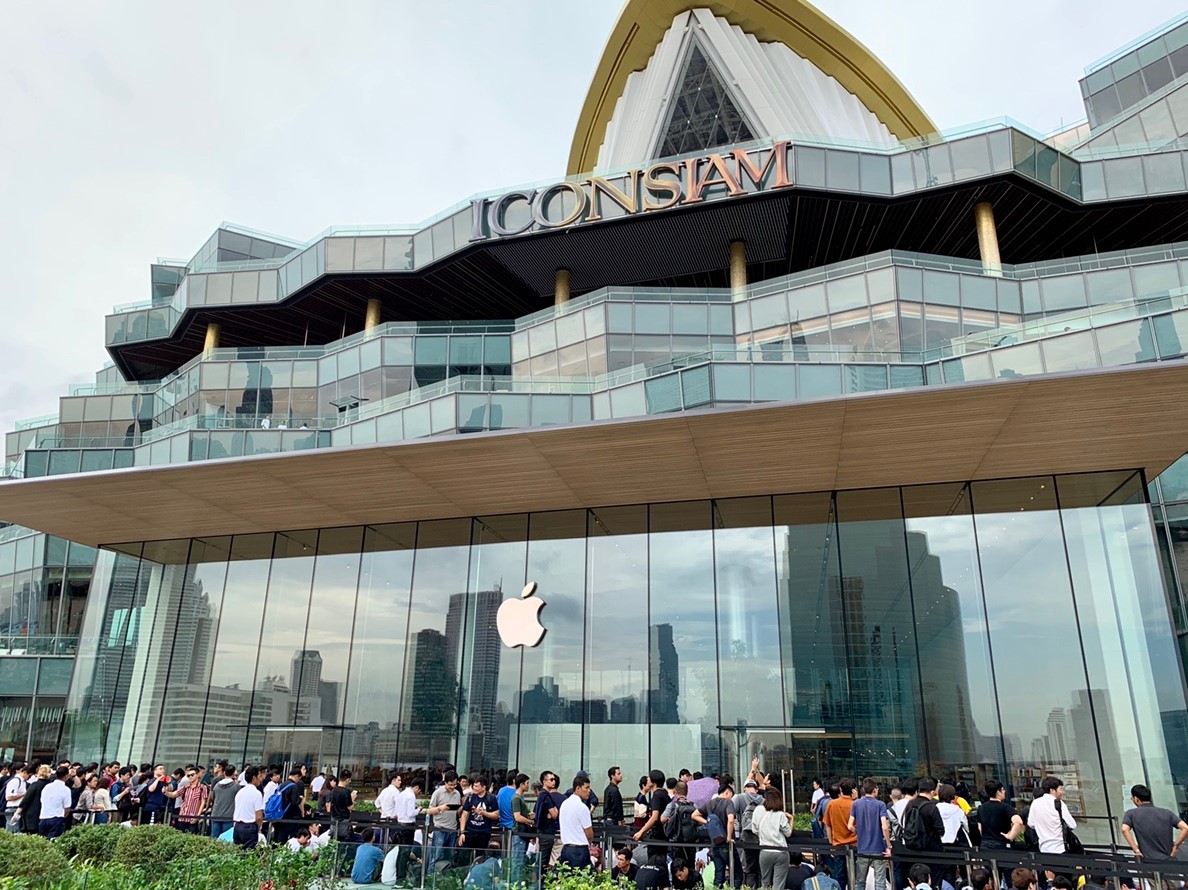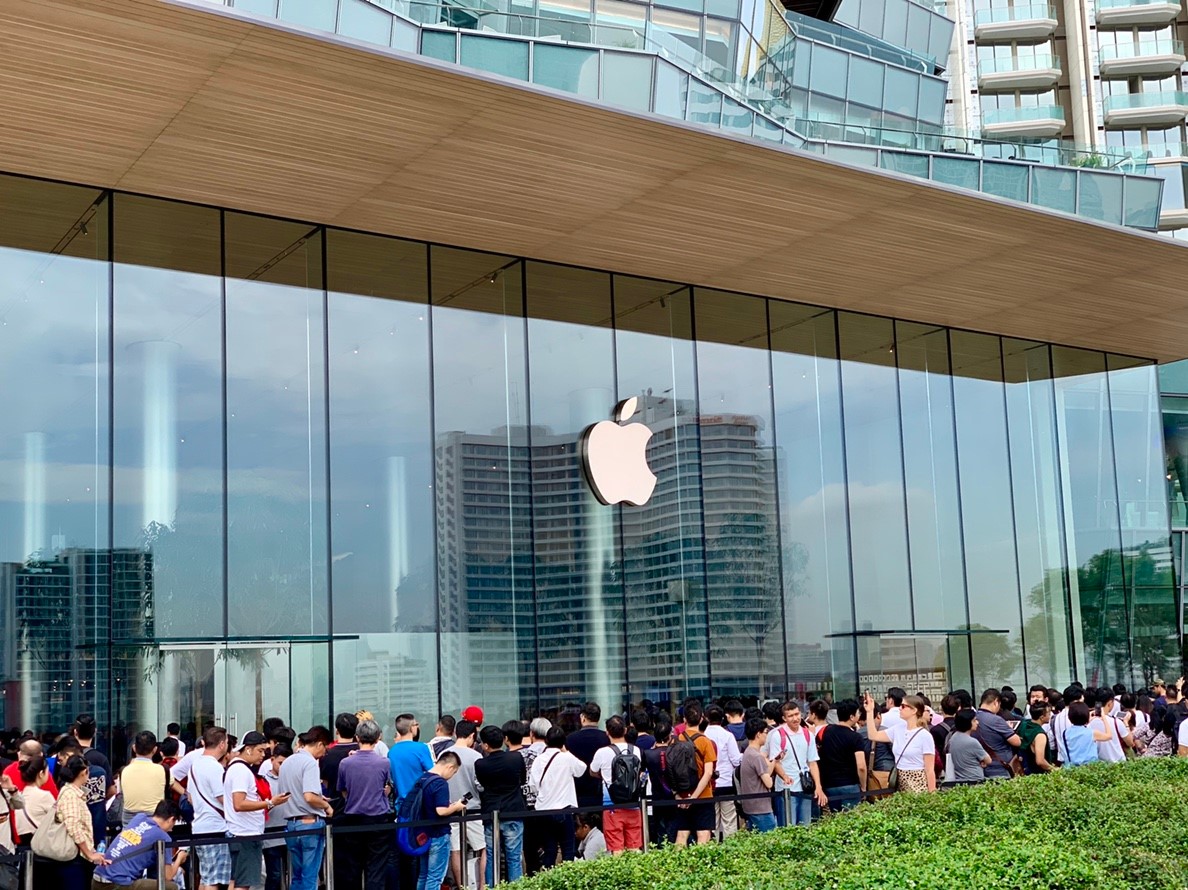 Even people will be crowded. But what I think Apple is doing well is managing and dealing with so many people. Many strangers are waiting to talk to strangers. And the crew is waiting for permission to photograph the people who are rowing into the video that Apple will do. (As far as I can see, the authorities asked permission for those who were at the time).
Another thing that can be considered a great advantage is the landscape of the vast and beautiful Chao Phraya River. It makes it easier for people standing in line to take pictures of the atmosphere around them.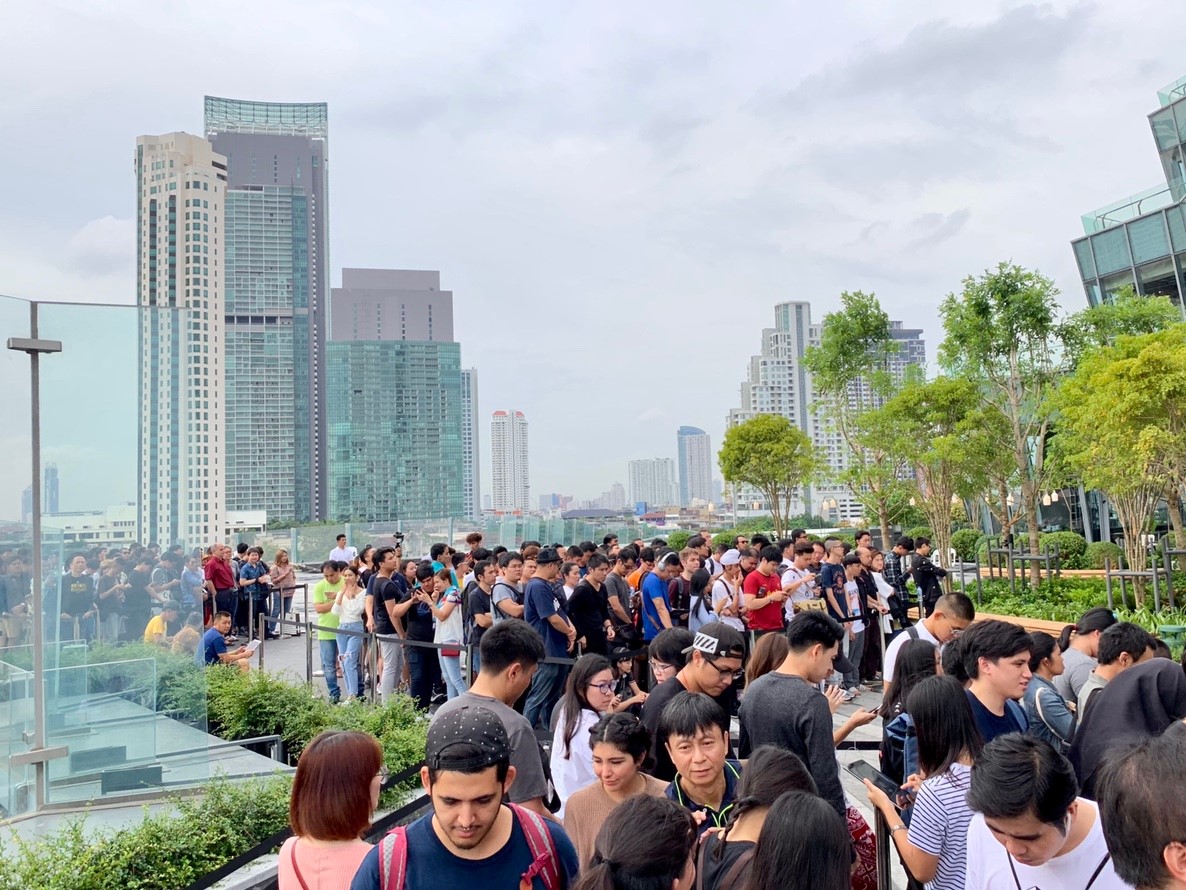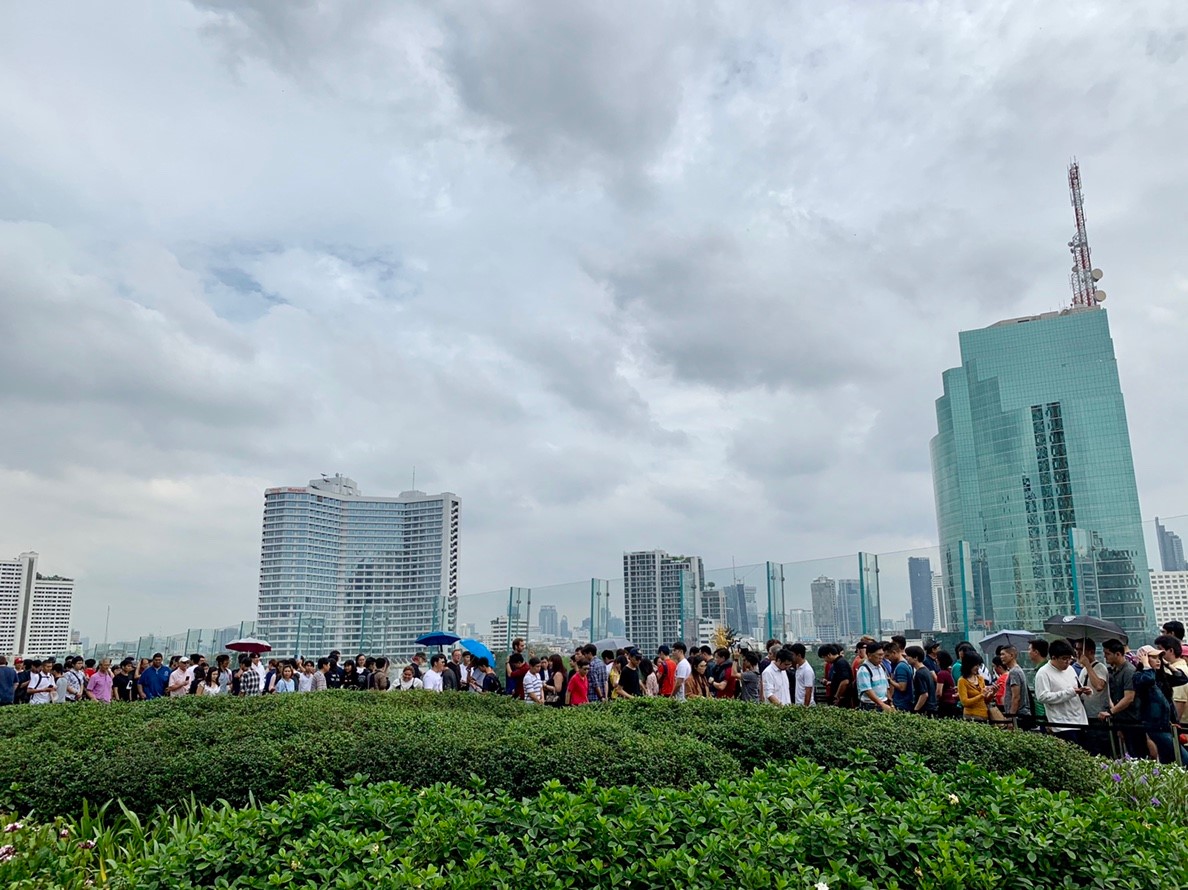 Experience the first Apple Store in life. "It's full of energy"
This is where Apple is able to create the power of enthusiasm for those who are about to wait. Many photographers maintain the atmosphere of work. Employees who interact with customers all the time. And using body symbols such as applause and welcome. The people who came to stand and feel that they participate in the launch of Apple Iconsiam as well. It's not just participants.
Even with a little rain down. But everyone has good intentions.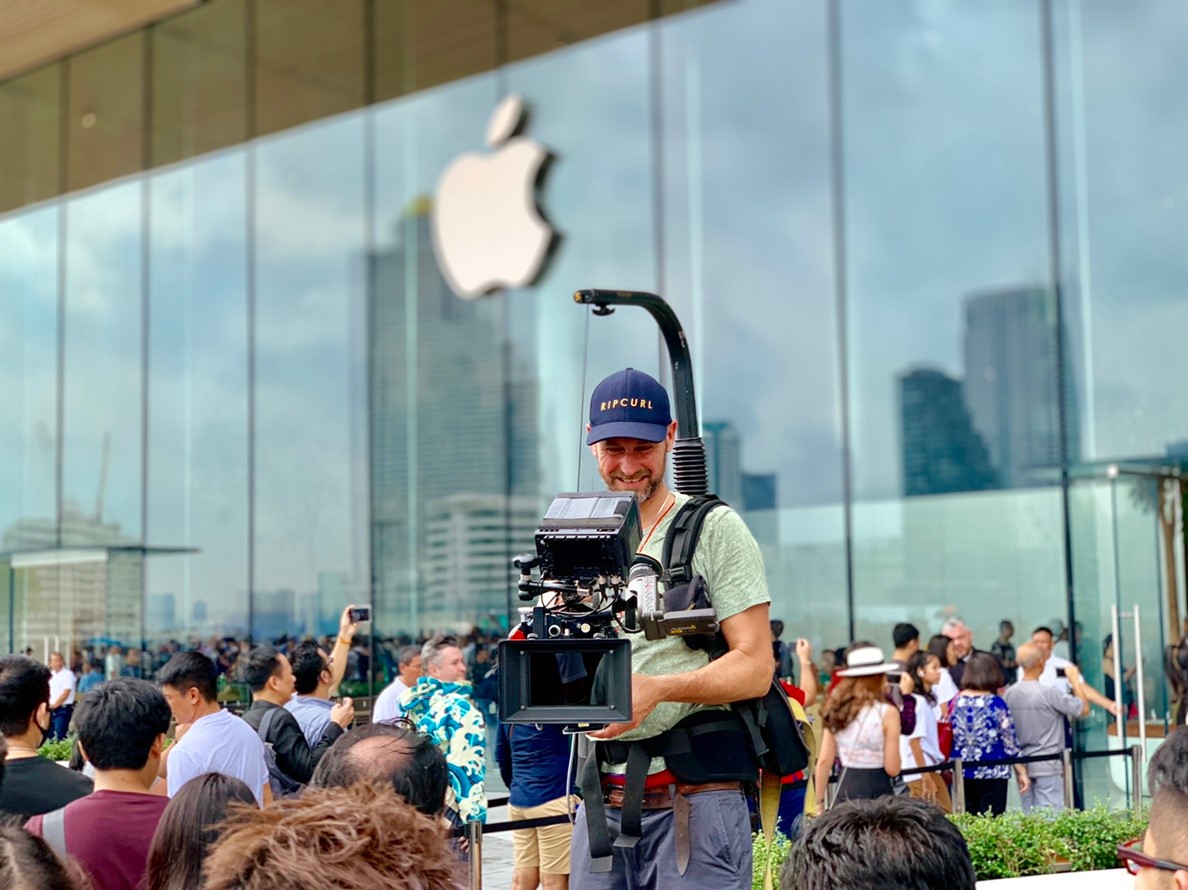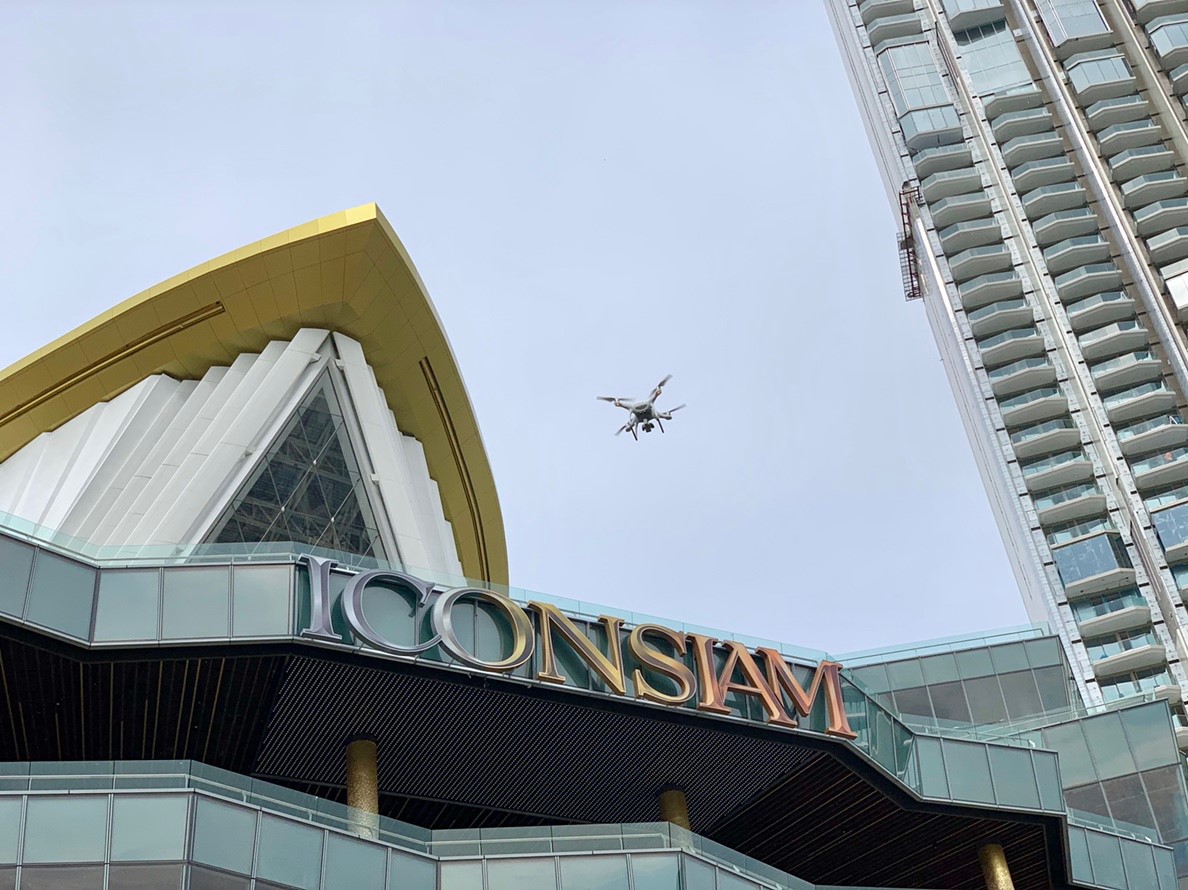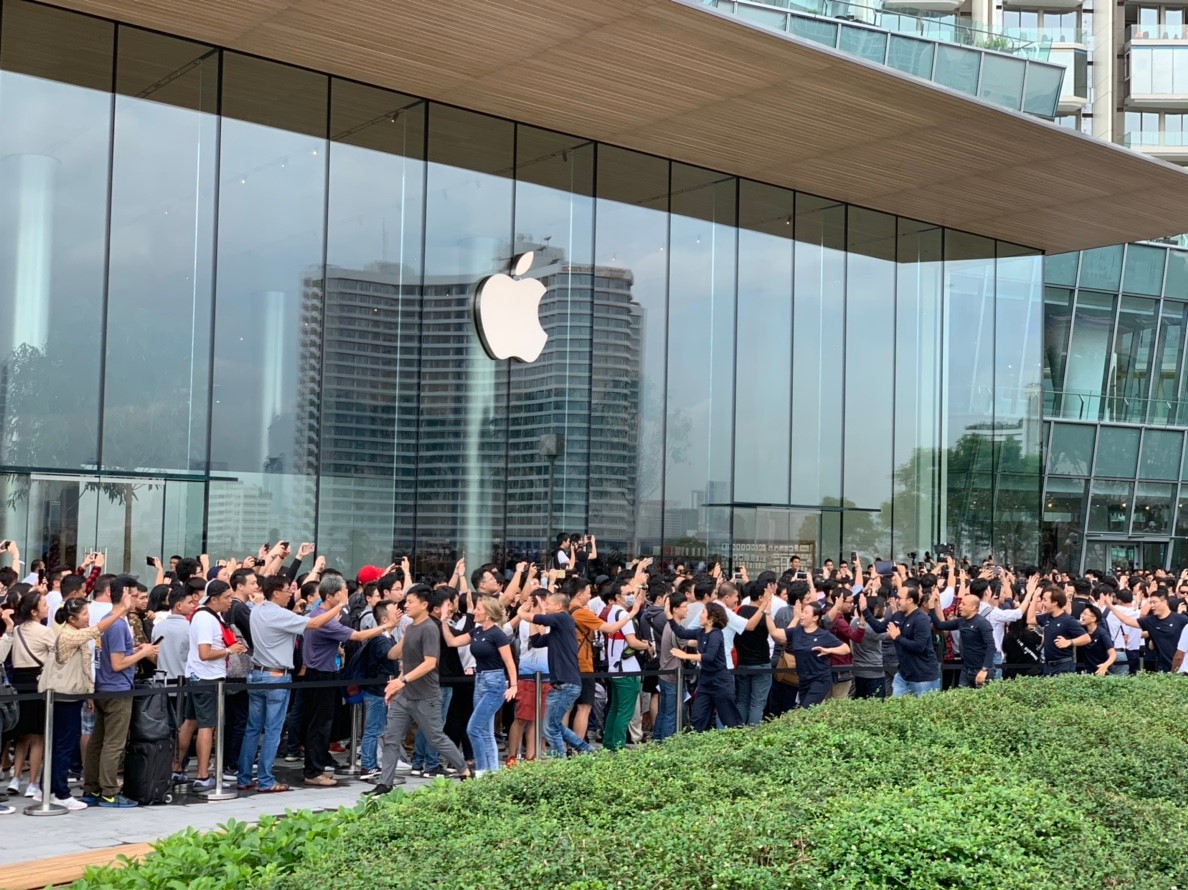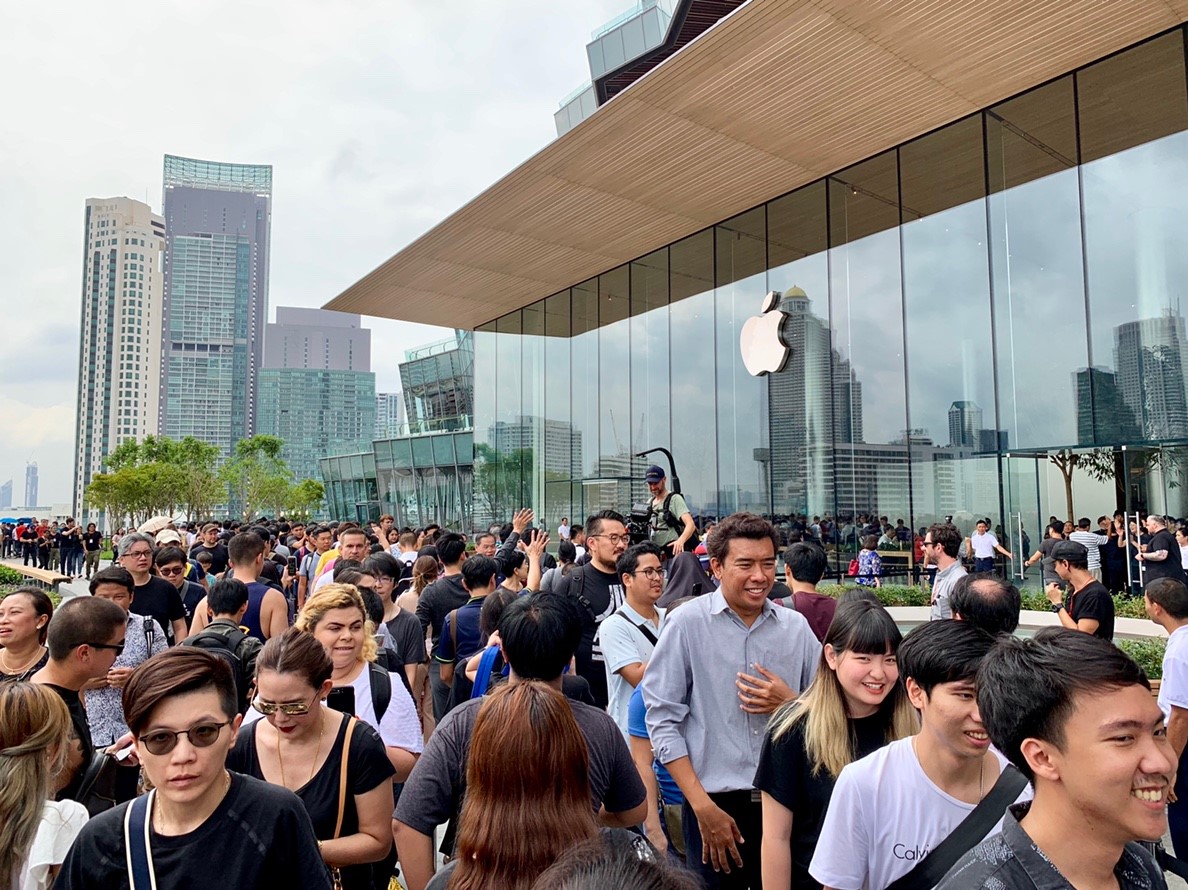 Wow! Did you meet IT ITS "Chattva Vichet Chatchavalwong" as a Channel 3 host (unfortunately offline.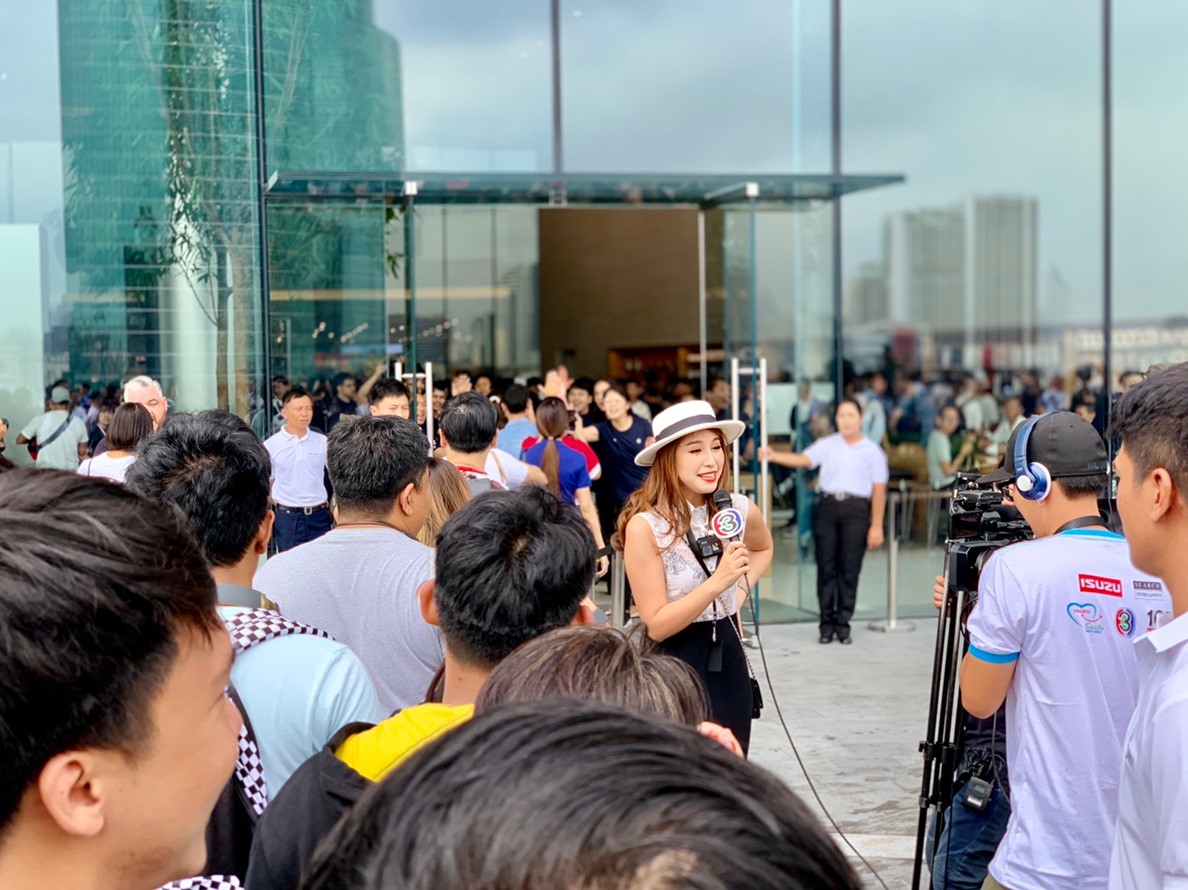 When the door opens. The long lines move quickly. Do not let people wait long. The crew stood in line at the door. High Five celebrates cheering and cheering for anyone who comes to Apple Iconsiam, which creates positive energy for visitors.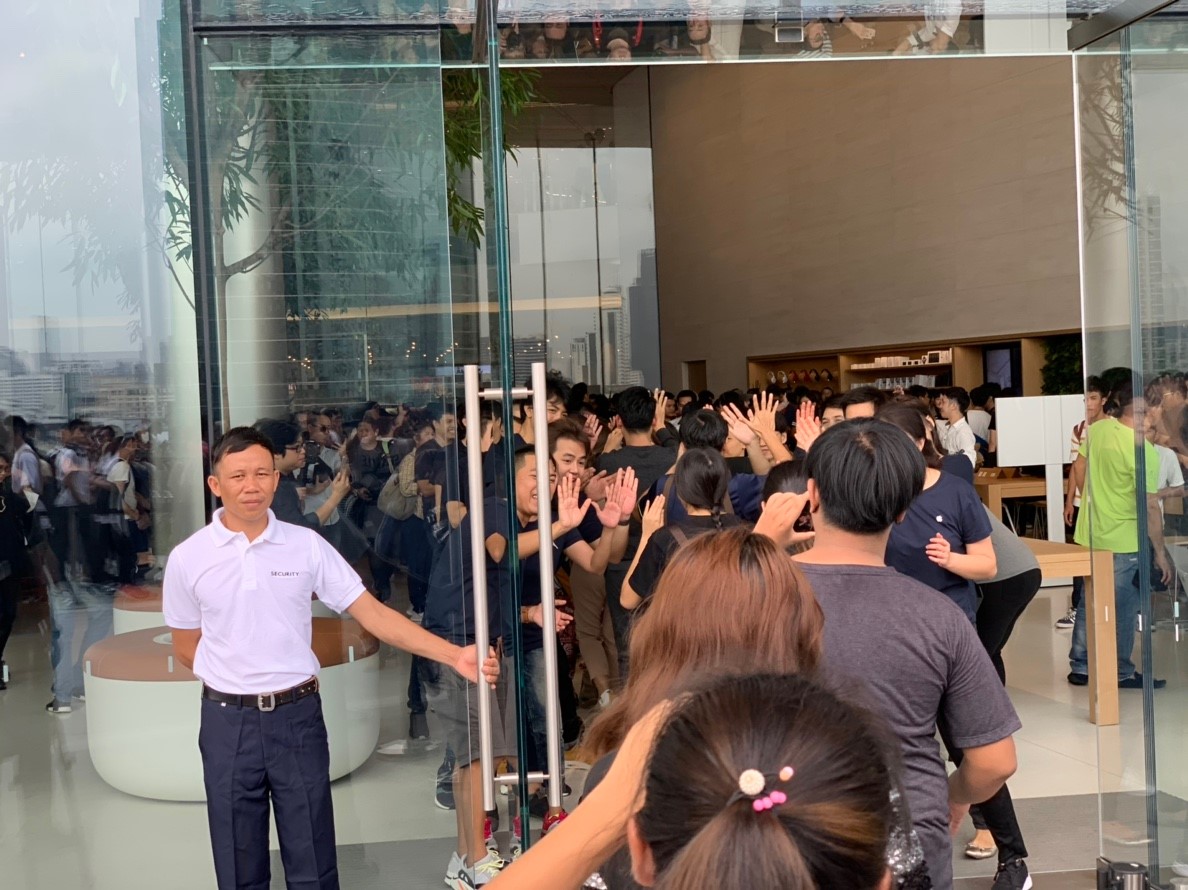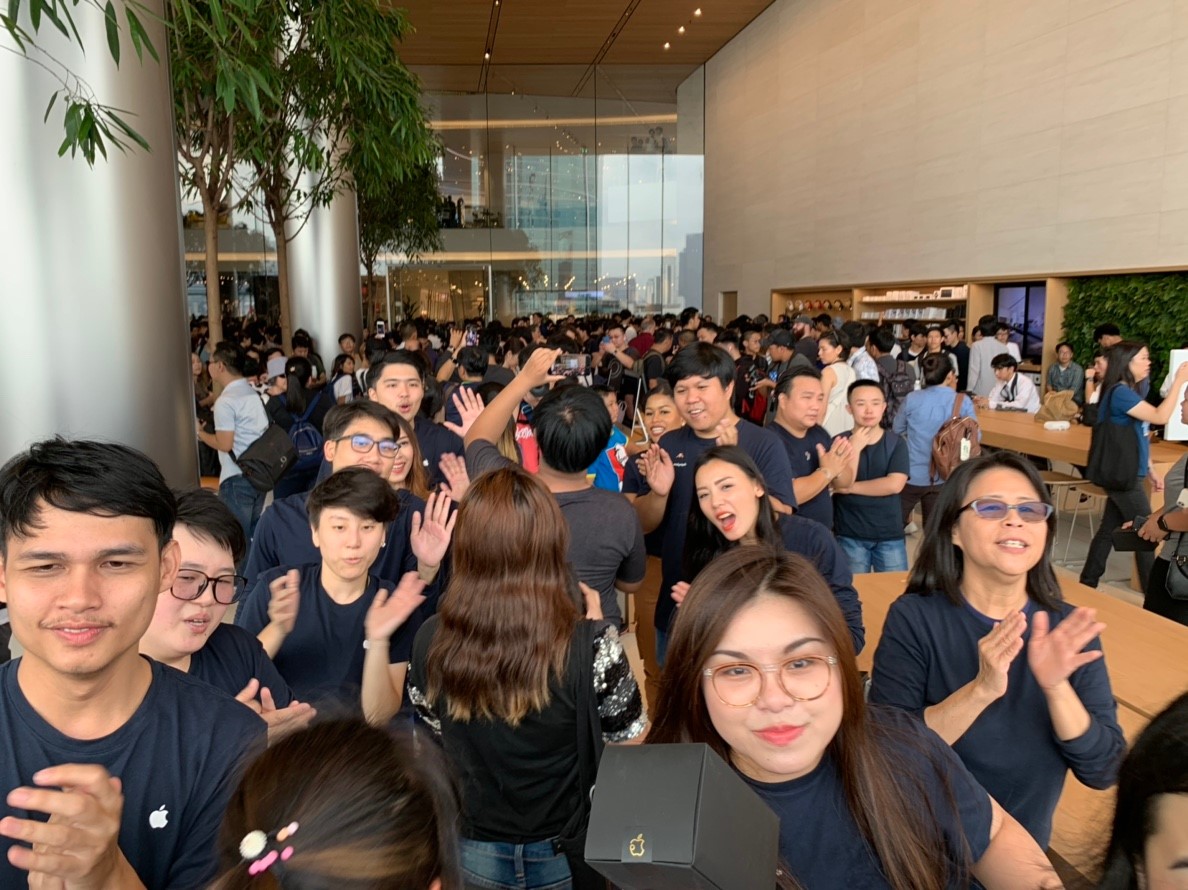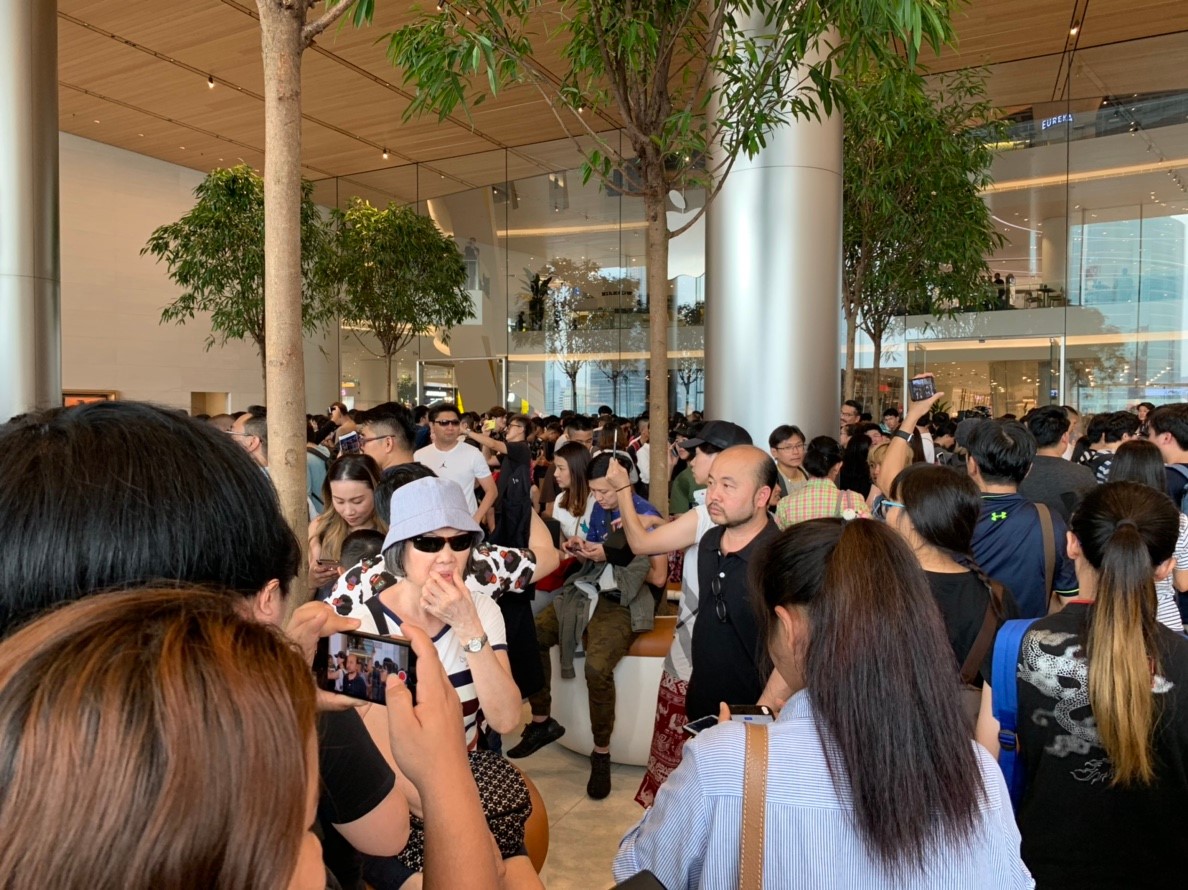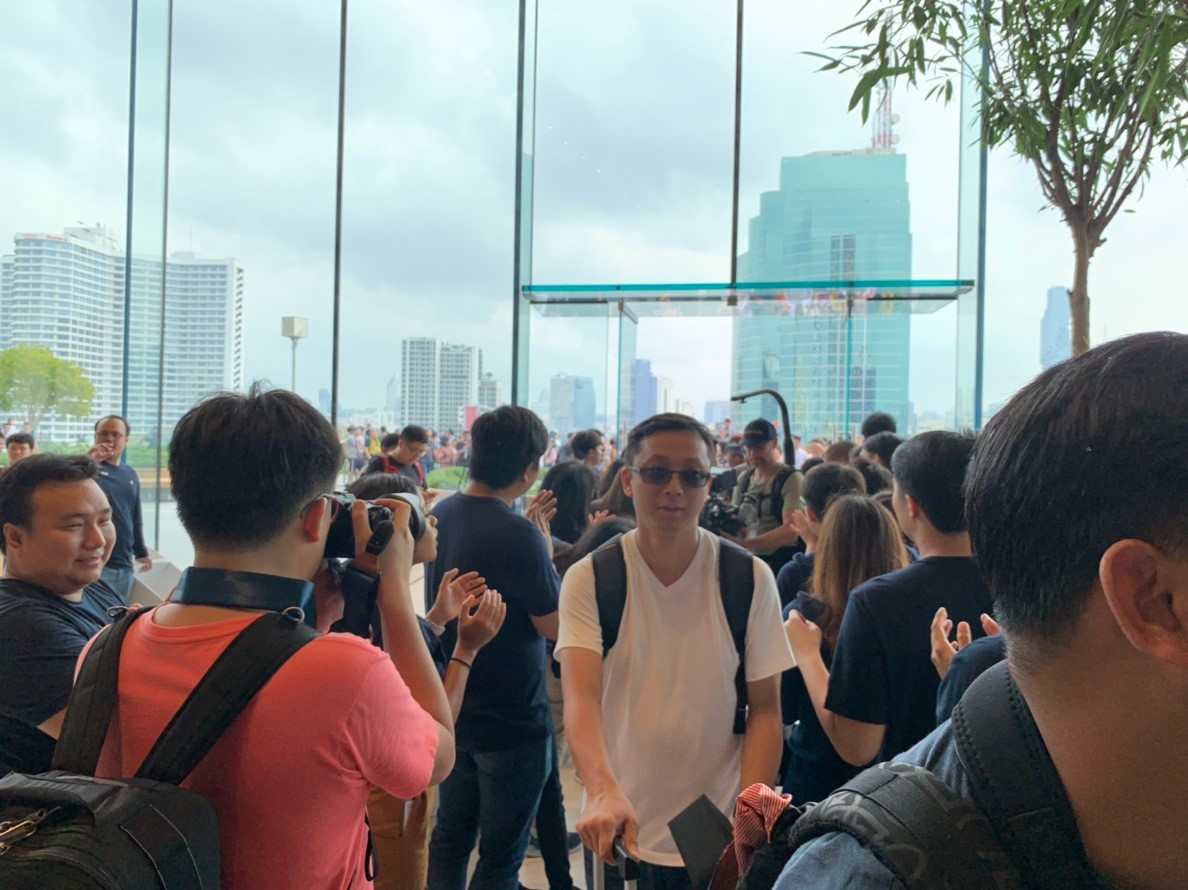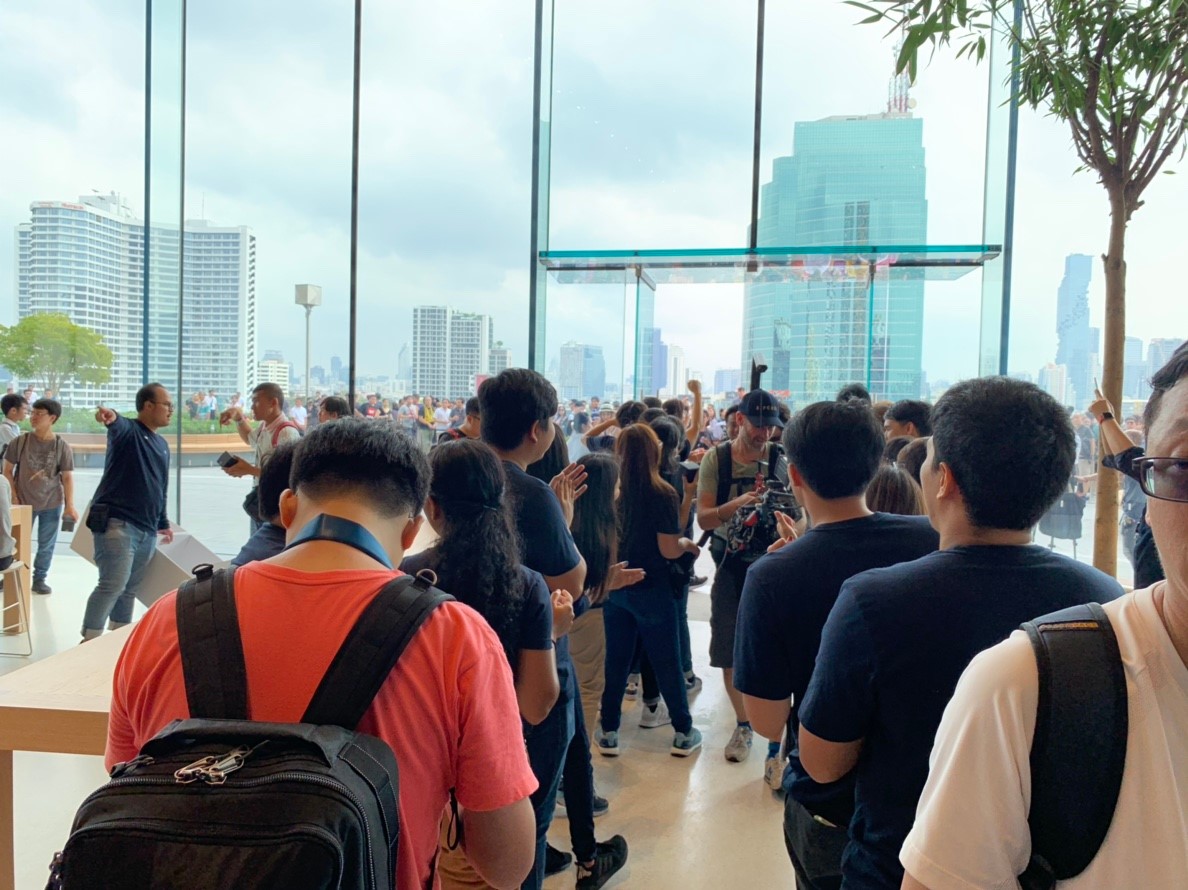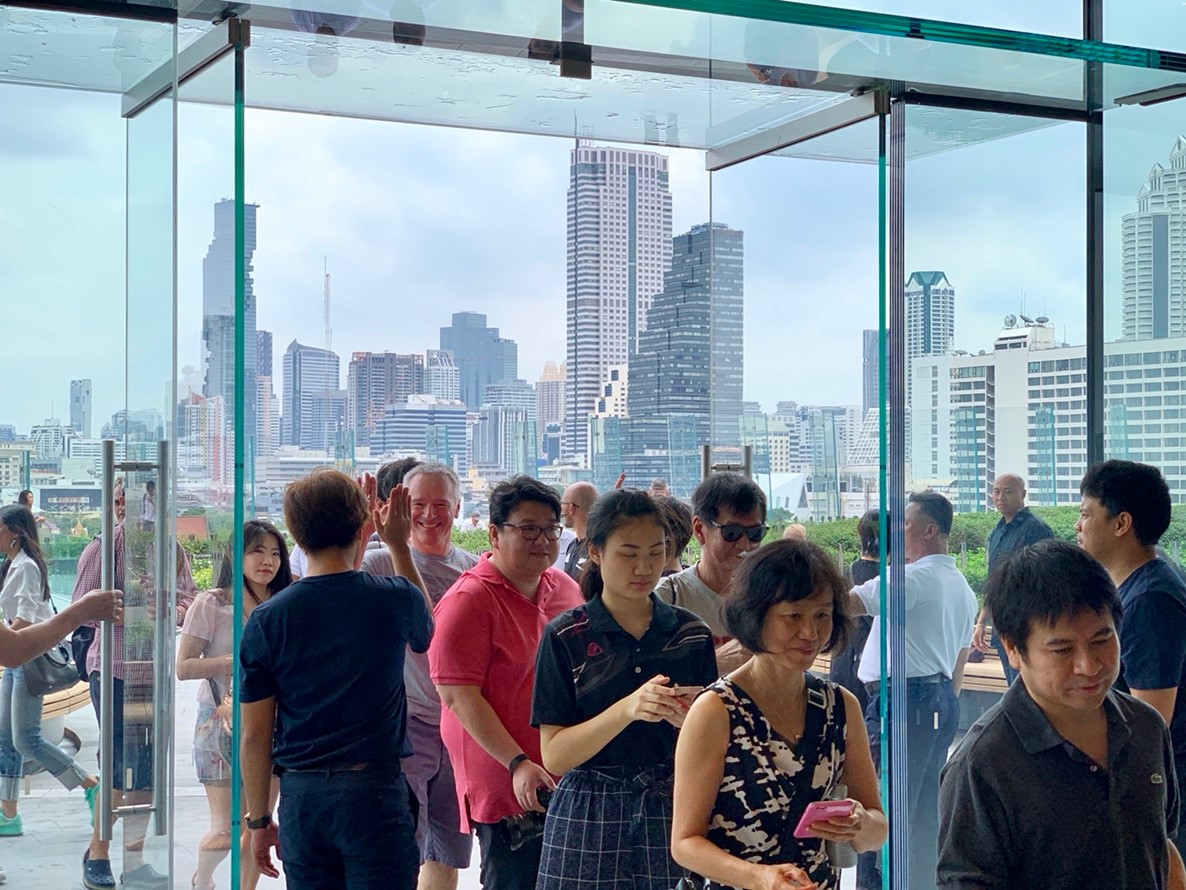 There is a gift box with offline. Inside includes Apple Iconsiam (made in USA), Apple Iconsiam magnets and Apple Iconsiam stickers.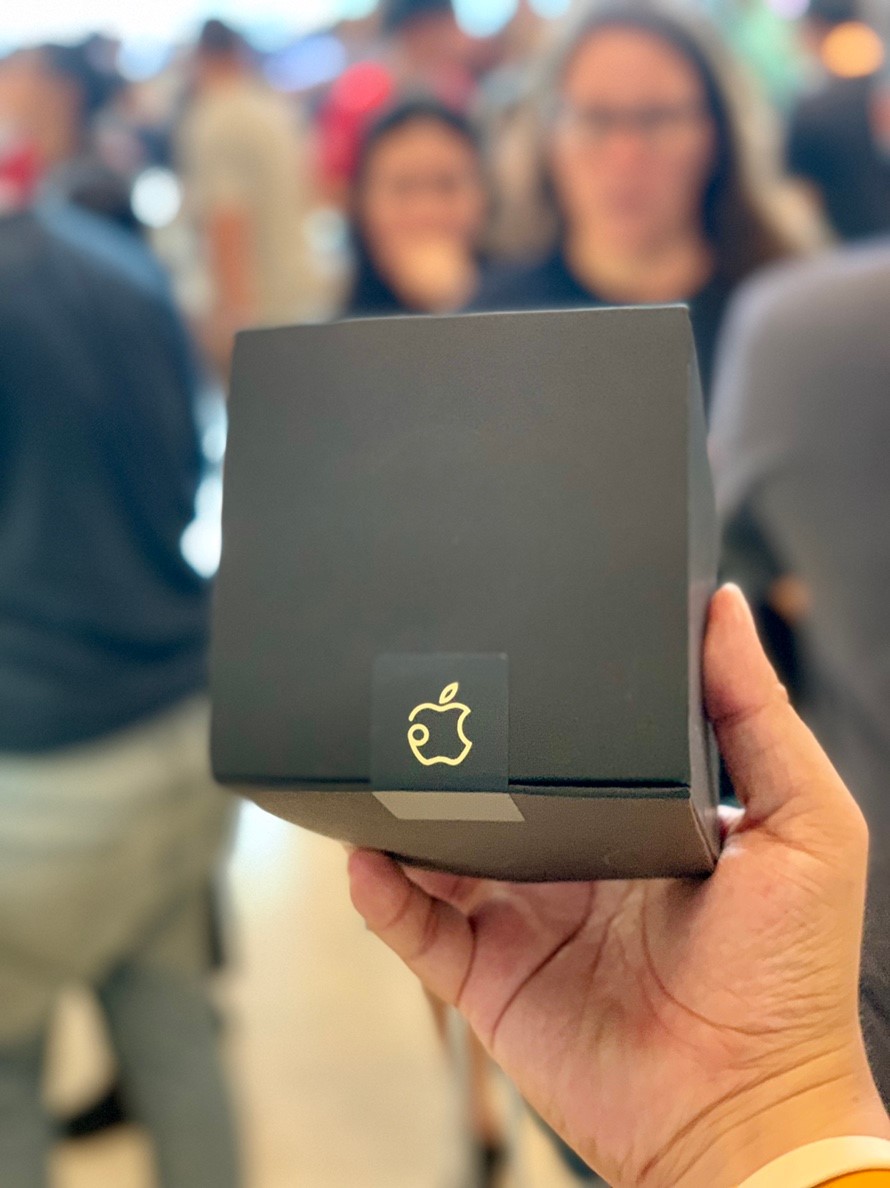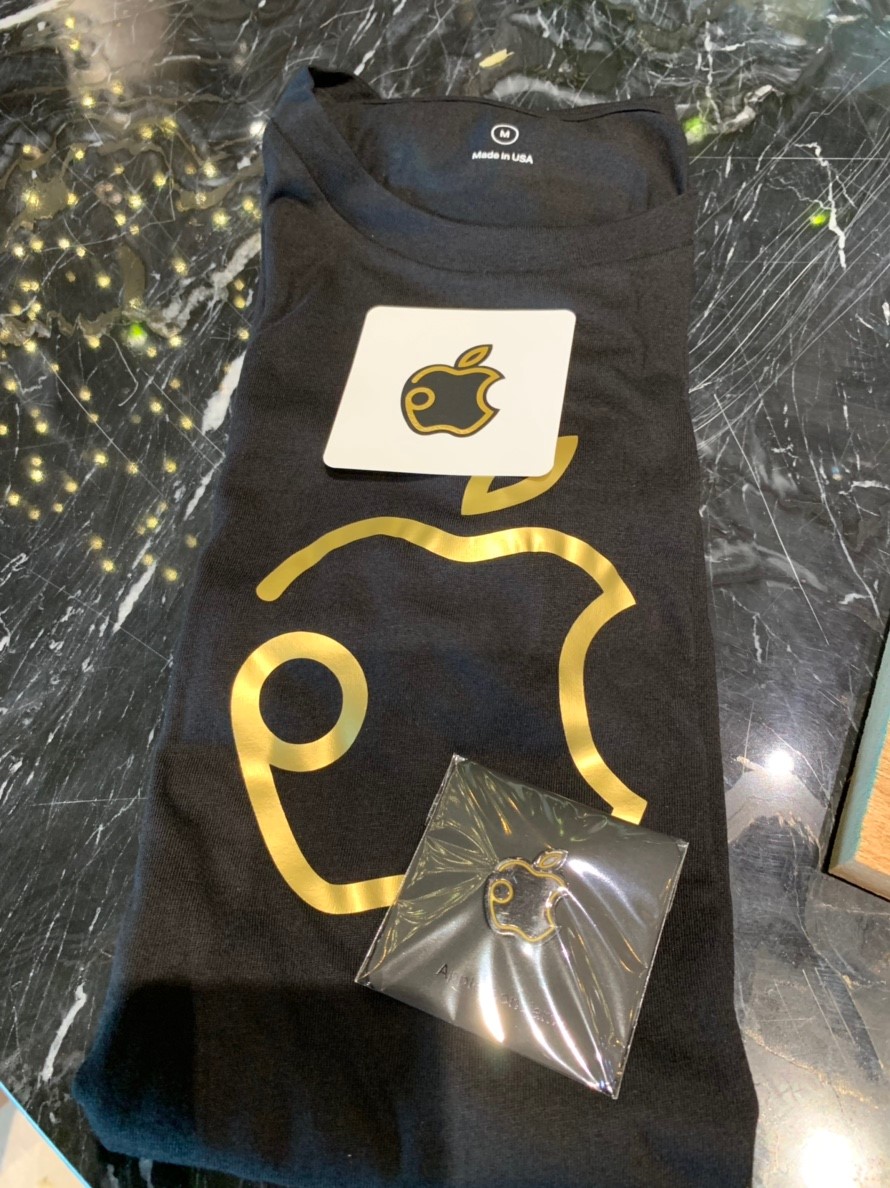 Apple Iconsiam Designed and designed in dark style, elegance, comfort, eyes and nature with the green of the wood, the layout is symmetrical. And the lighting is really conducive to photography.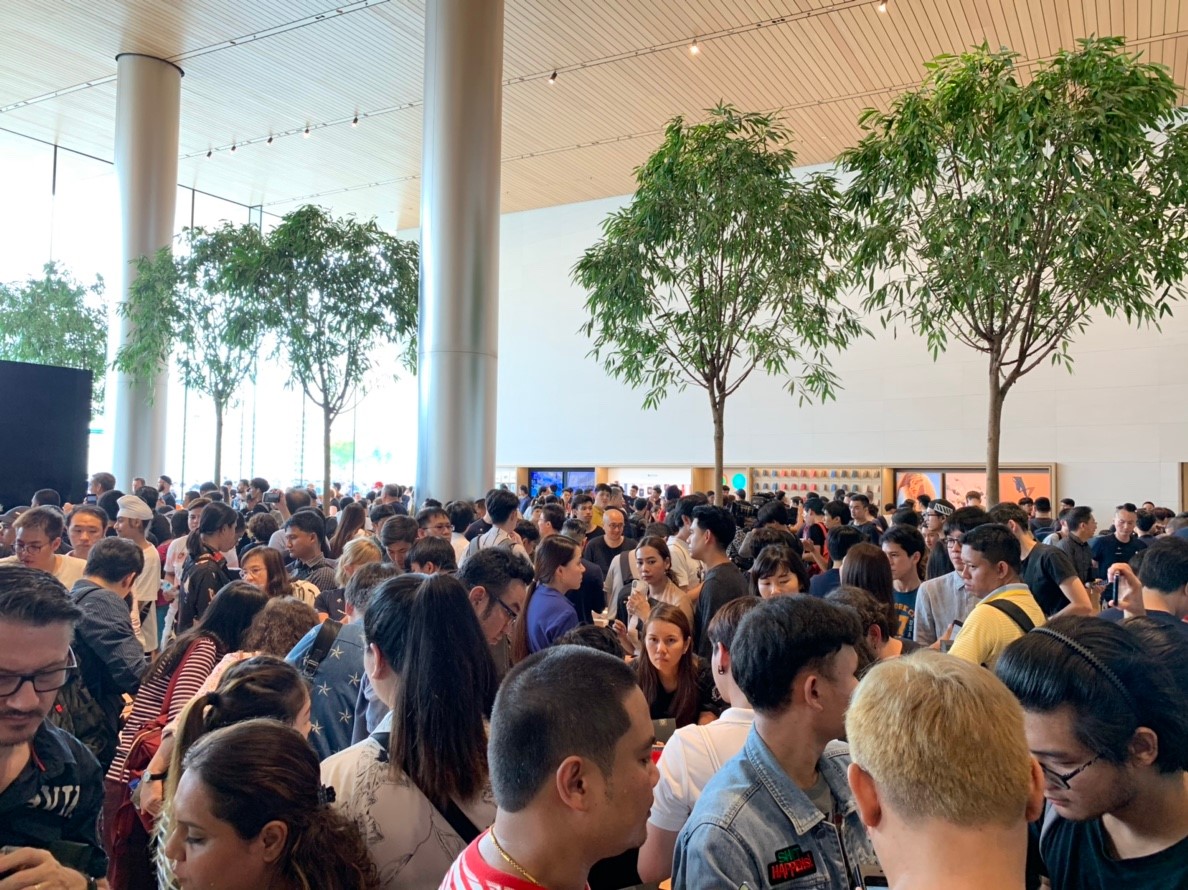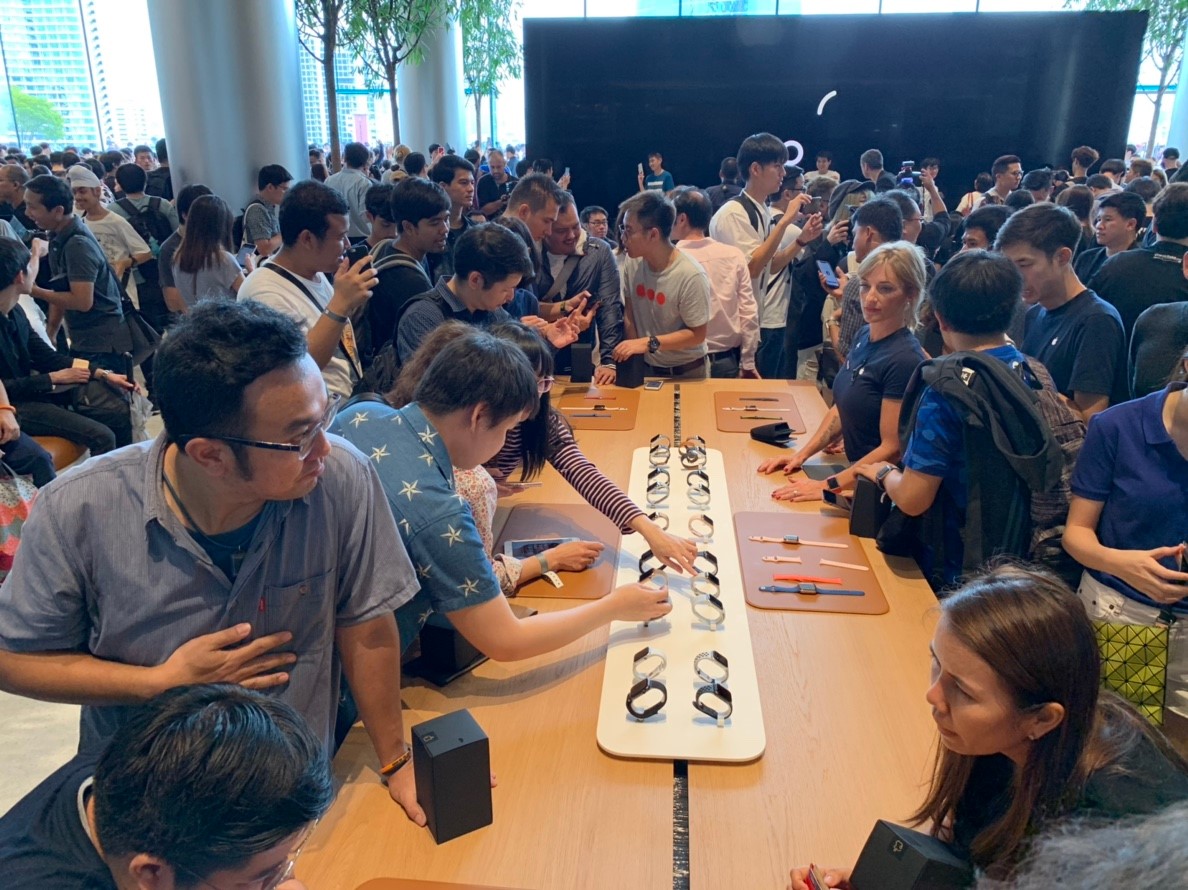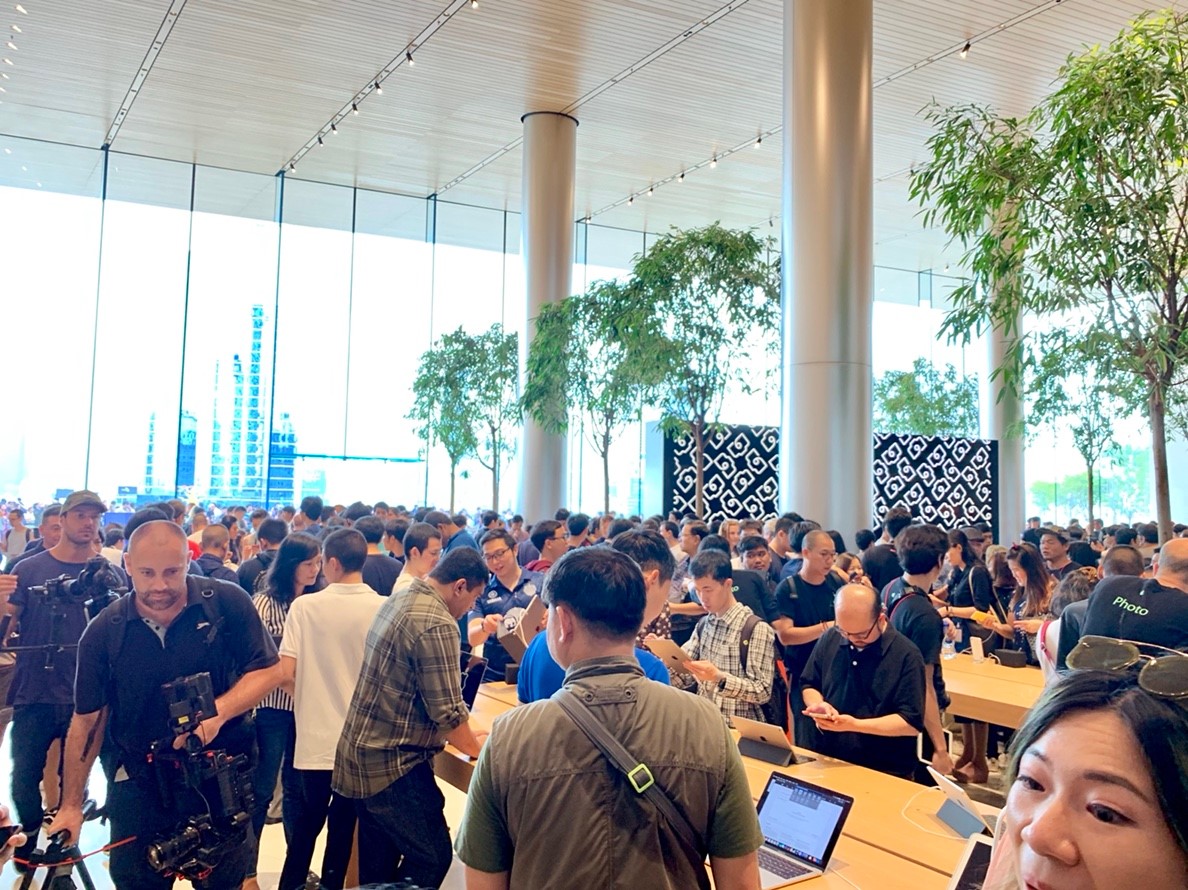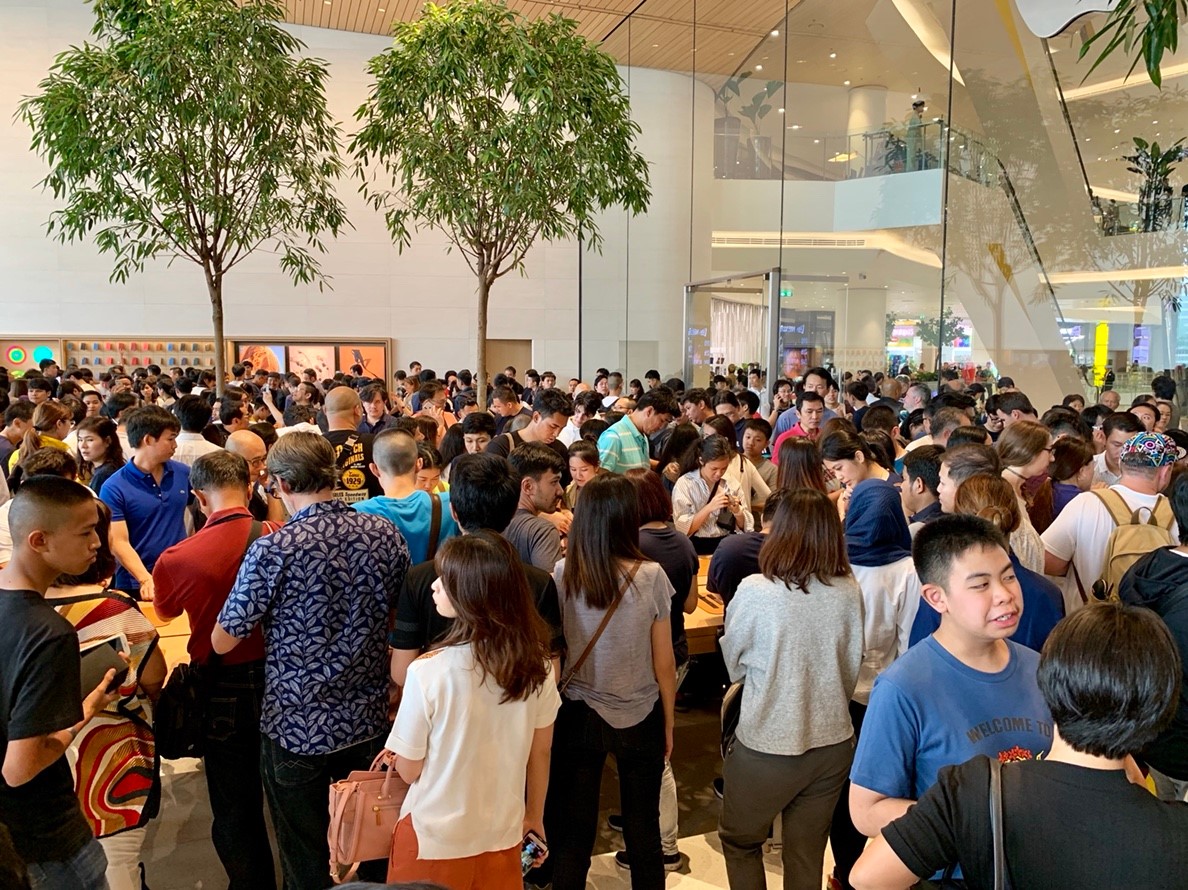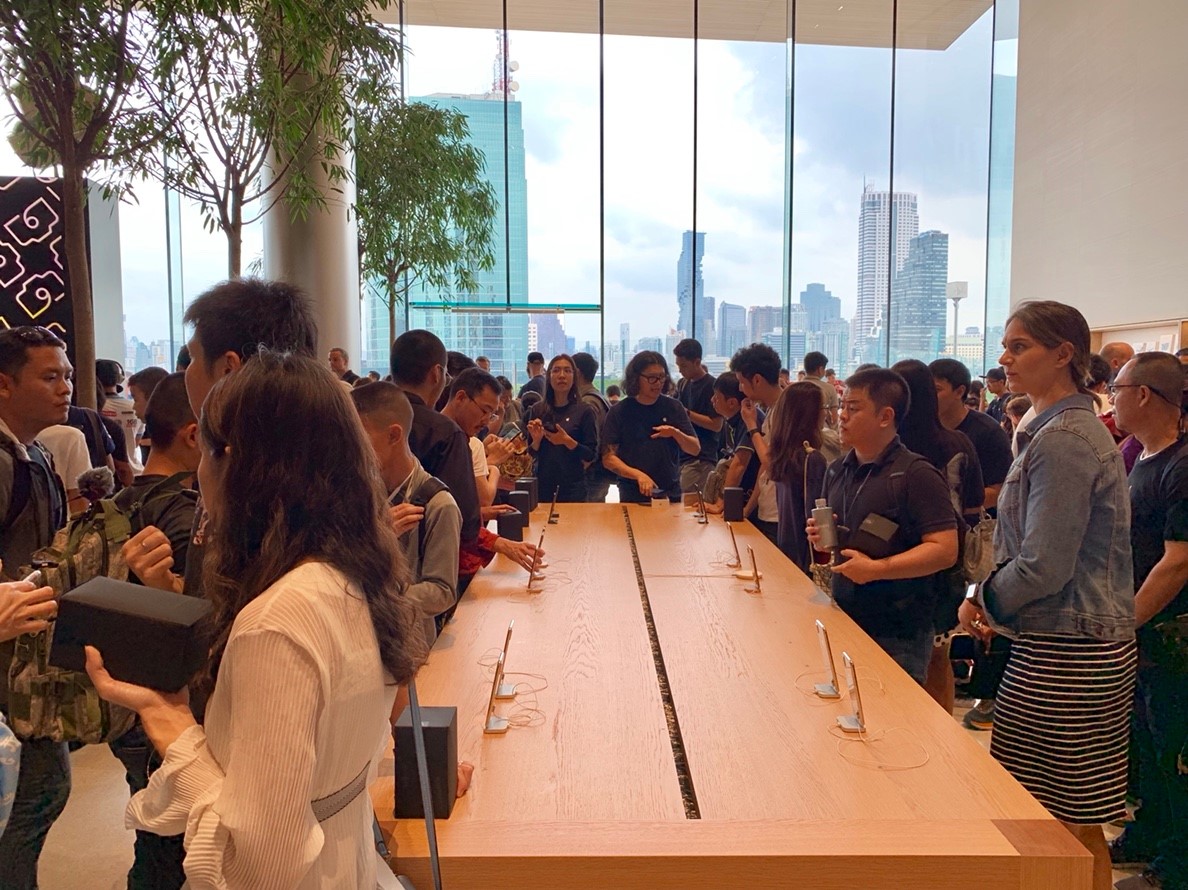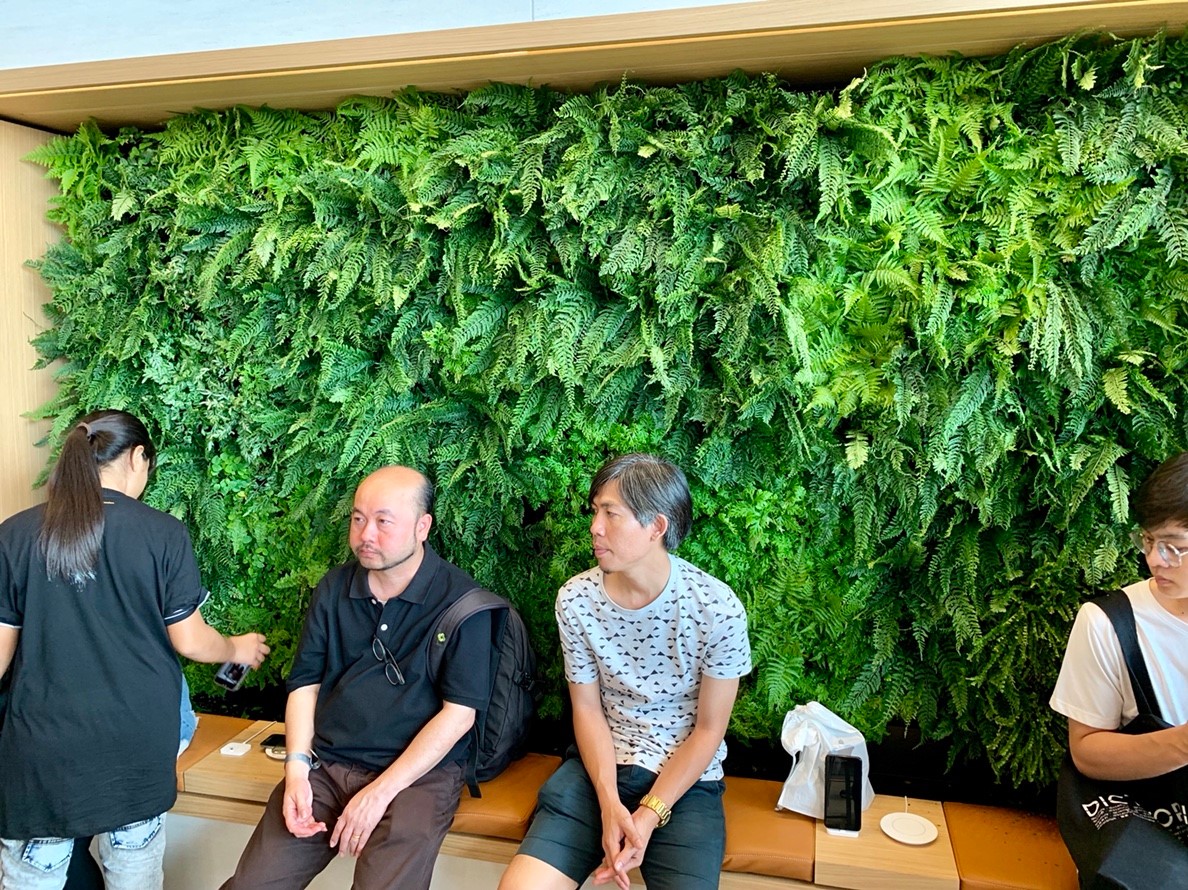 Apple's product is available for those who come to try it, try it along with many employees. Varied ethnicity will remain calm. XS, XS, XR, Apple Watch Series 4, iPad Pro (2018), MacBook and many more.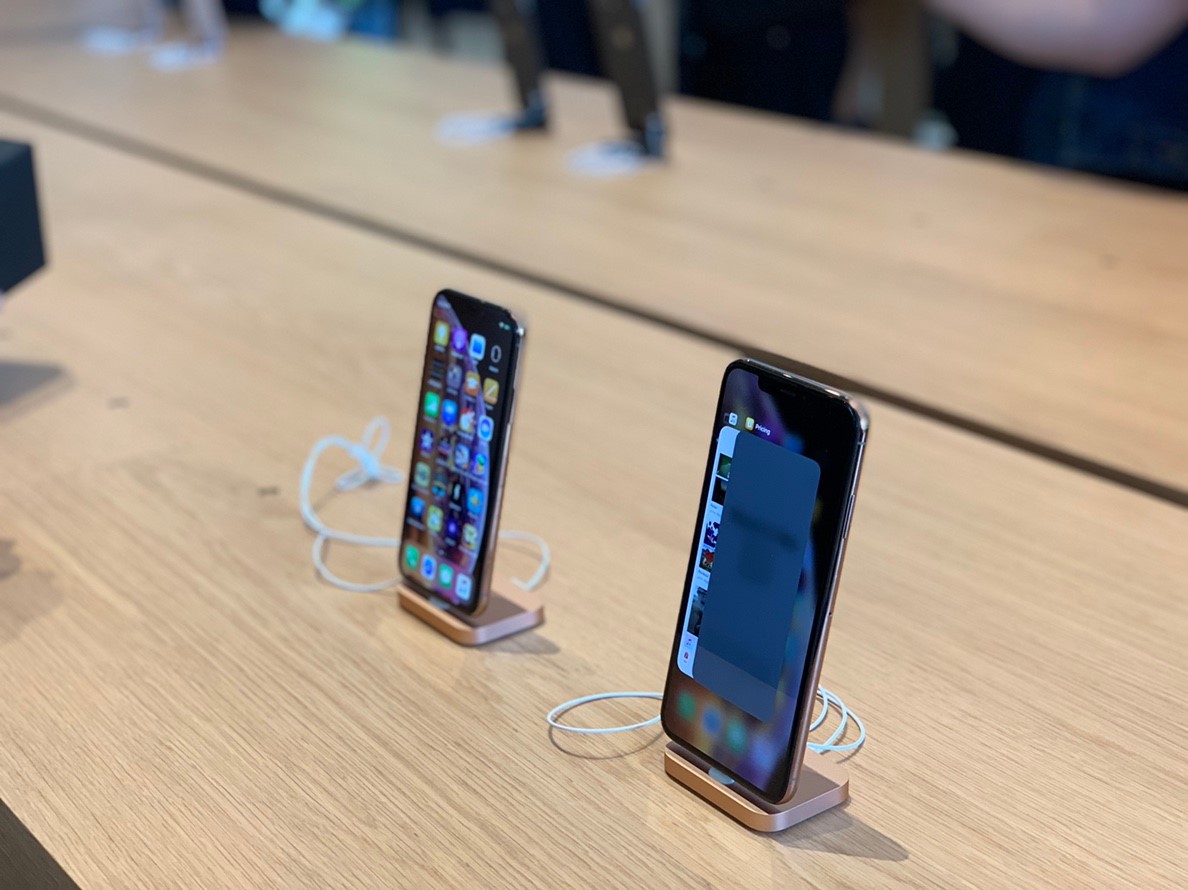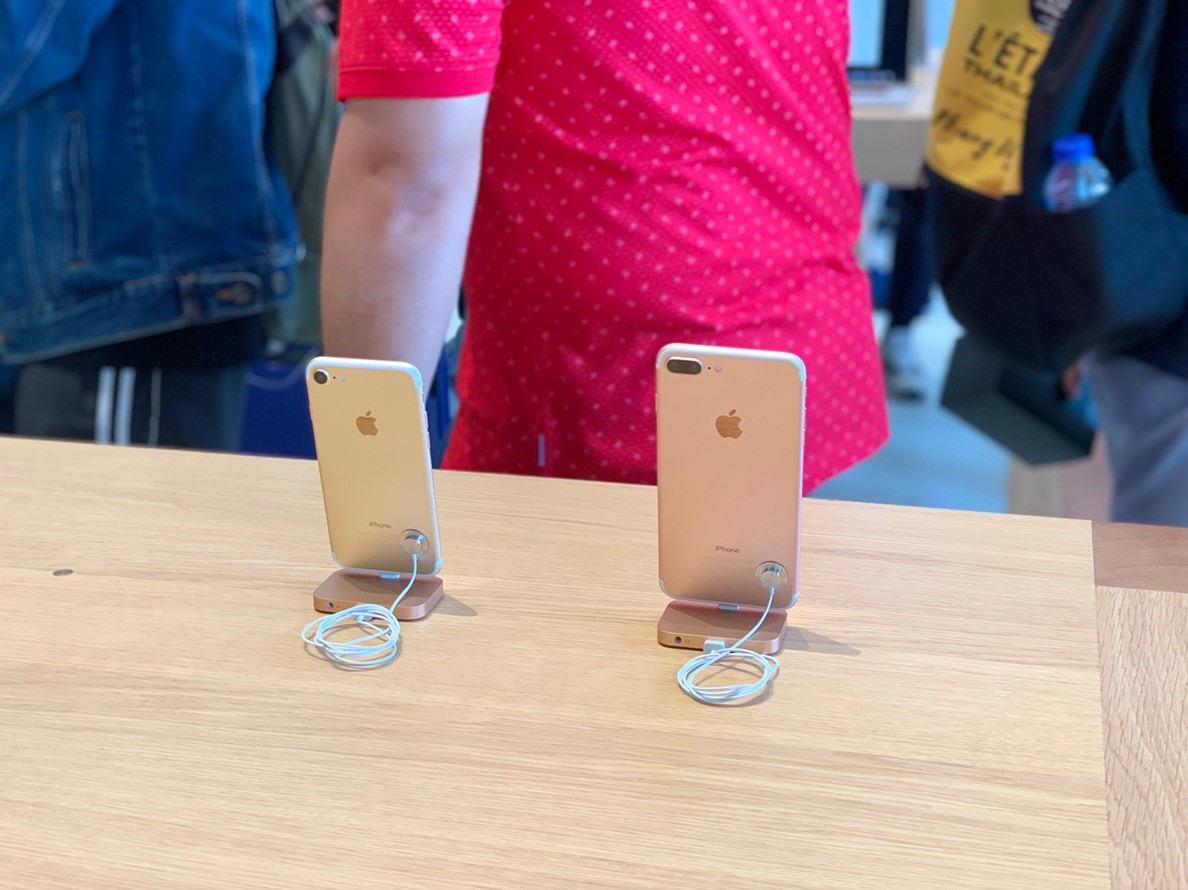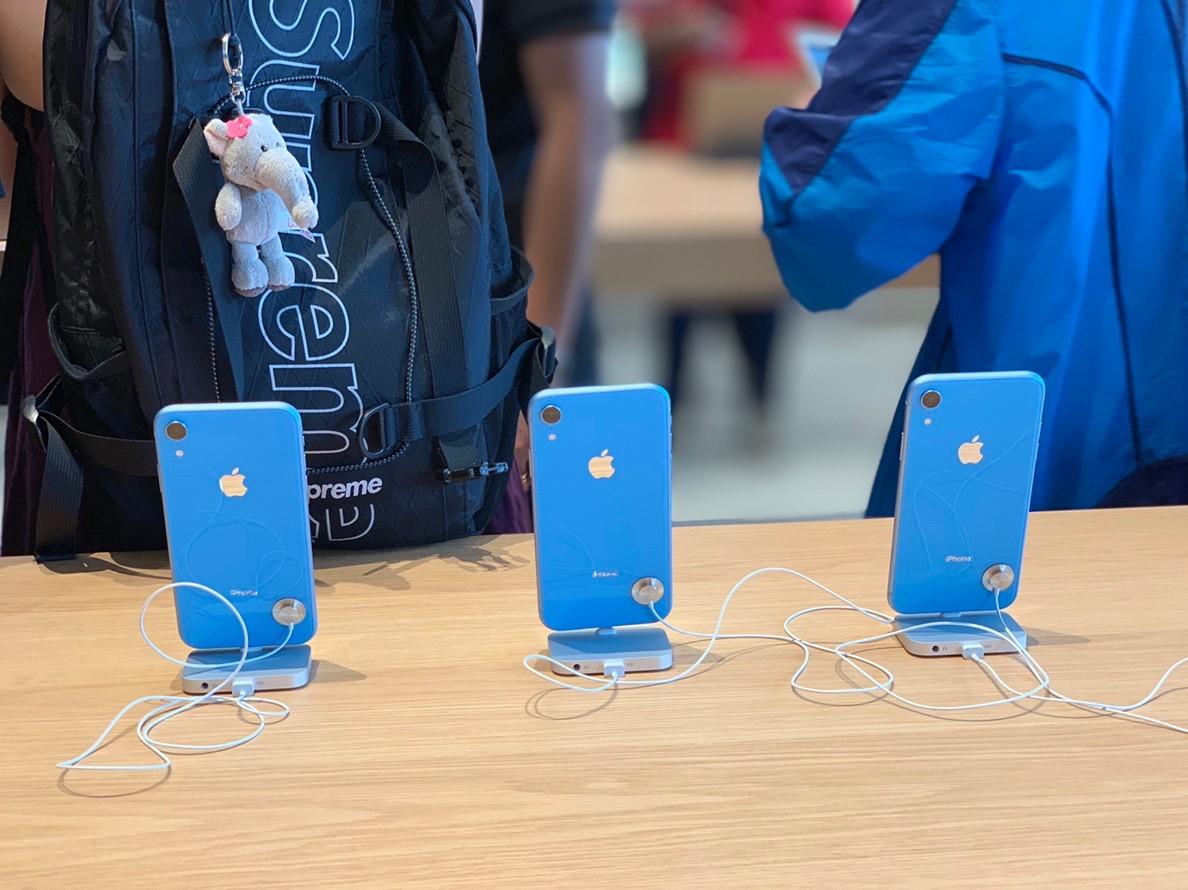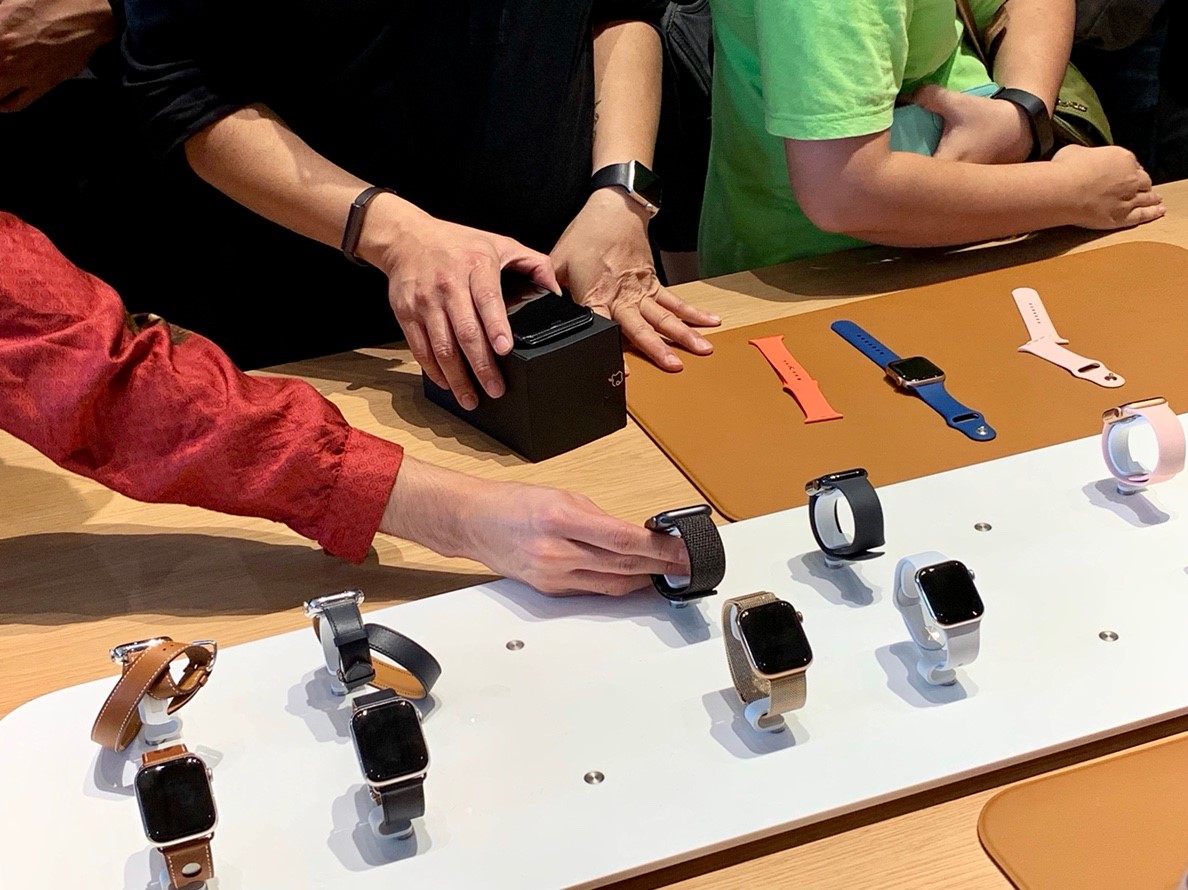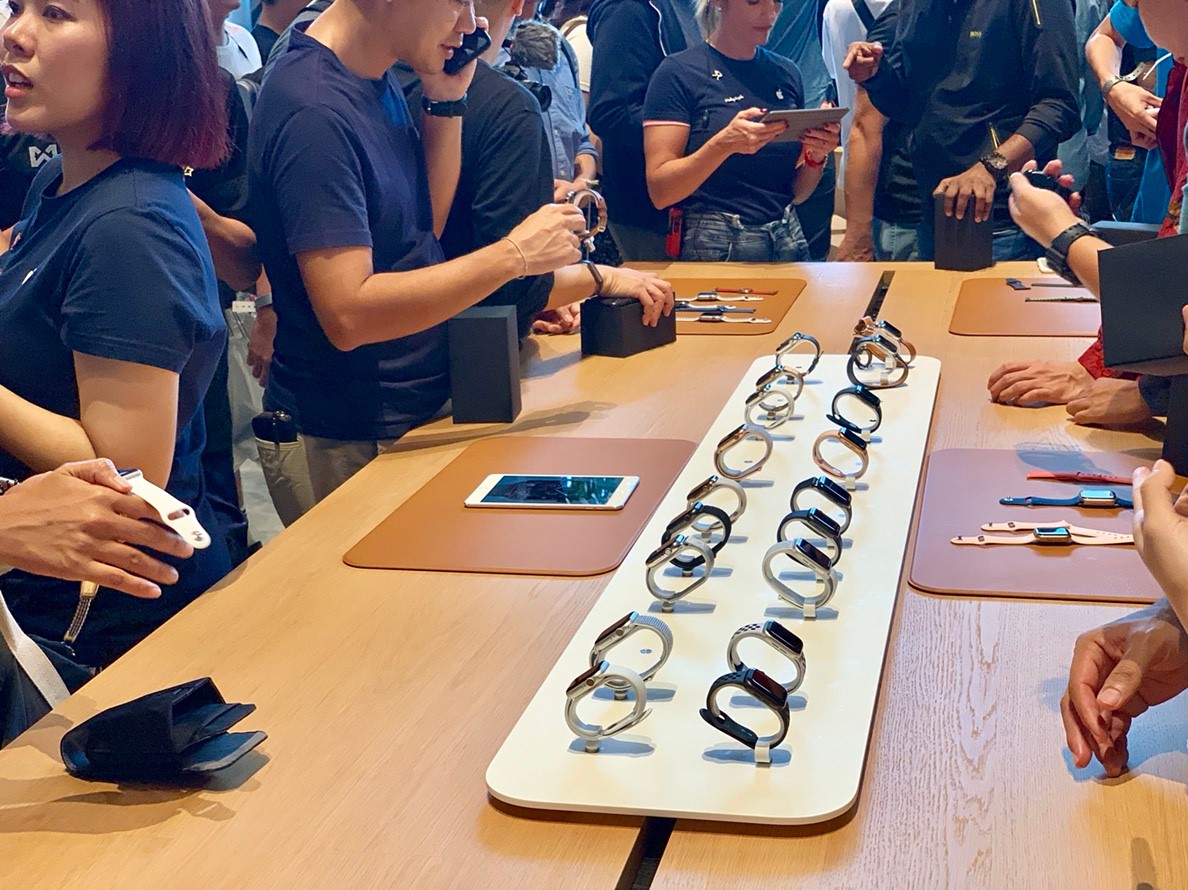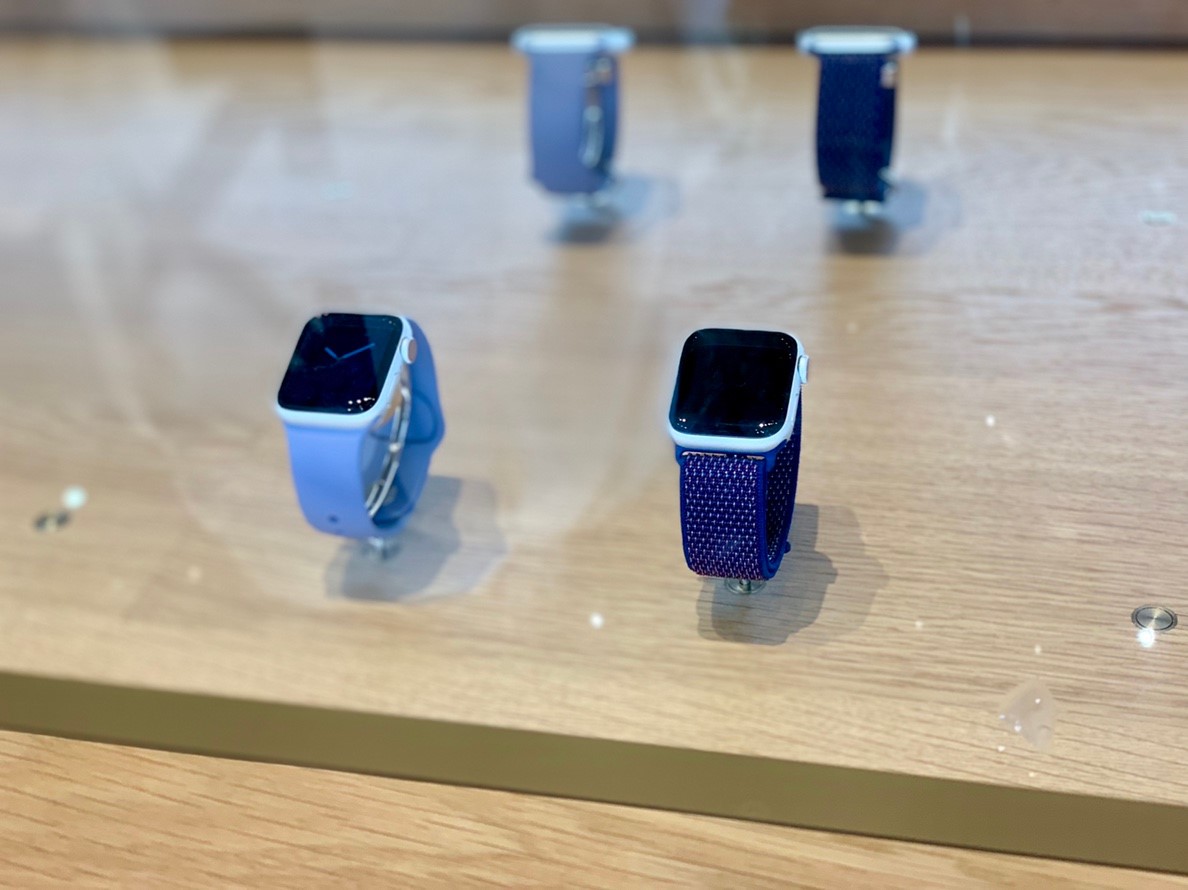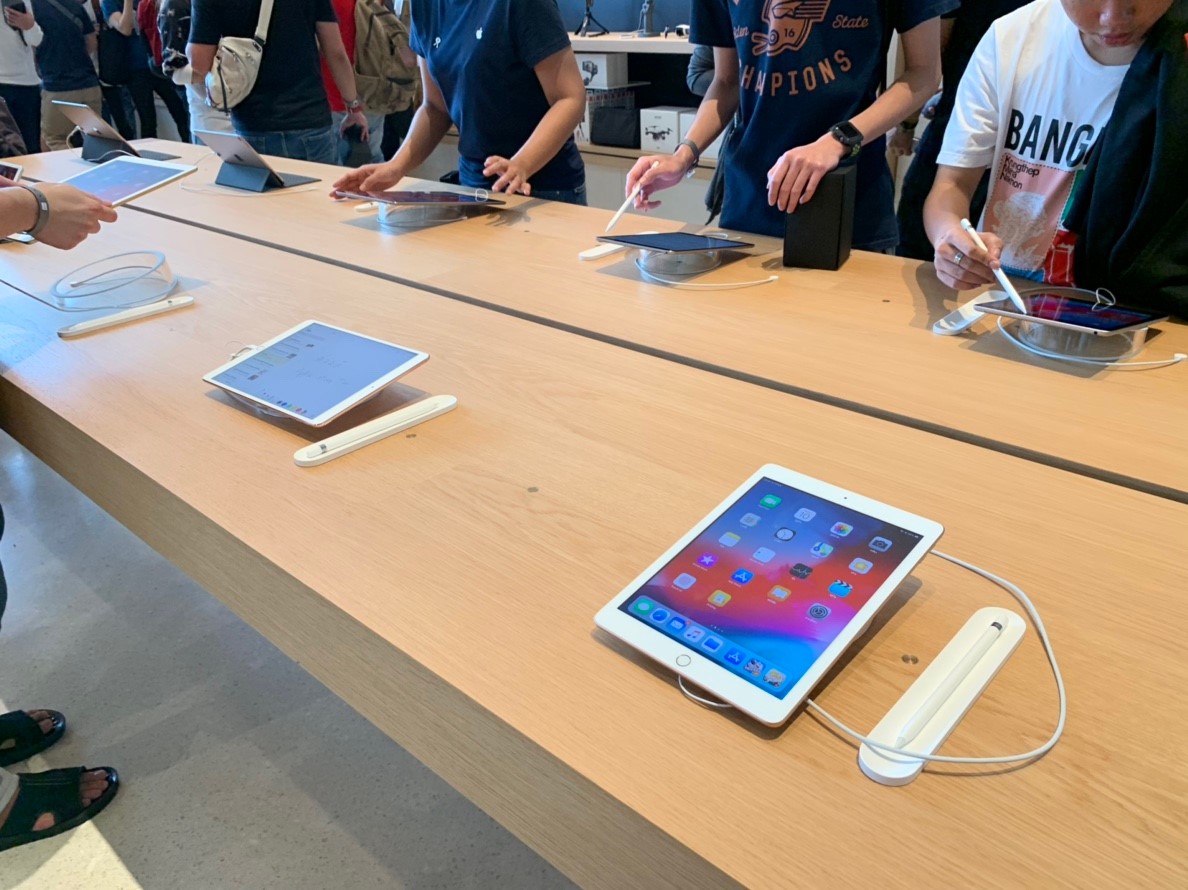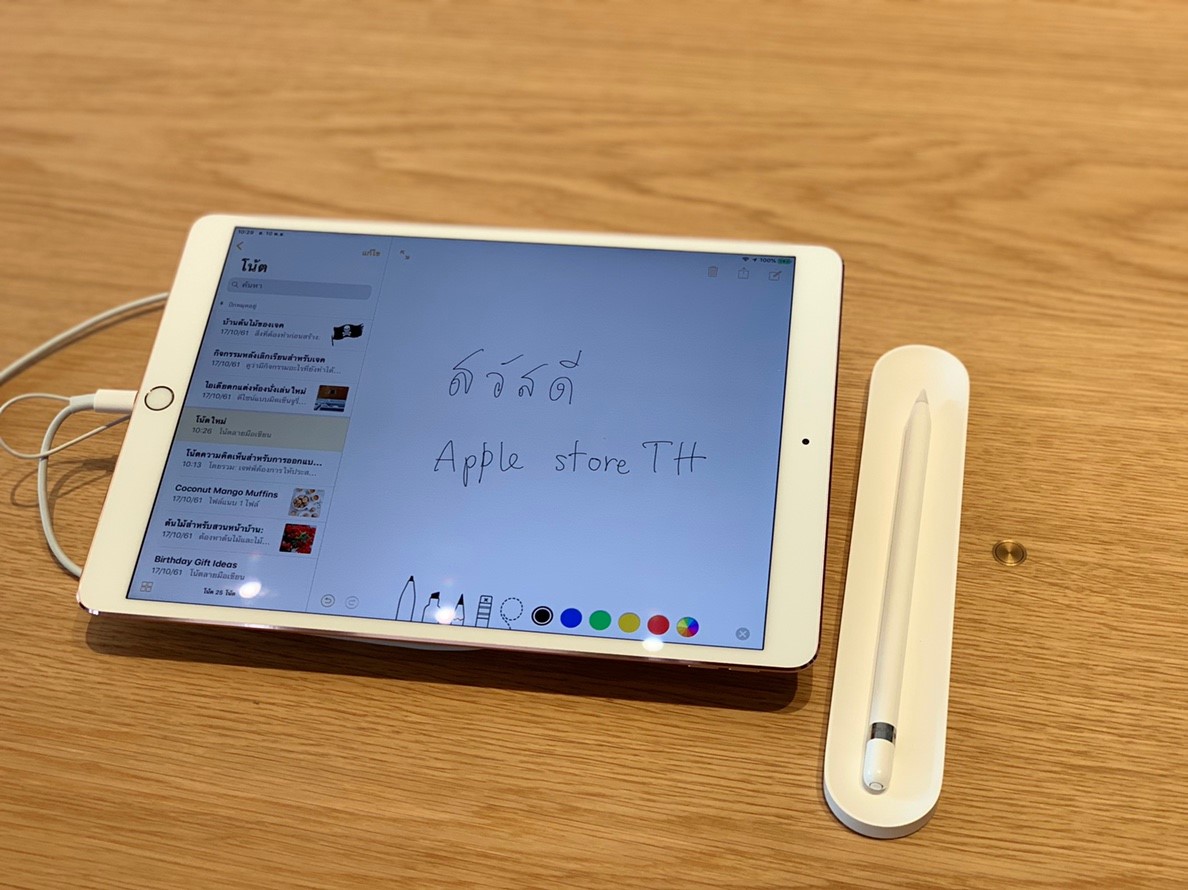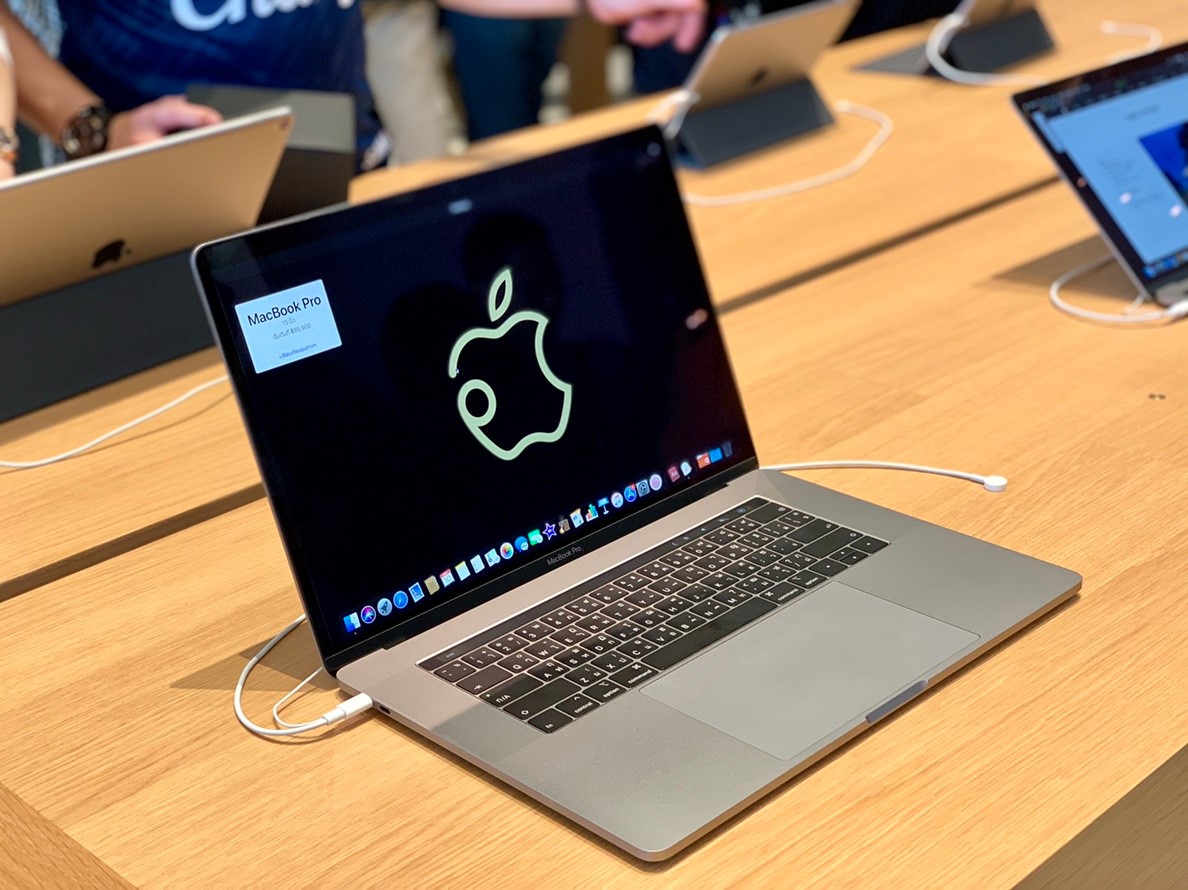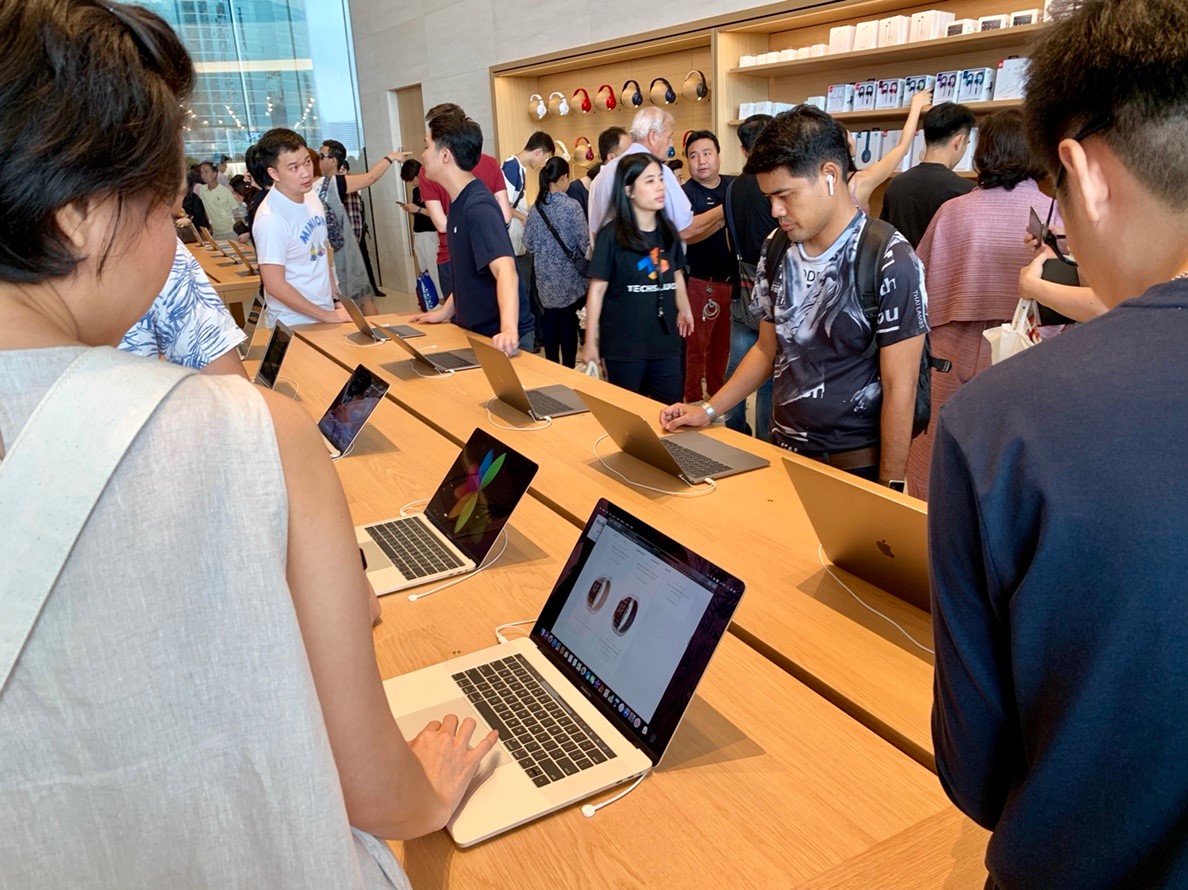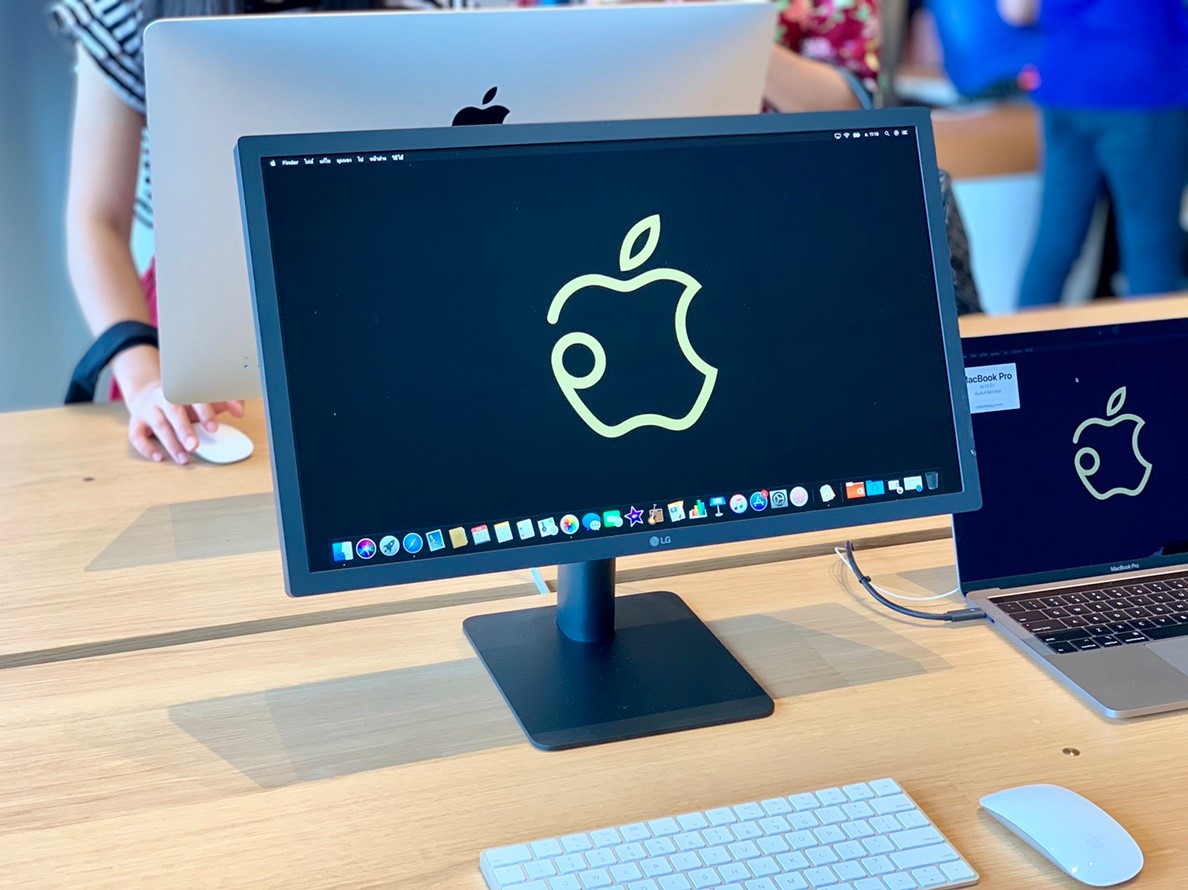 The other accessories are also full. It's like Apple fans who have a real taste of it. And do not wait to order online.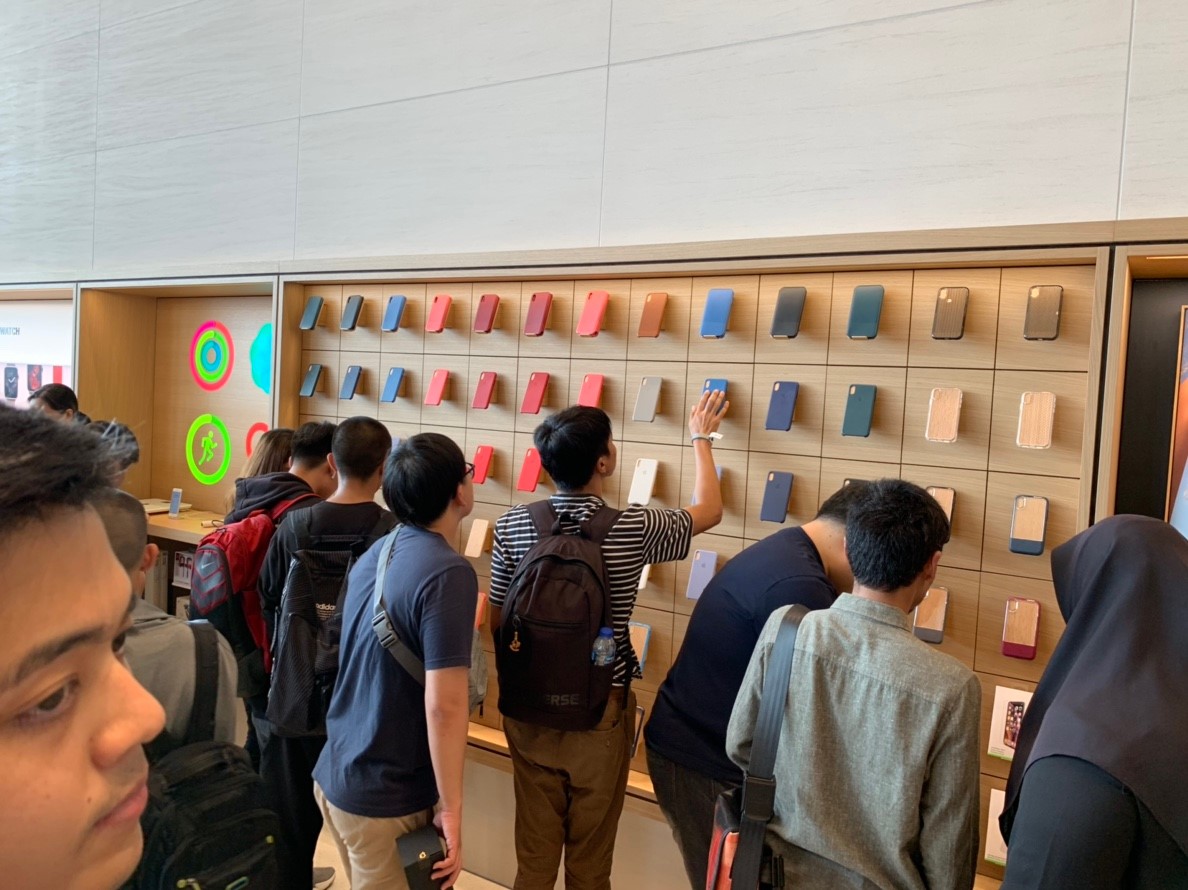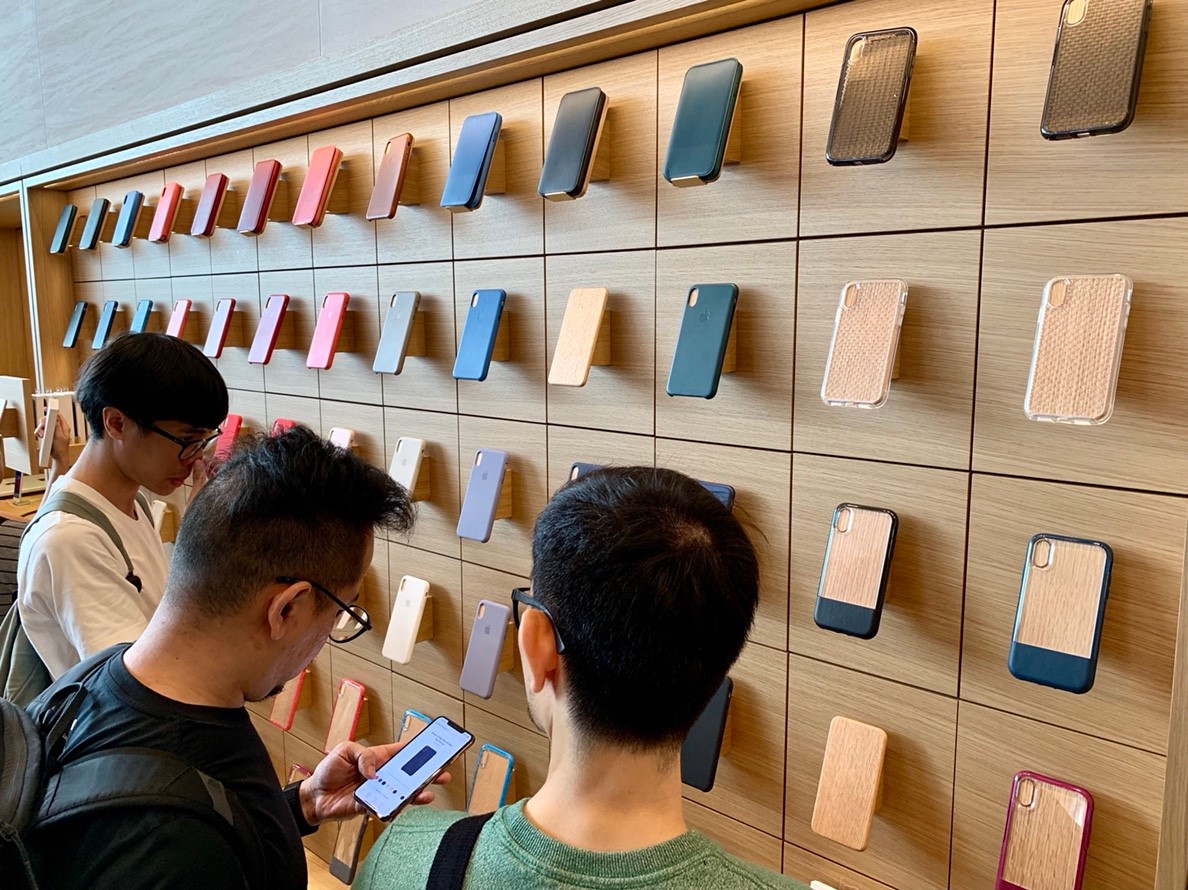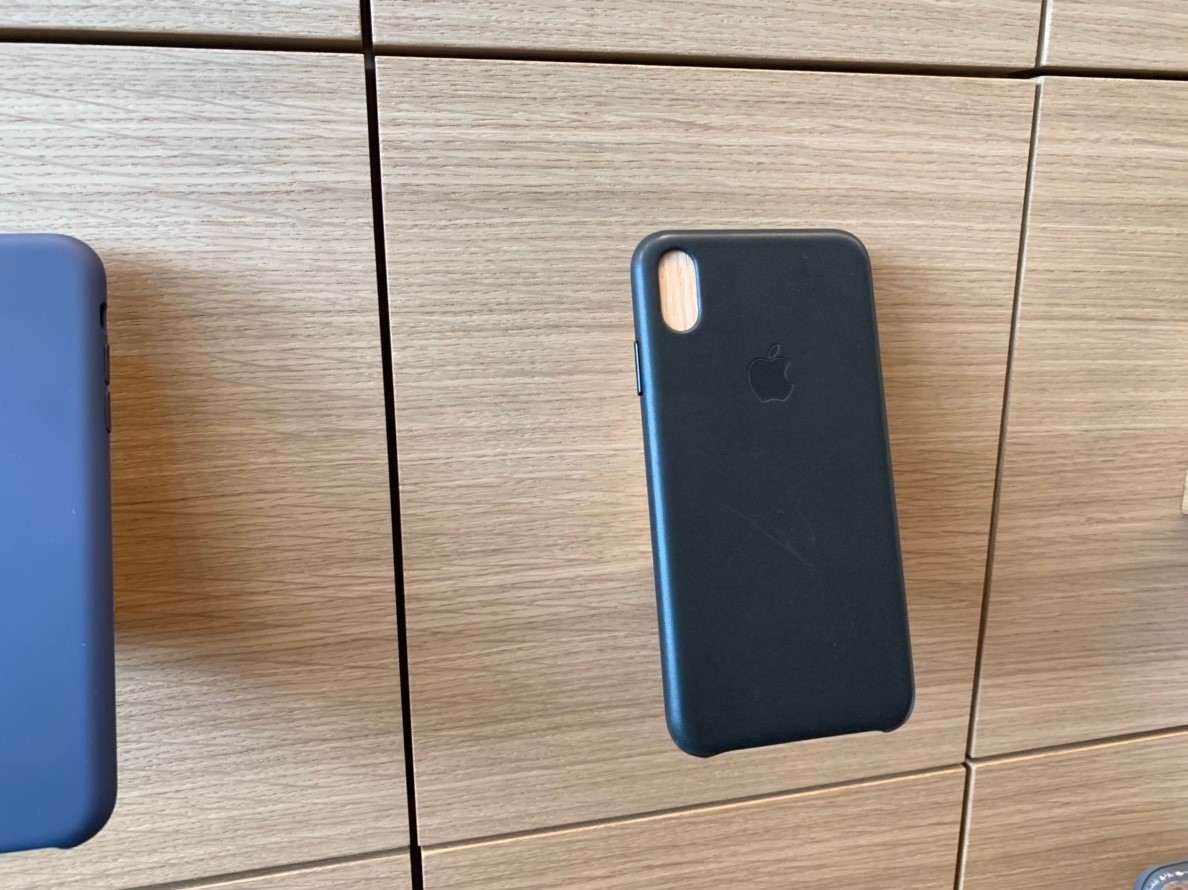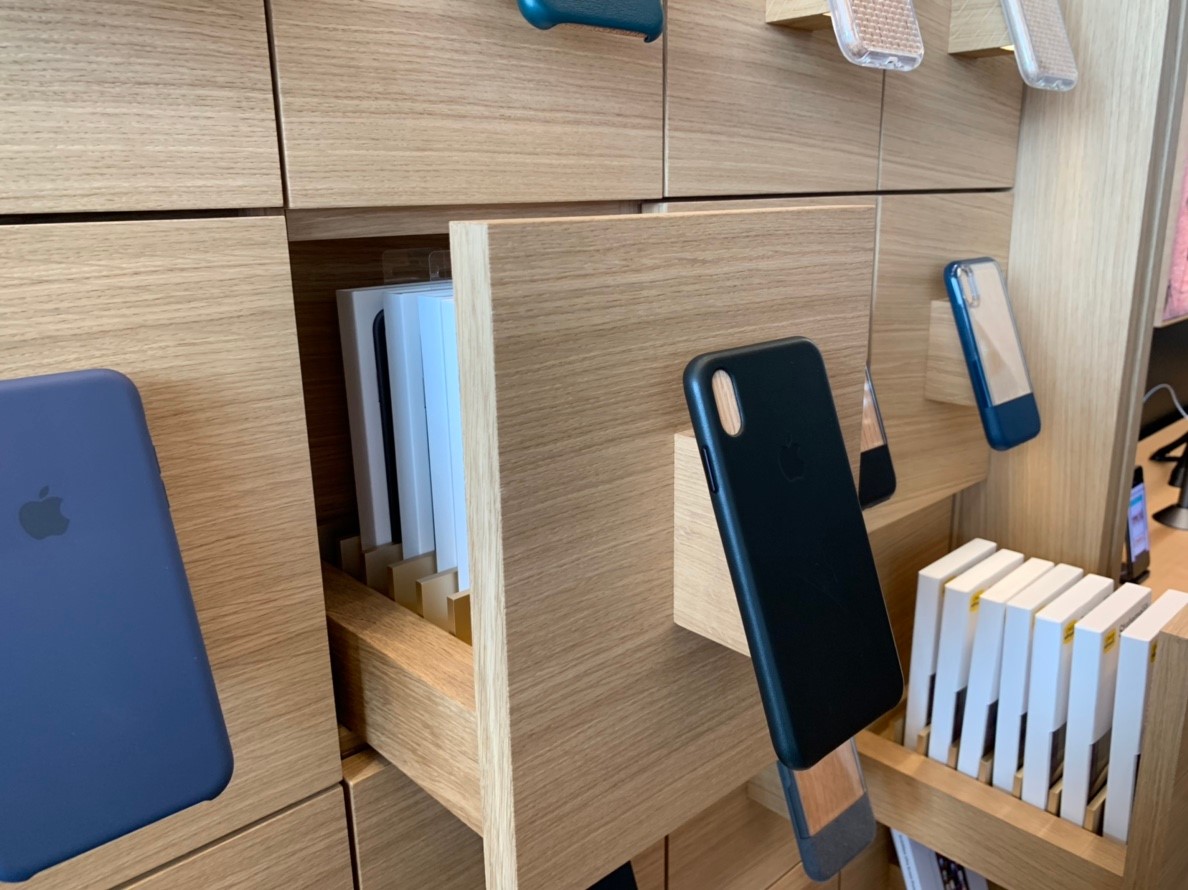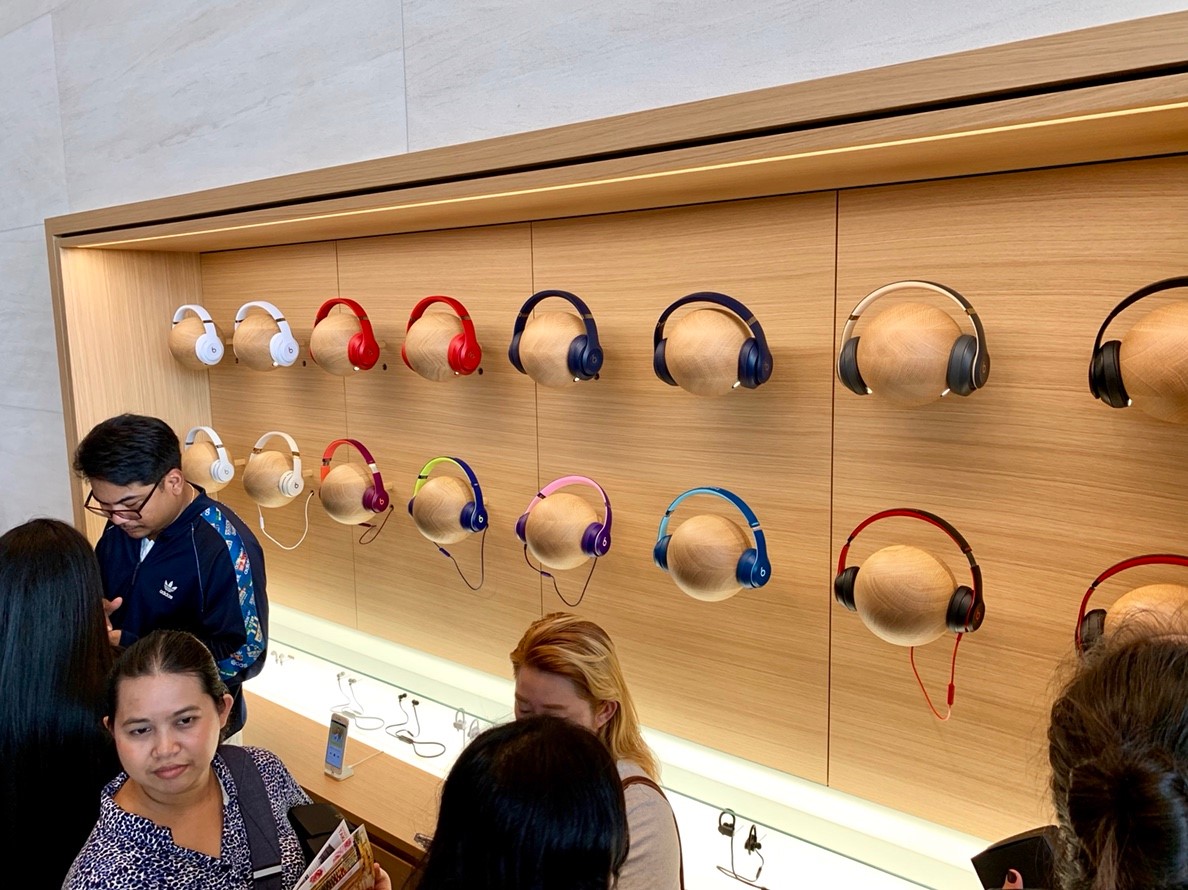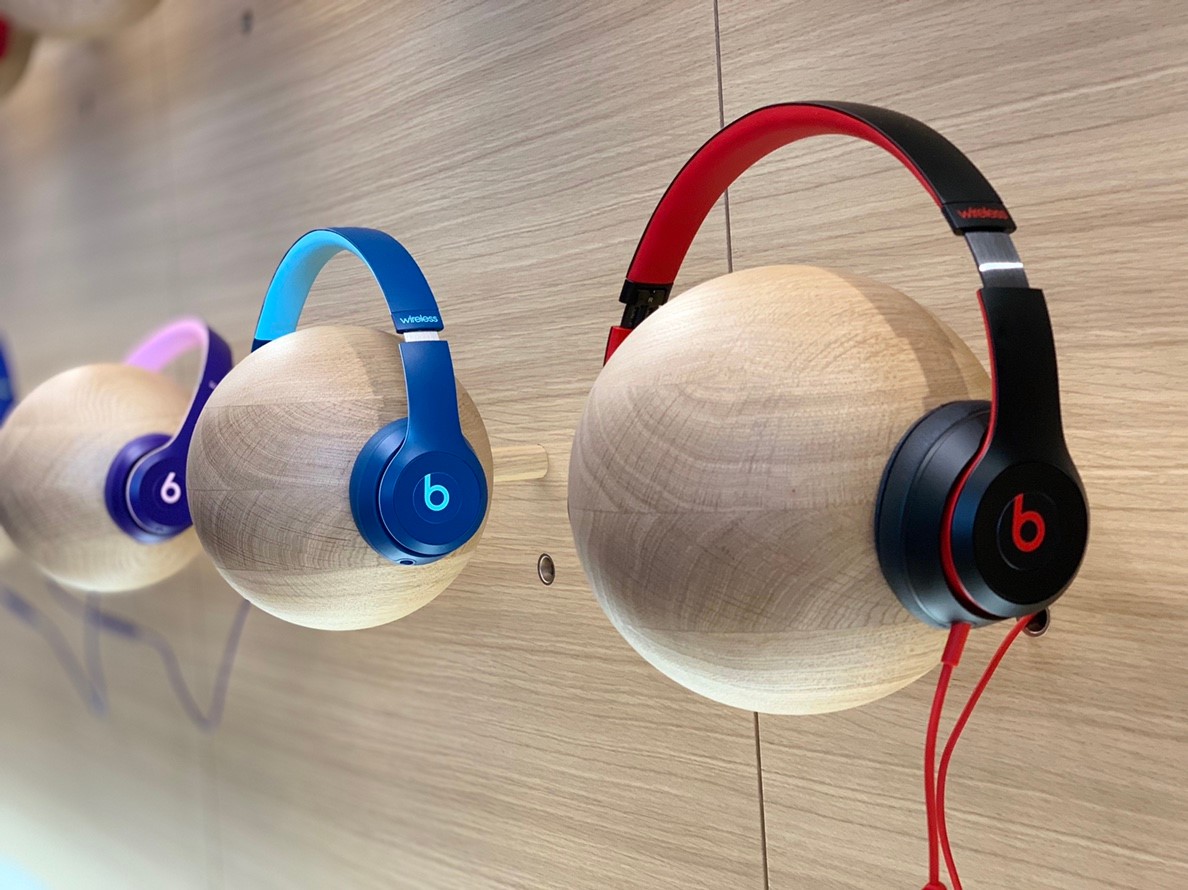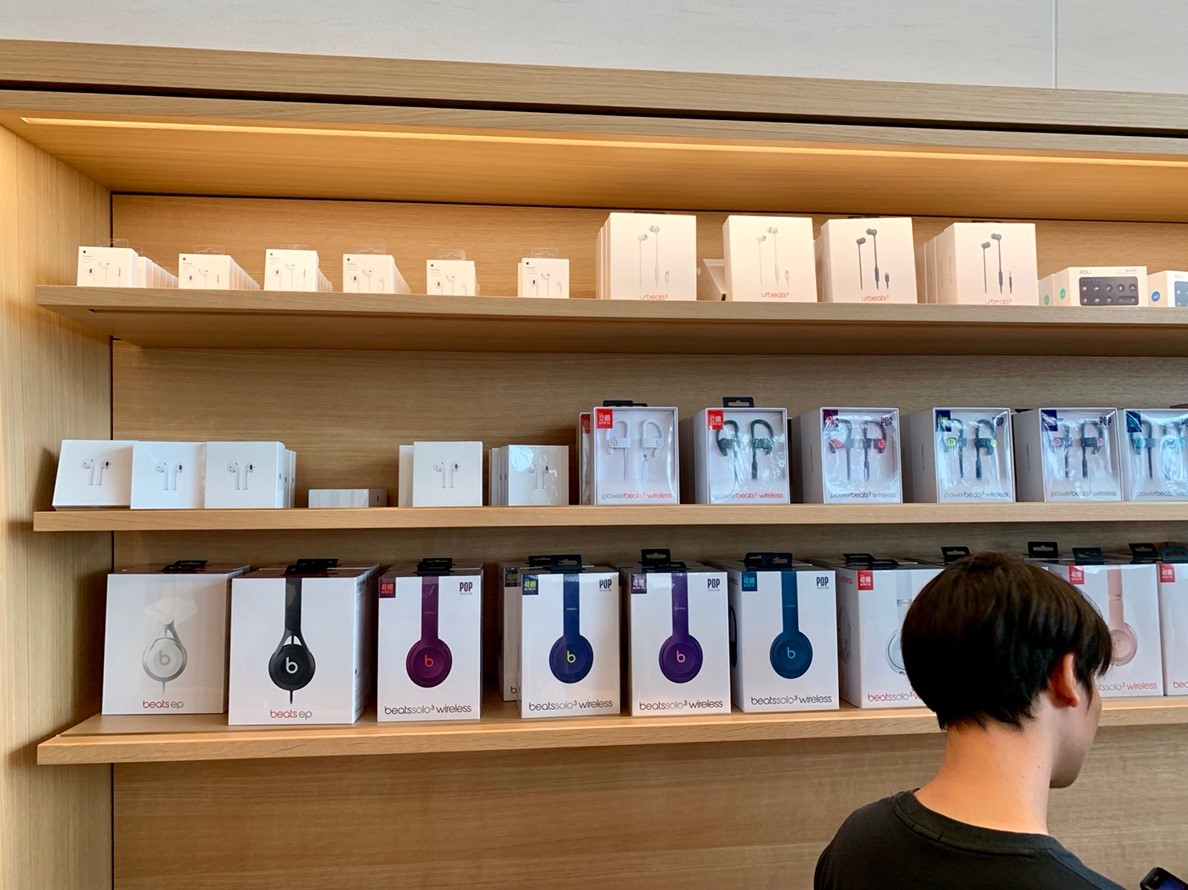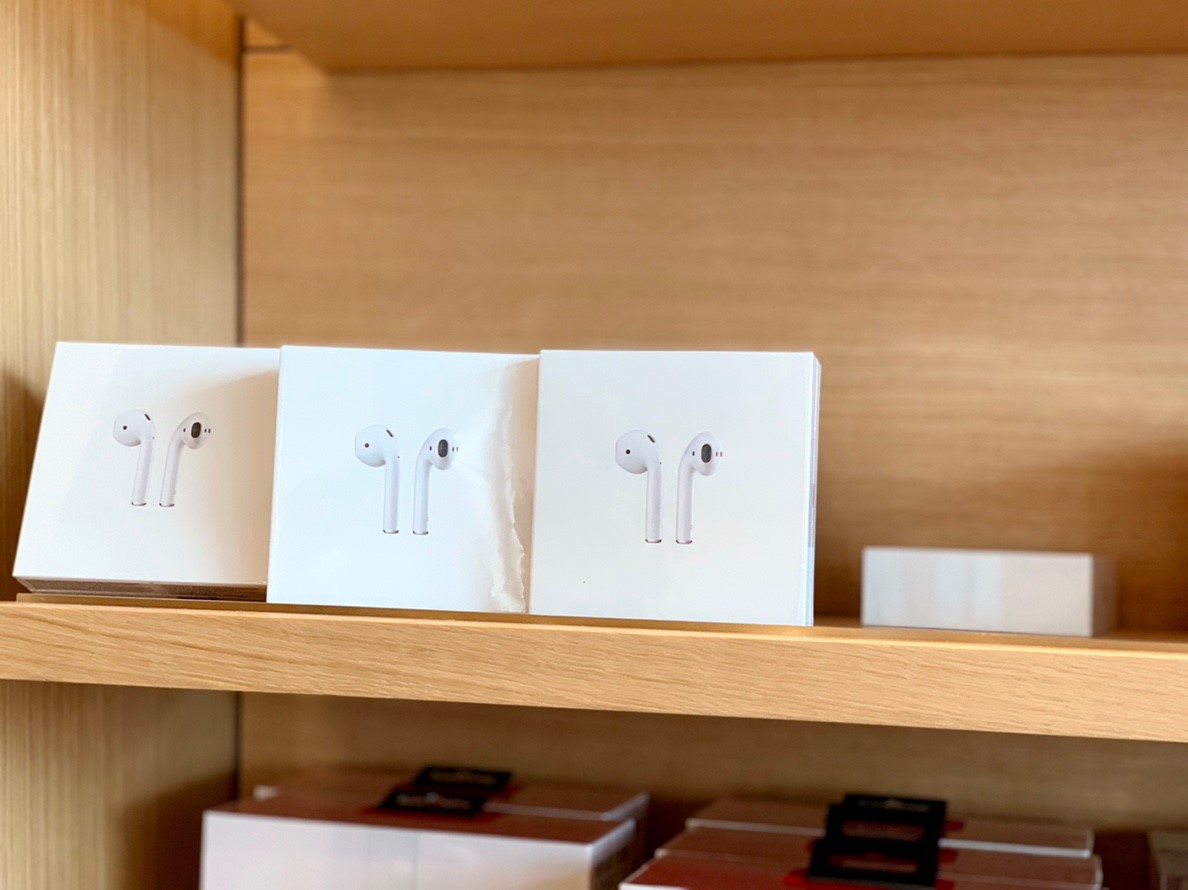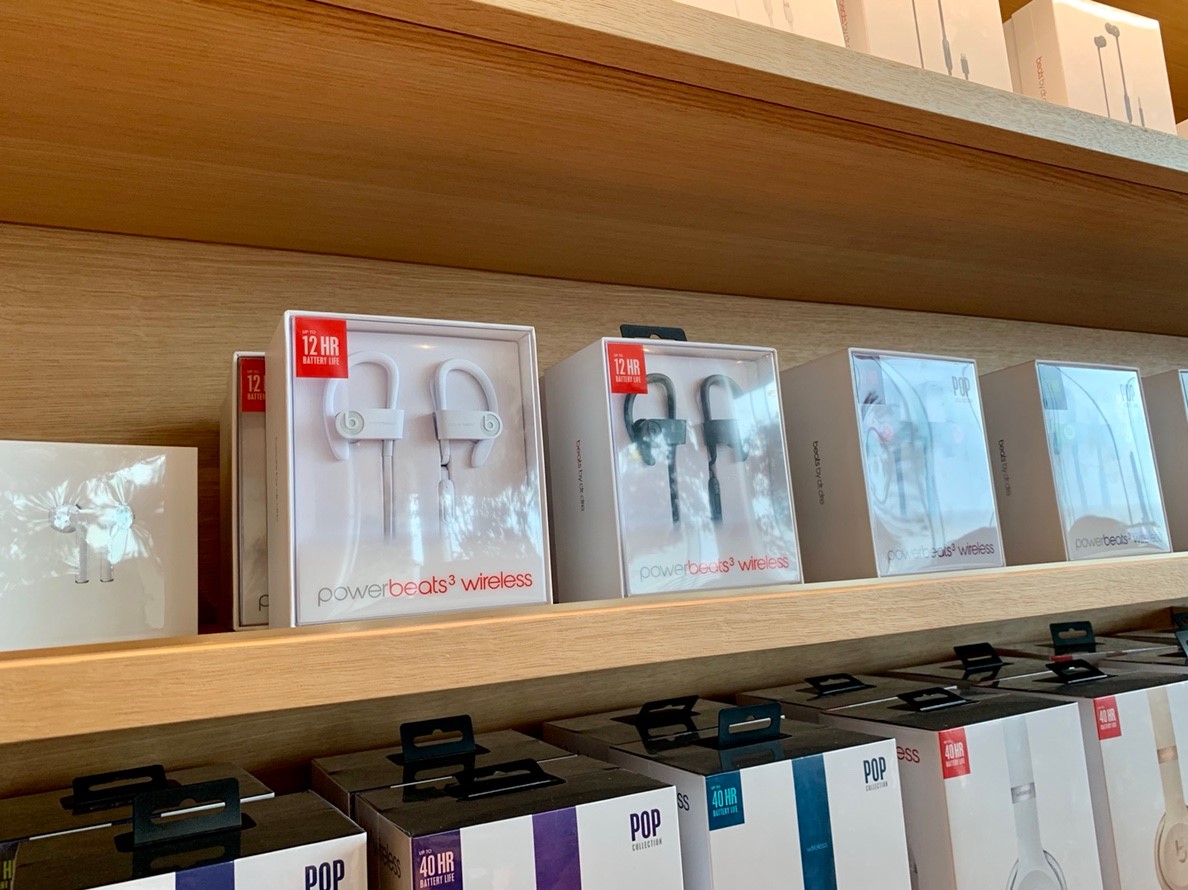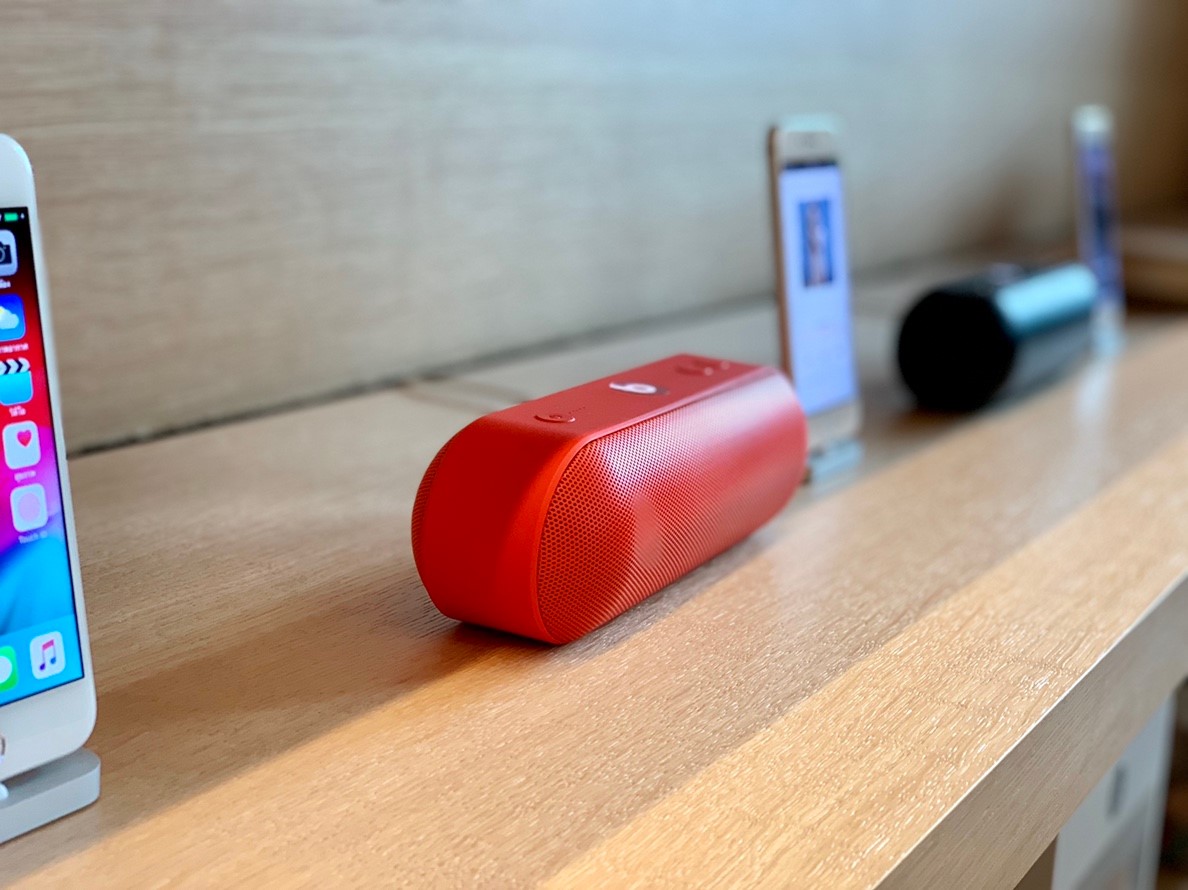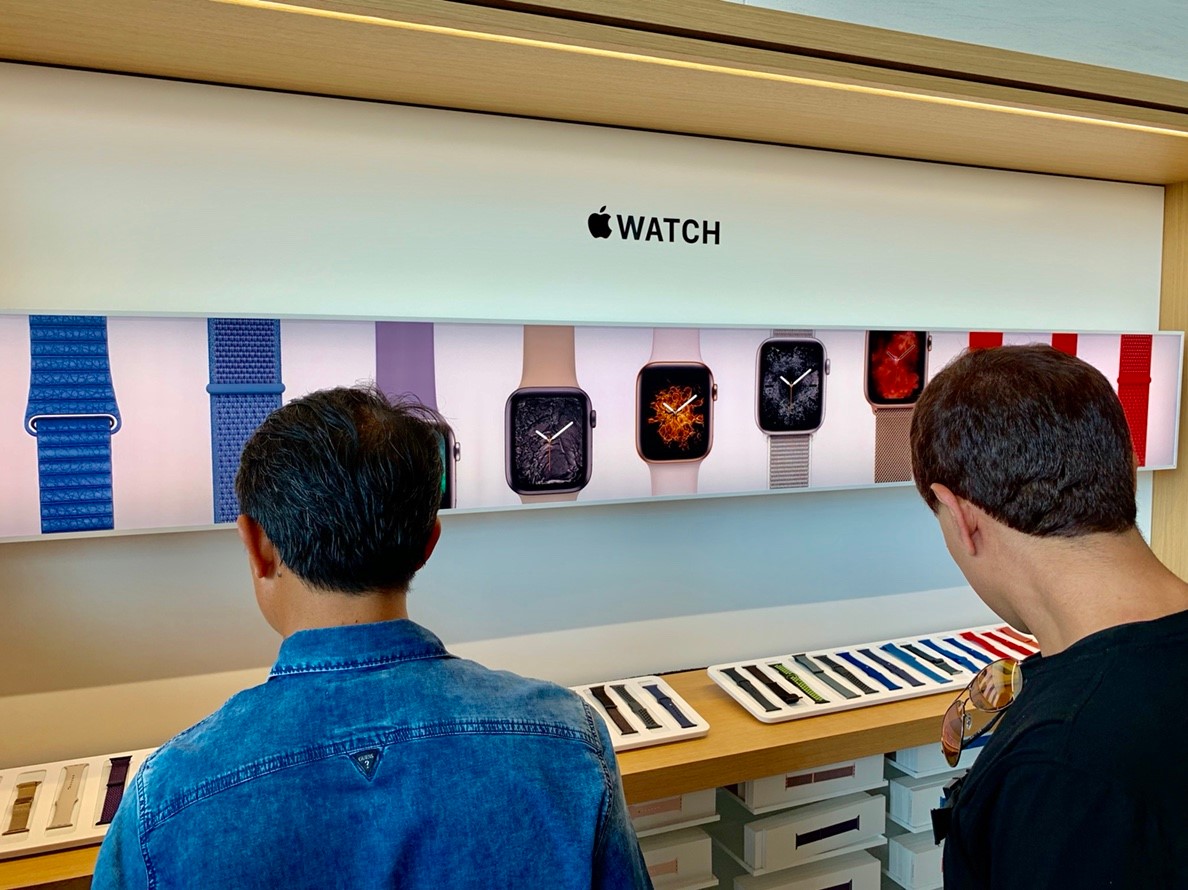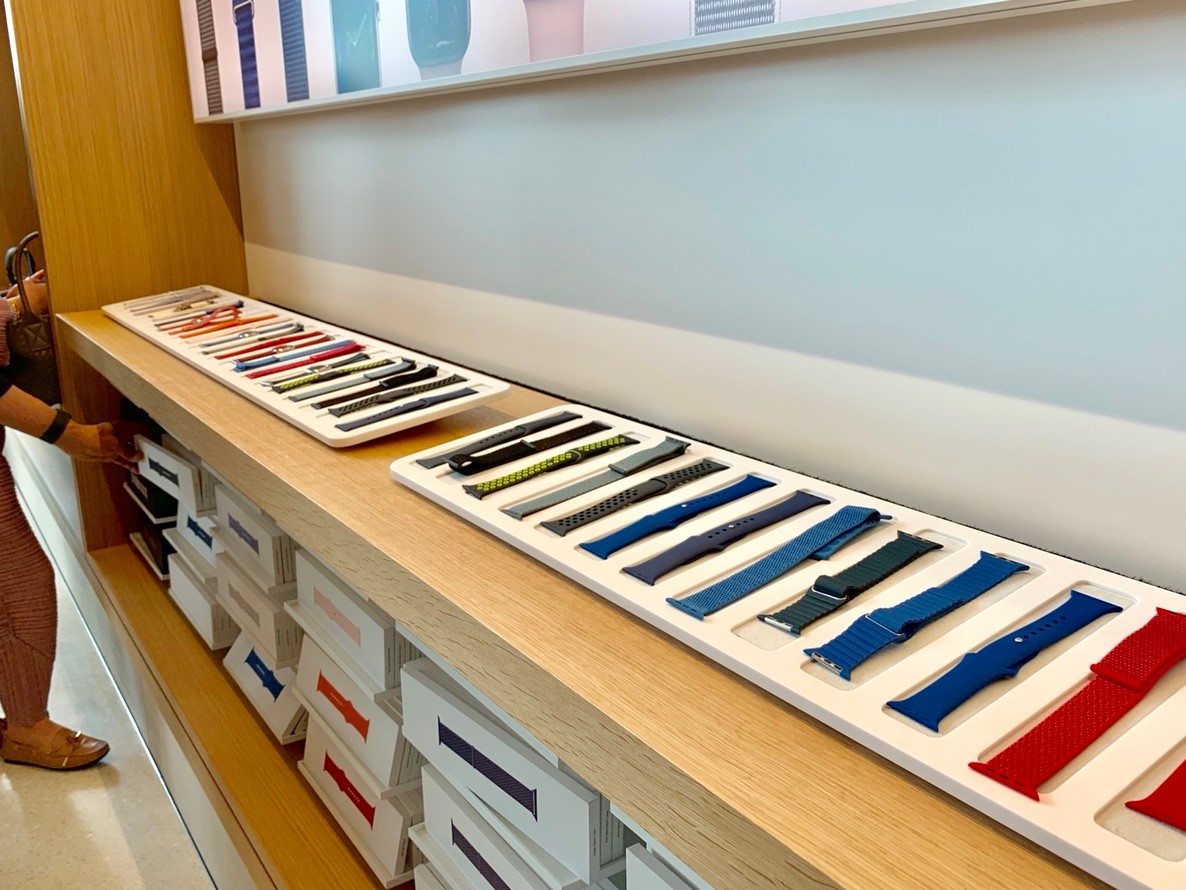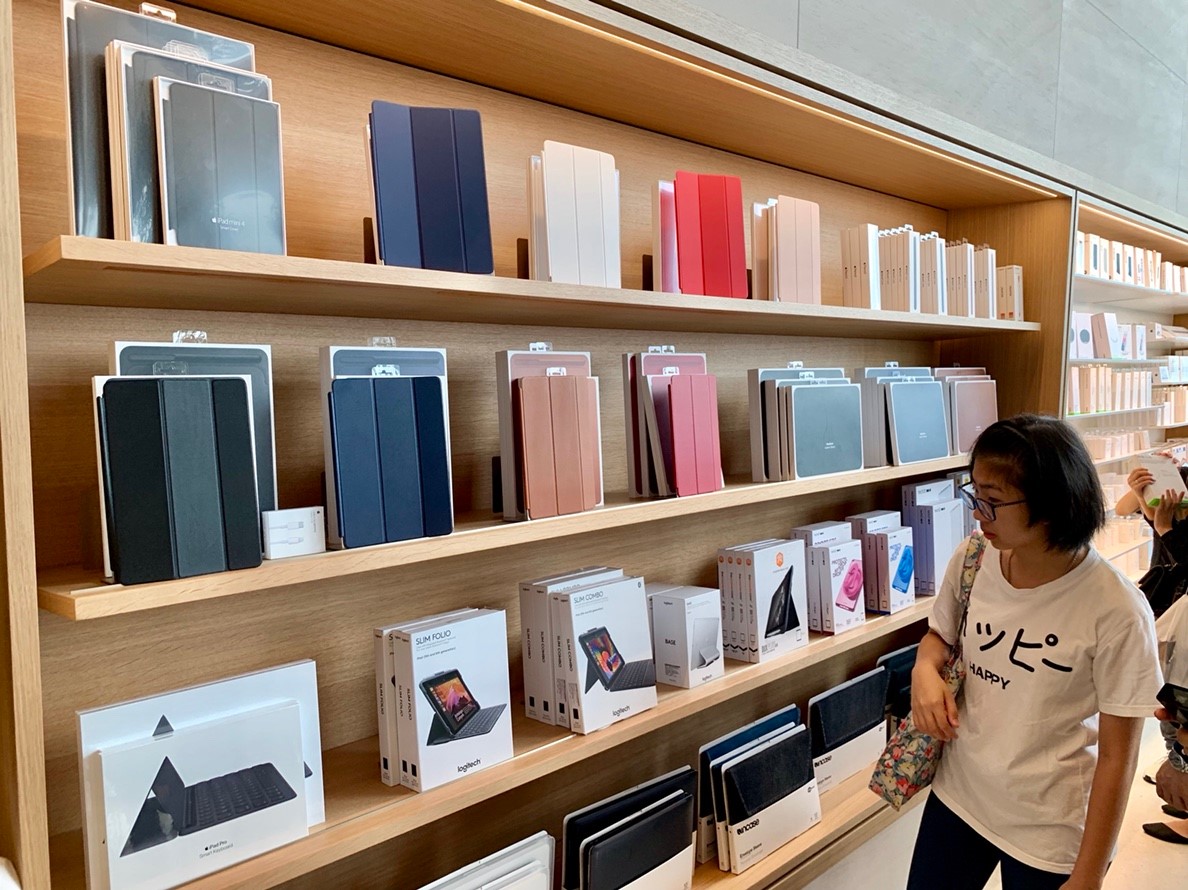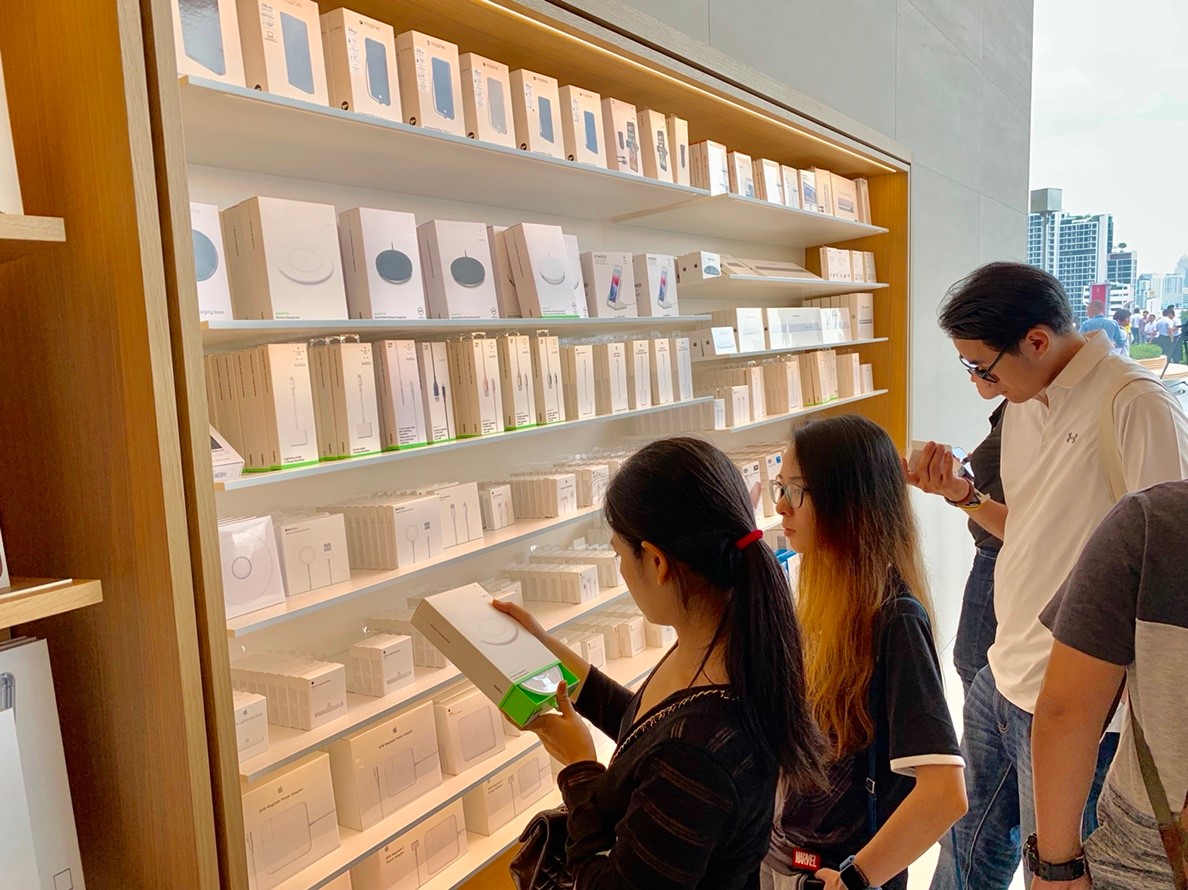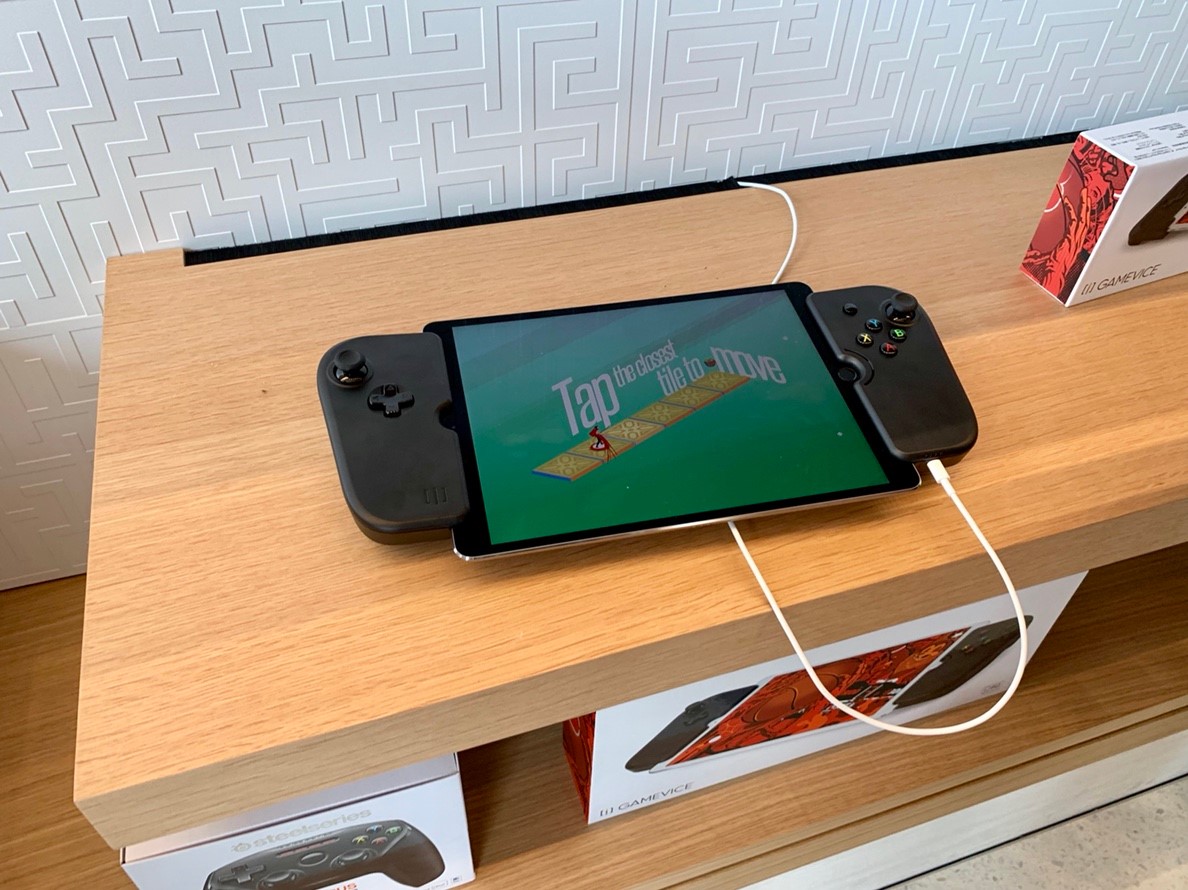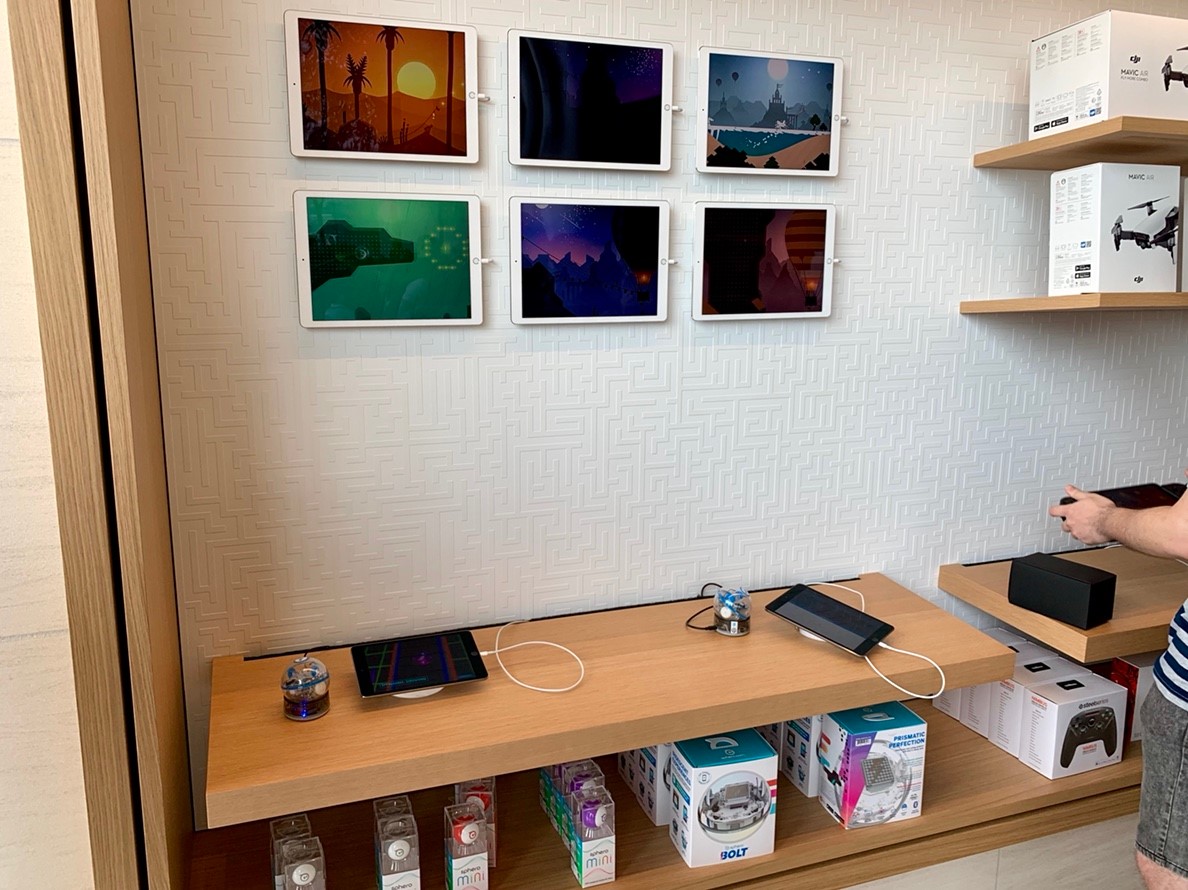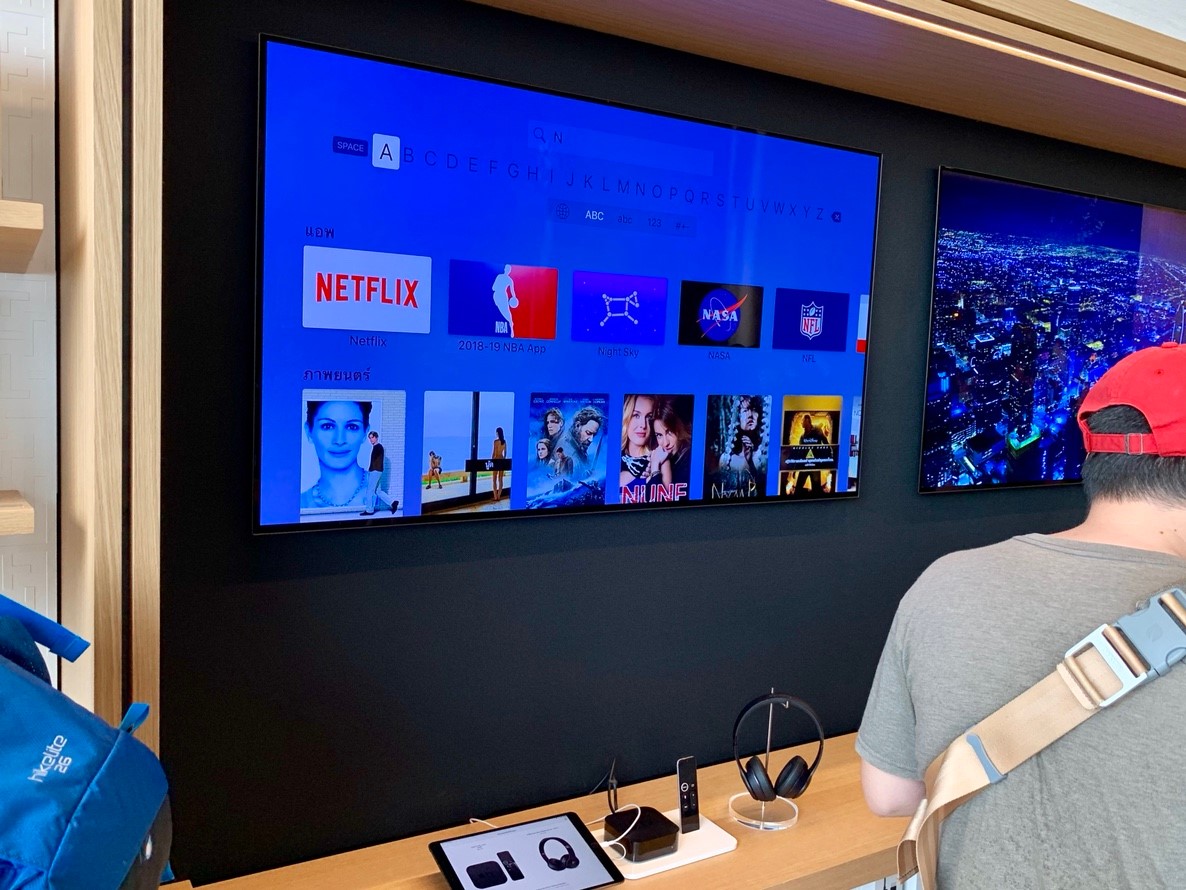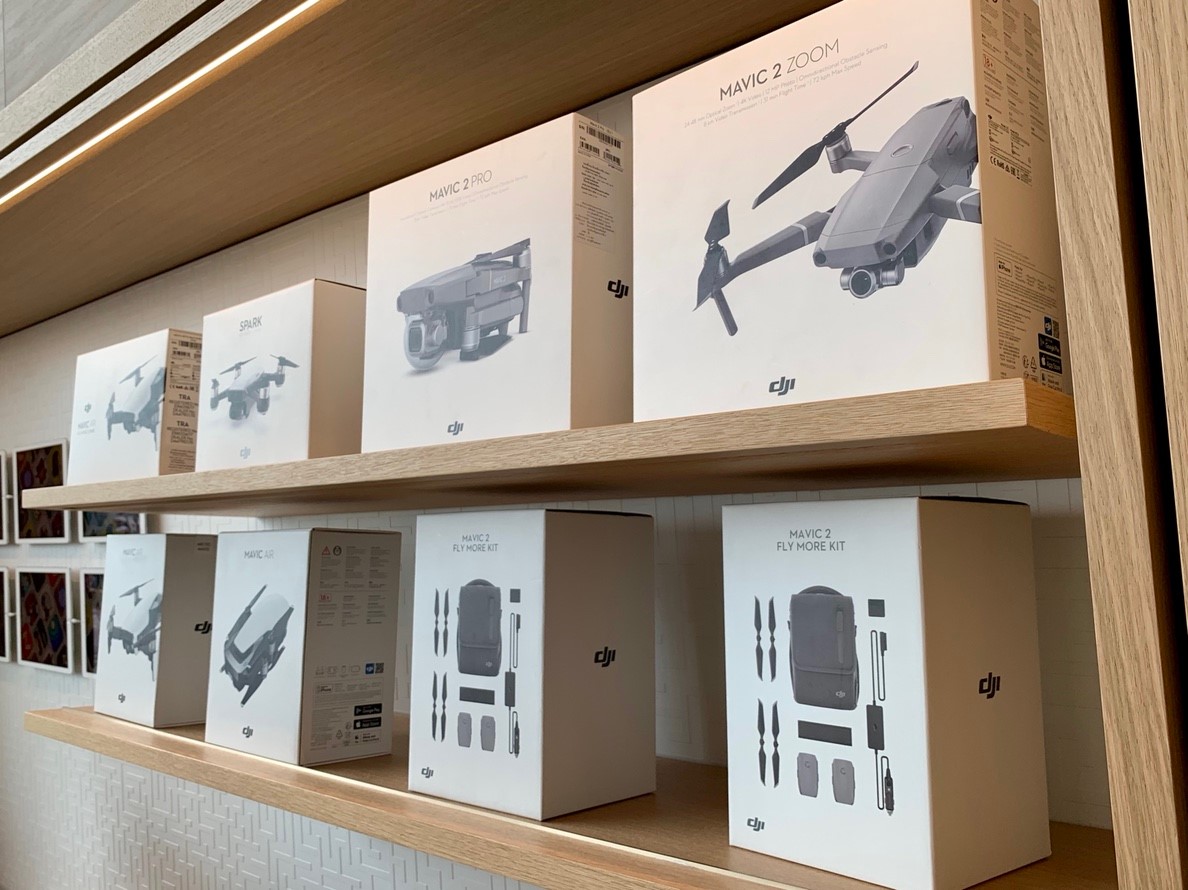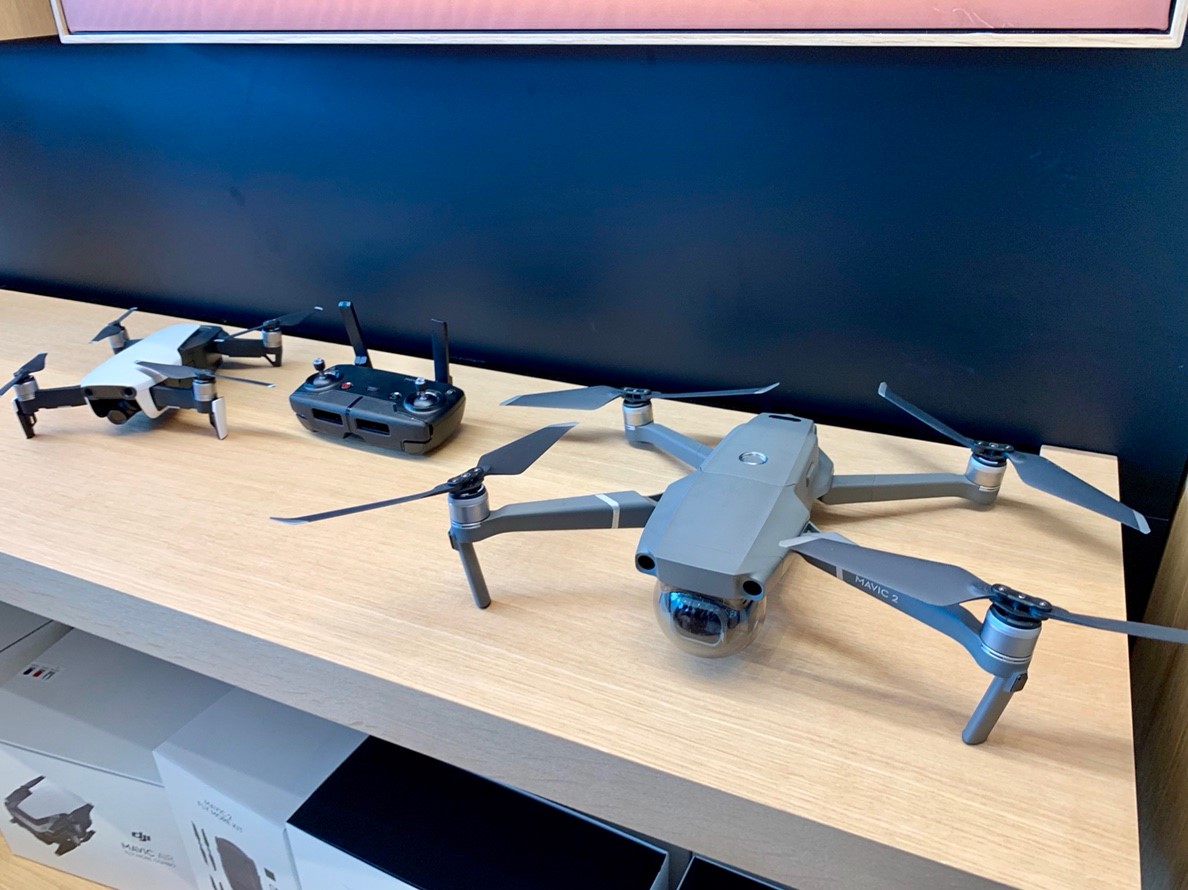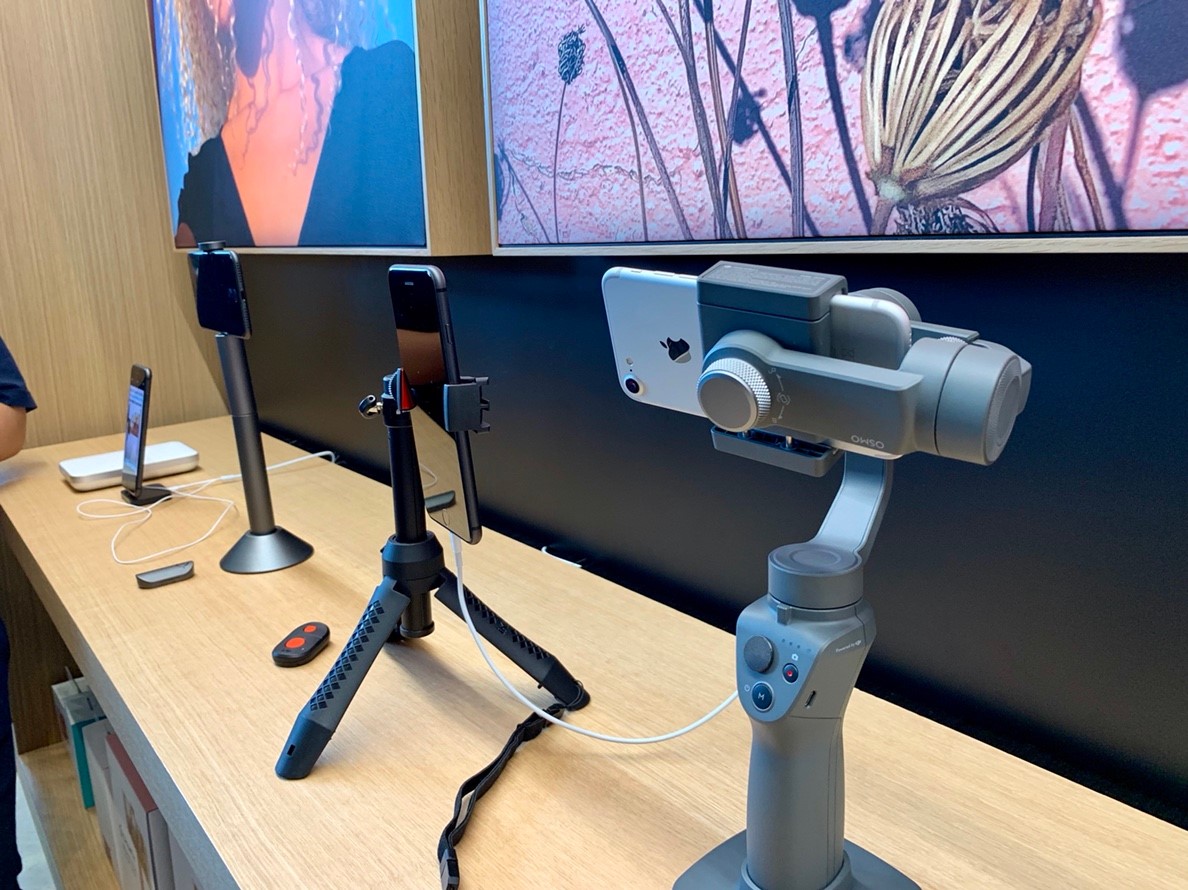 But with those who come to Apple Iconsiam today, there are many (really, truly stumble across all areas of the store), so the staff serve customers sometimes. But I still appreciate the willingness, patience, enthusiasm, and consistency of all Apple Iconsiam employees.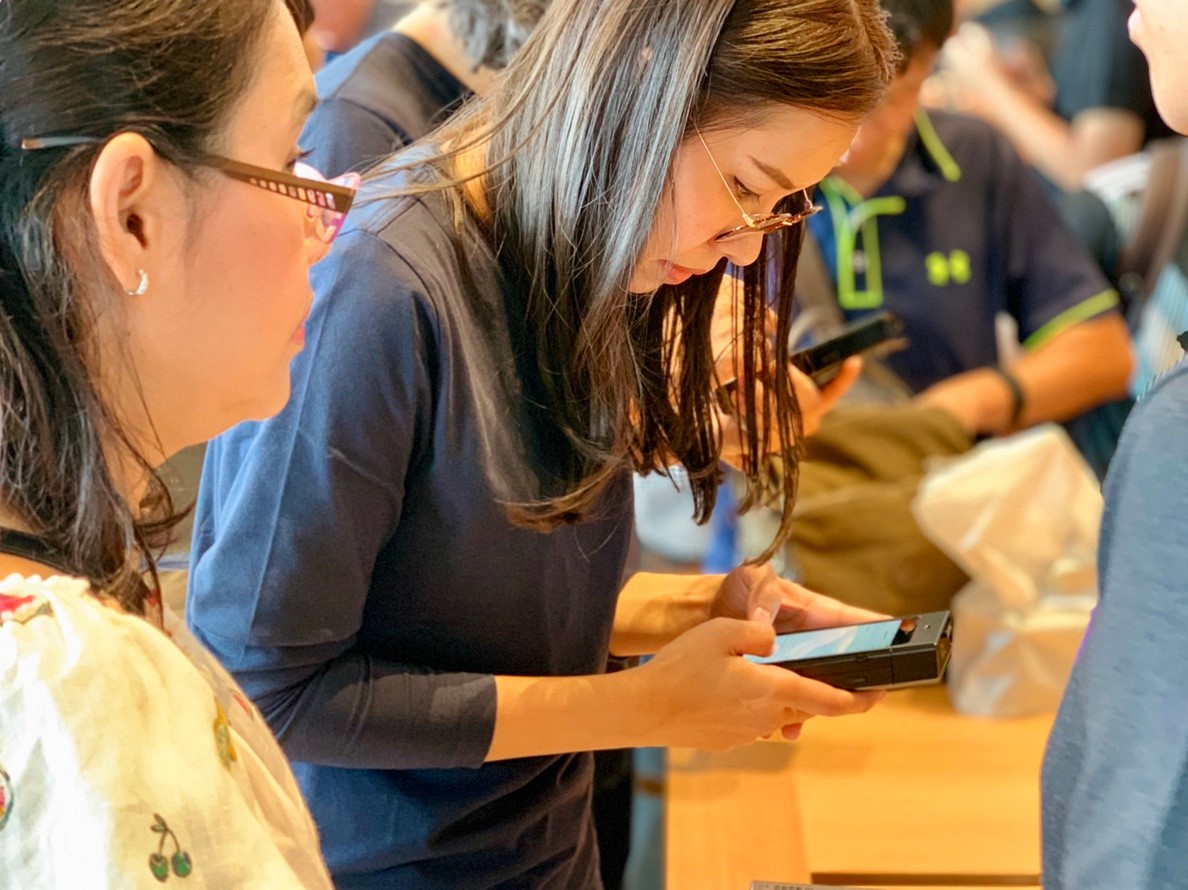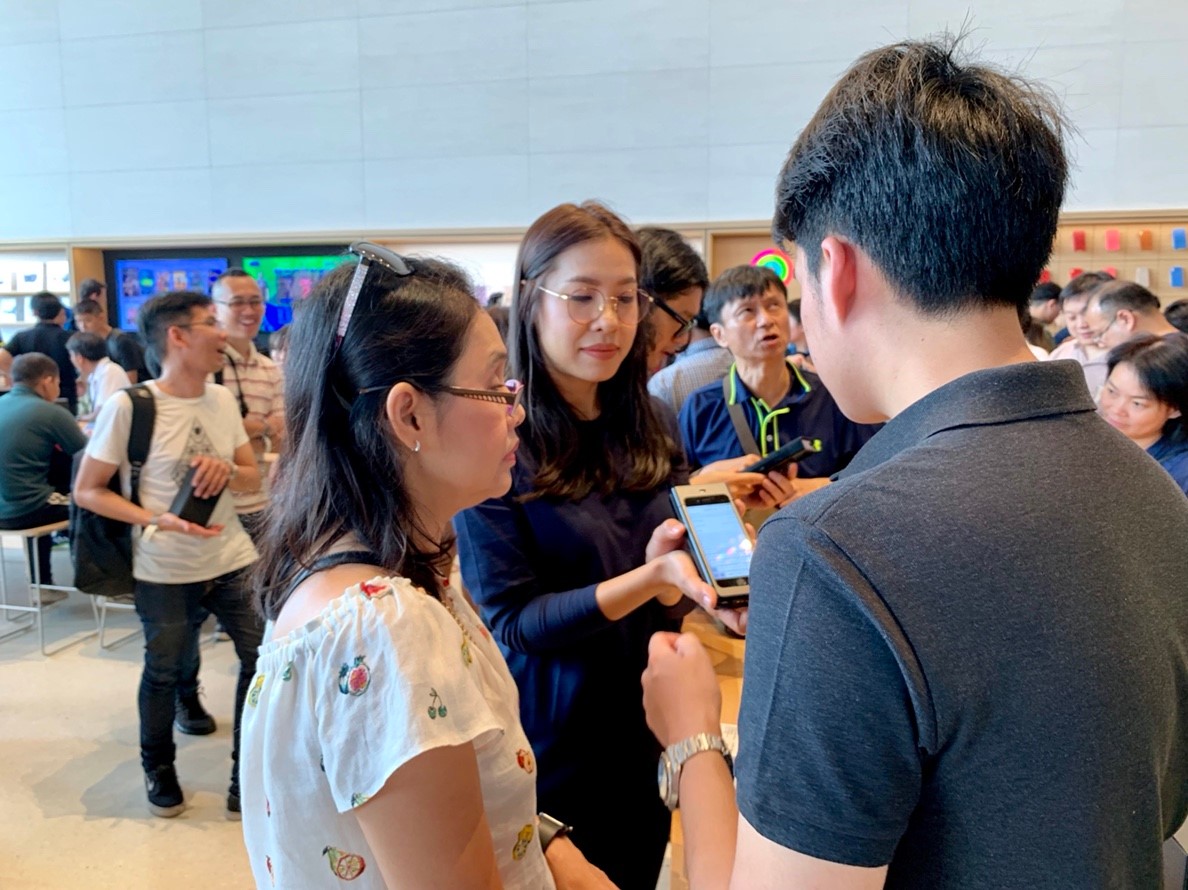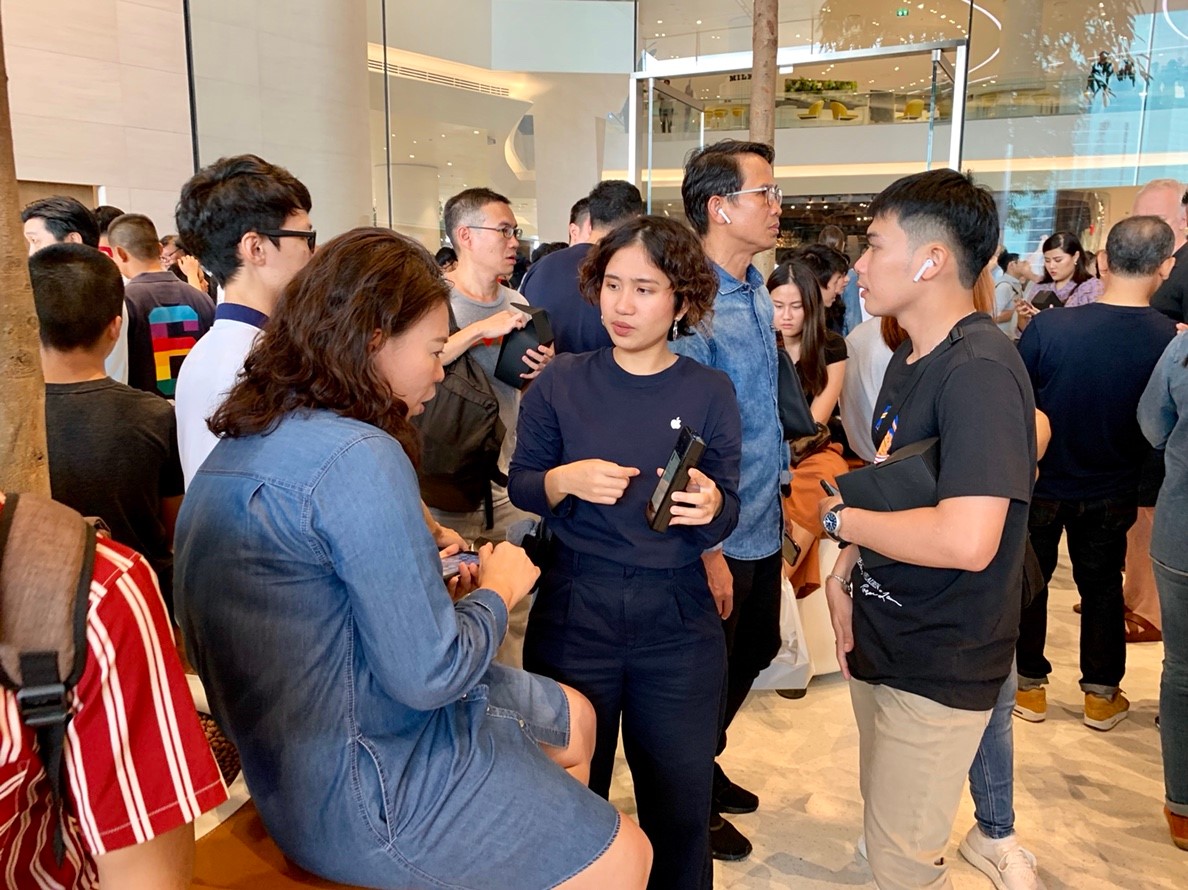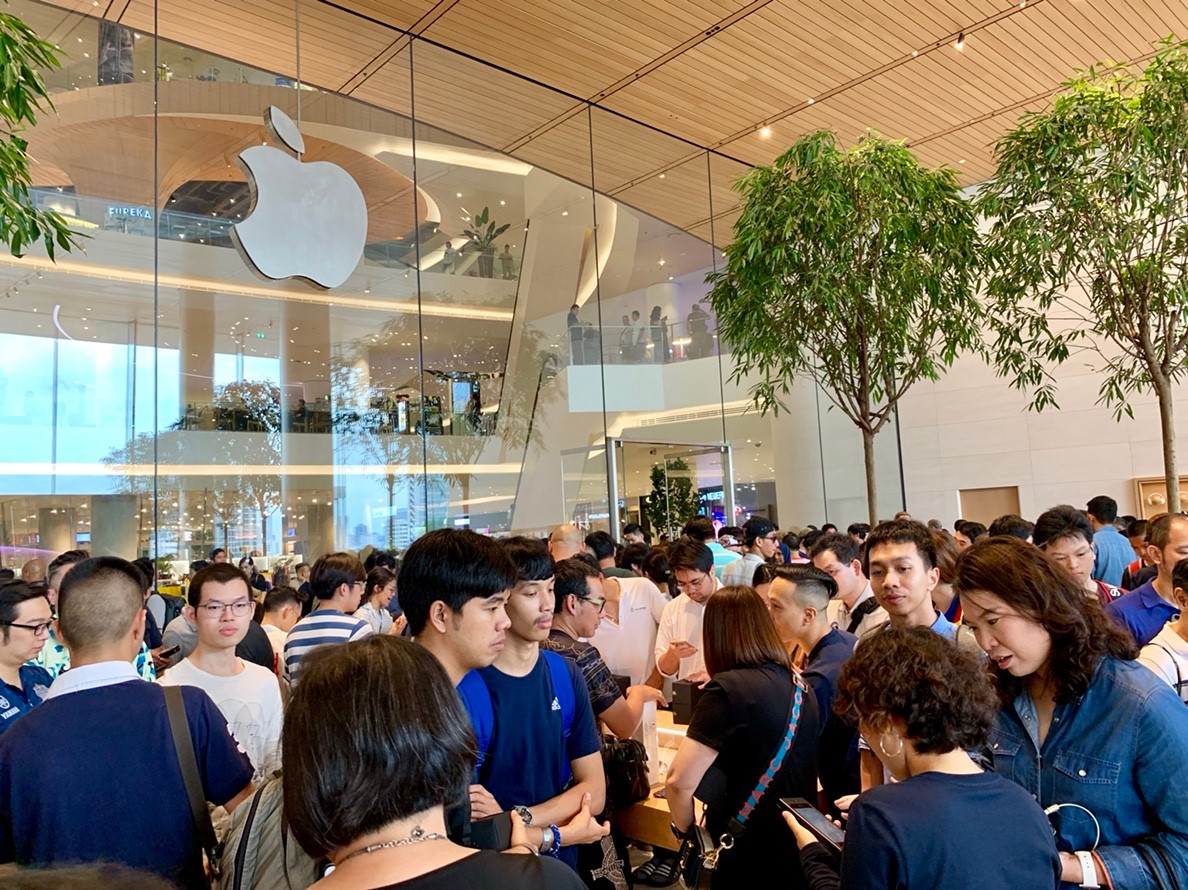 Various meetings
One of the highlights of Apple Iconsiam is the training that Apple provided to those interested in joining free to fully stimulate. You can click on the link below to view the meeting schedule. There will be an interesting meeting every day.
https://www.apple.com/today/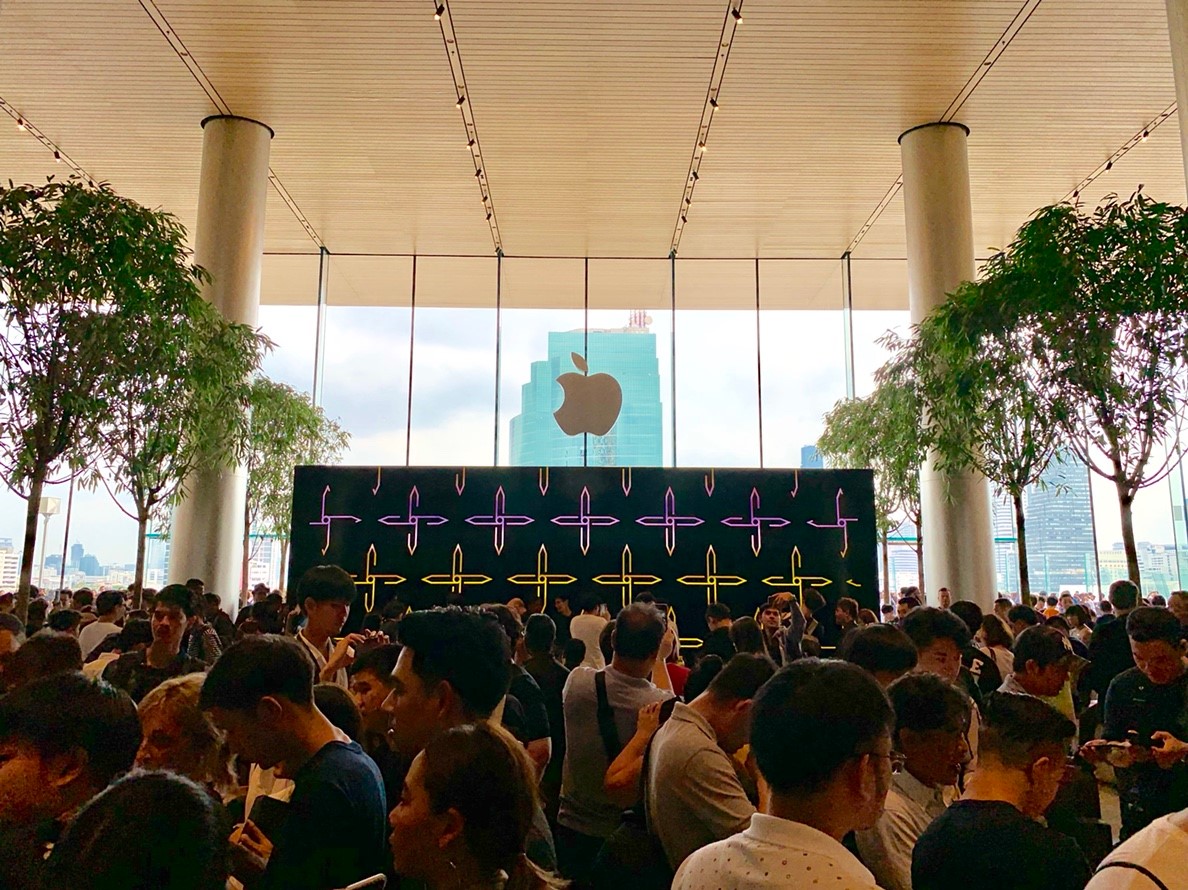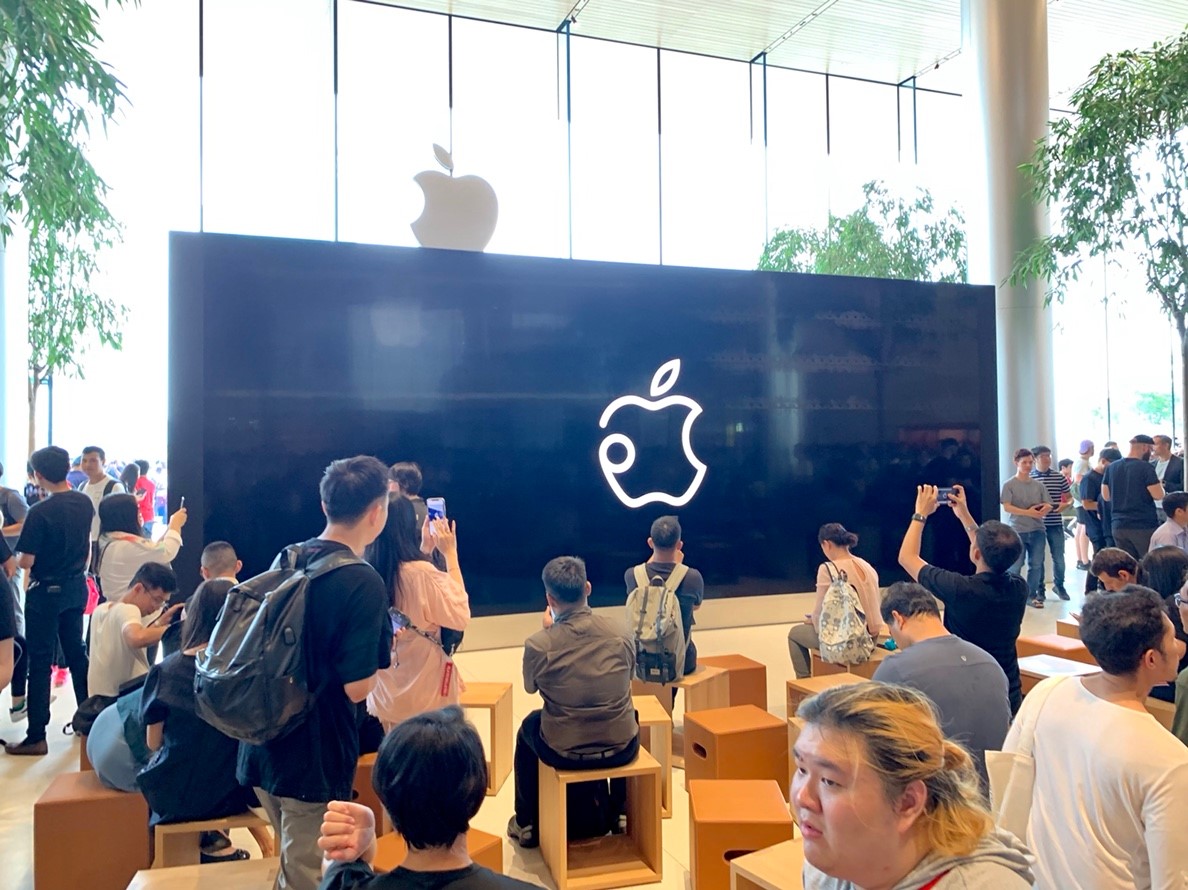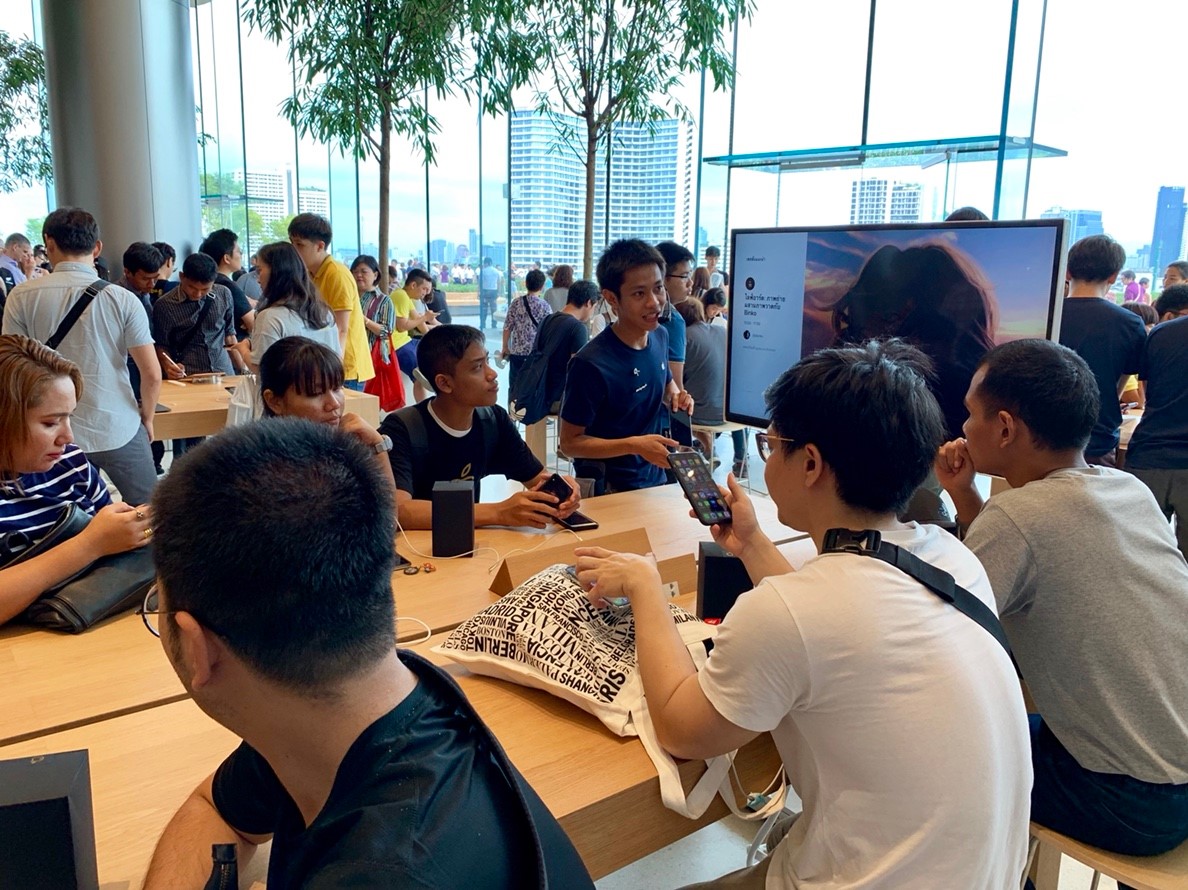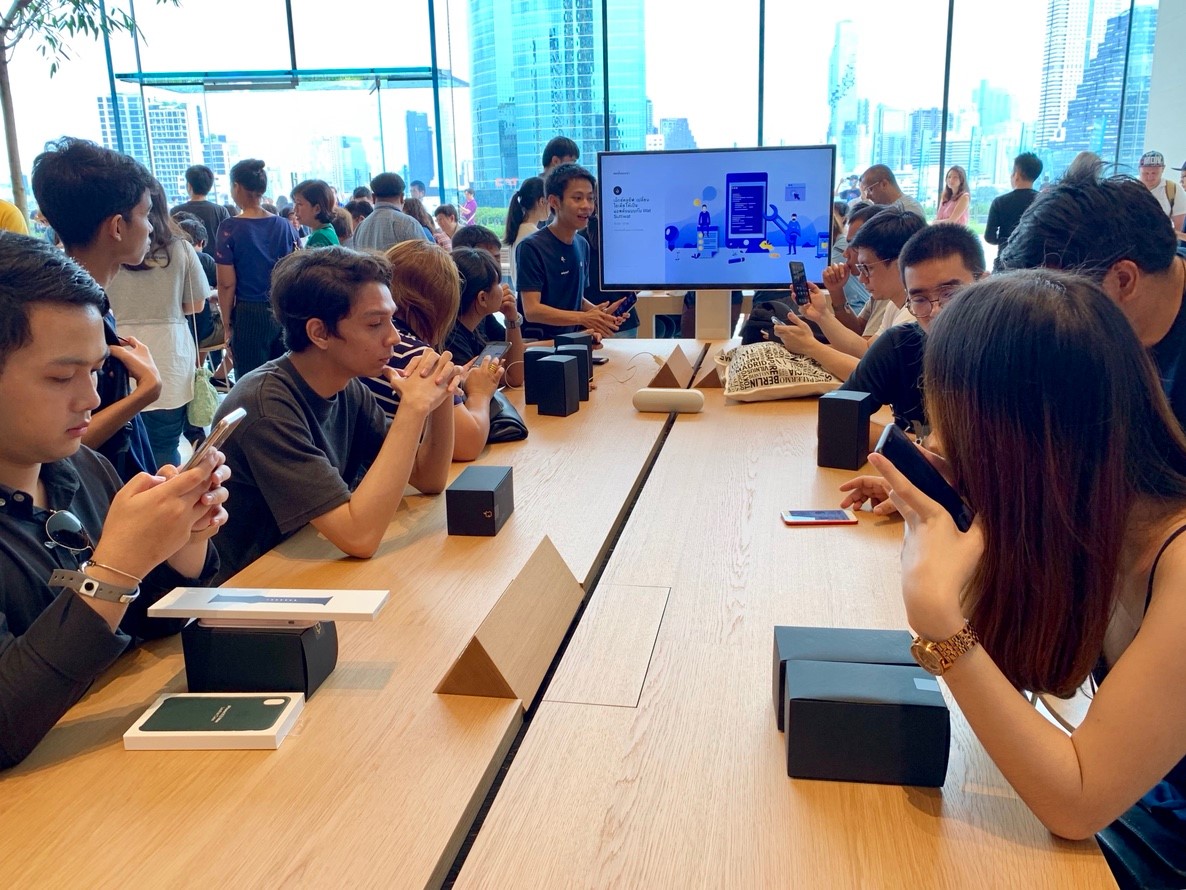 Ikonsiam
Although, Apple Iconsiam is one of the most densely populated areas of Ikonsiam today as well as those in the surrounding area. You can see the Apple Iconsiam easily because it takes room for two layers ever.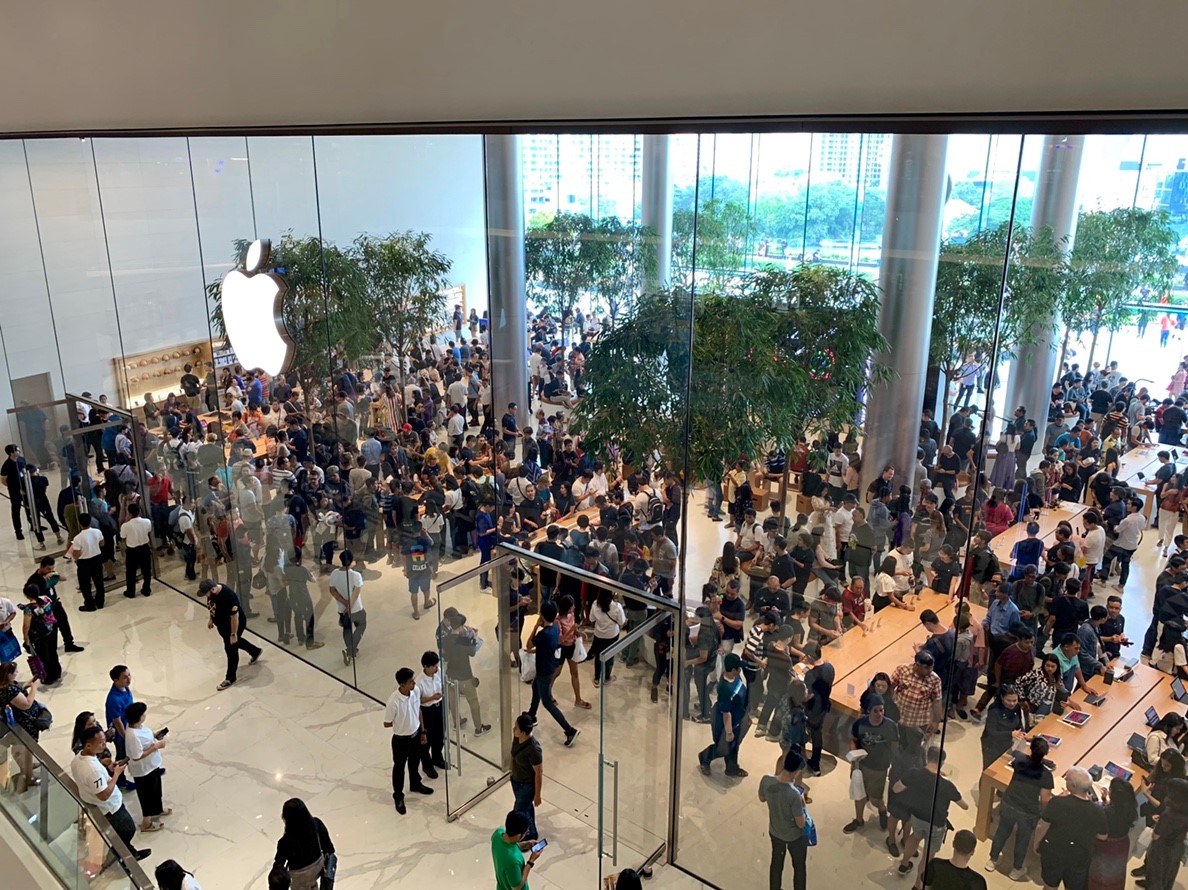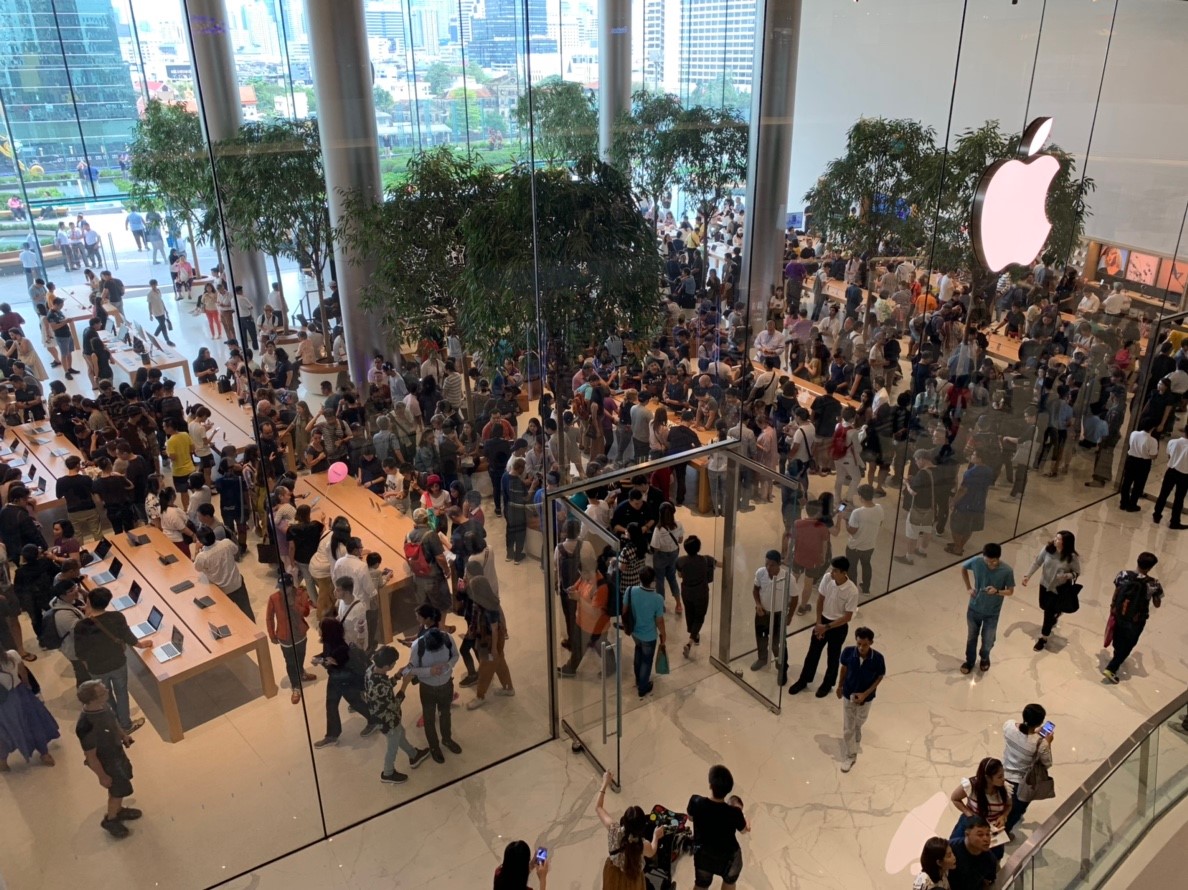 Not only that the outer area has become a matter of photographers. And sit well.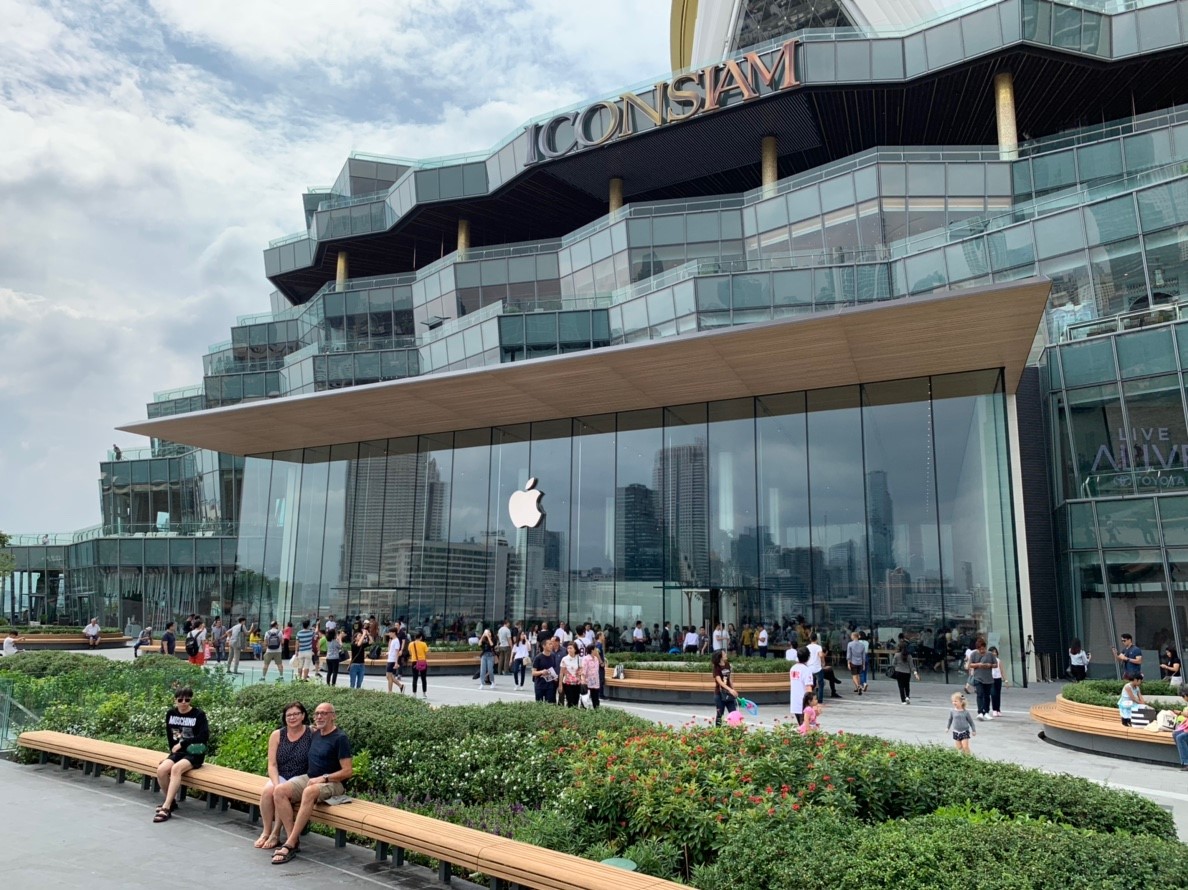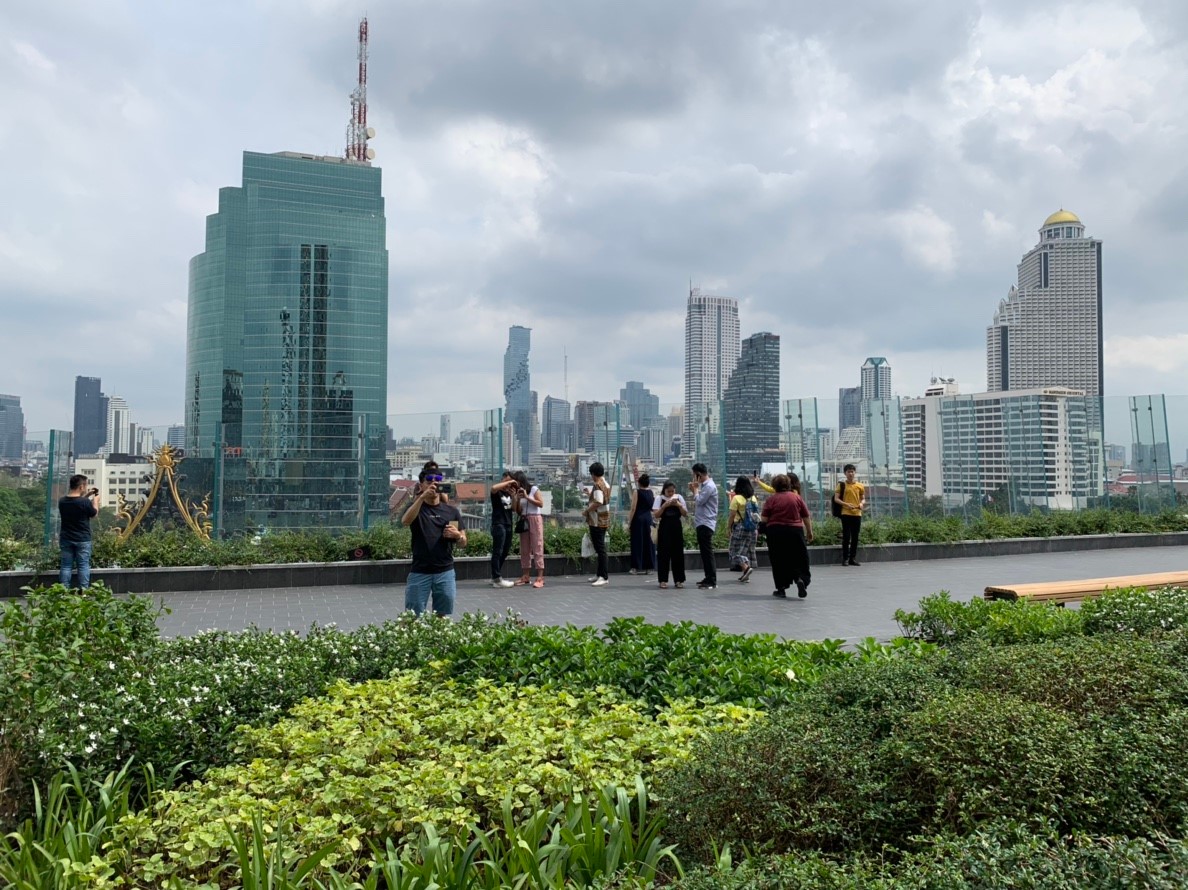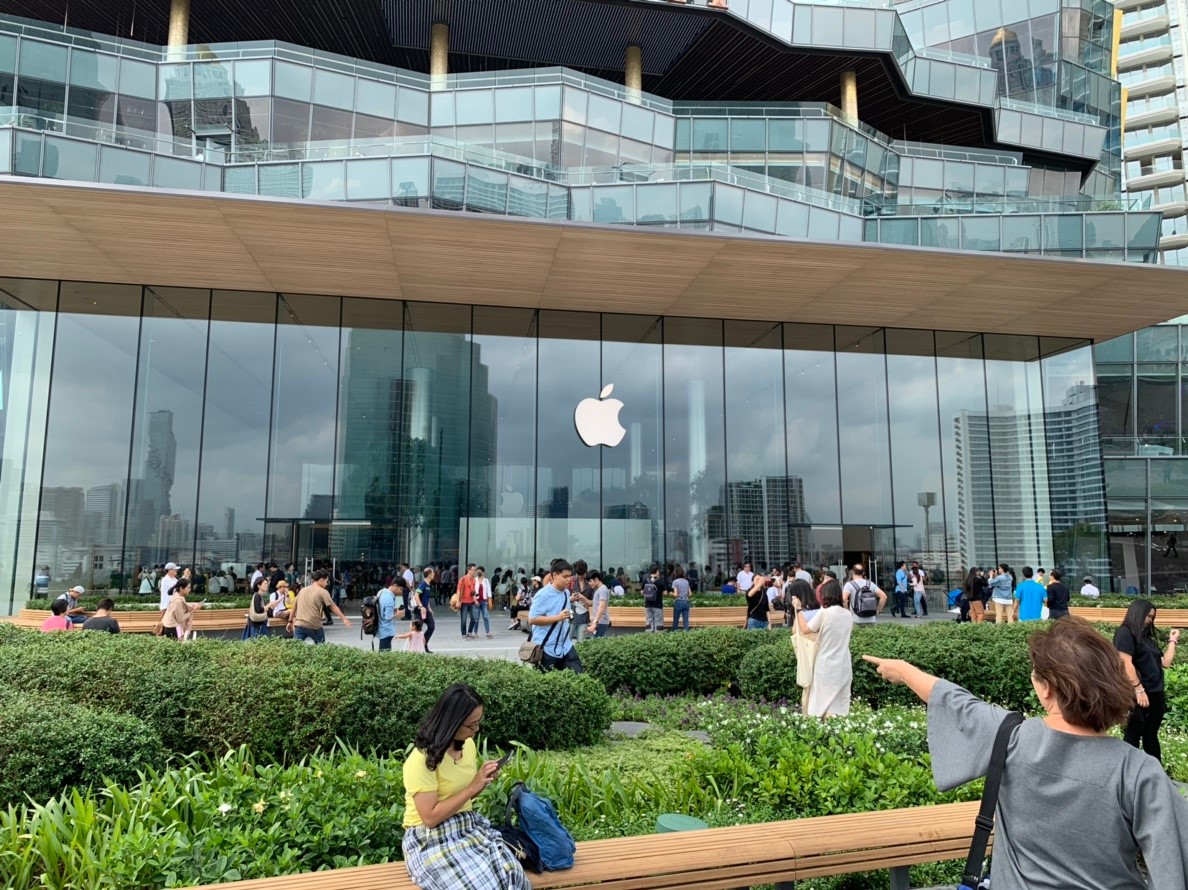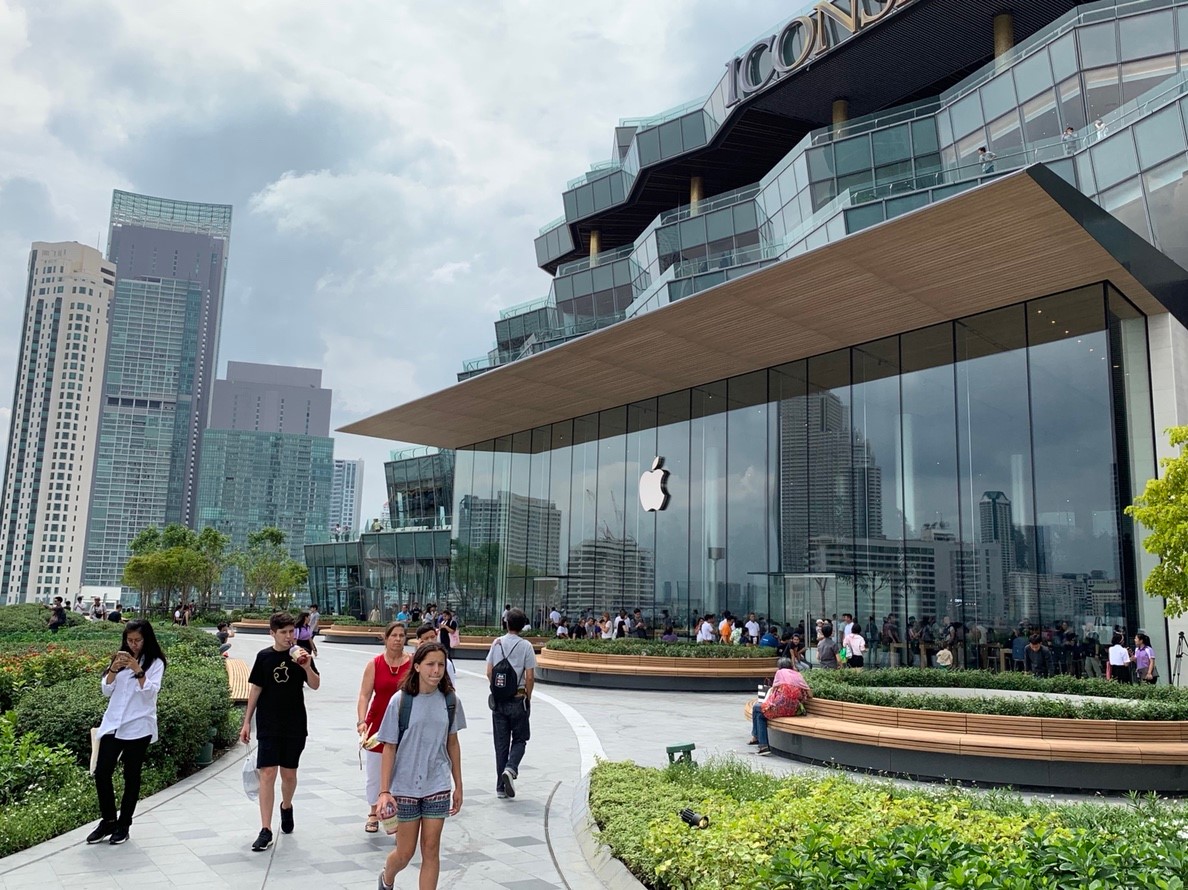 Source link