"Thai Delicious" brand (Tai Hua Chua) signed MOU for Inter to the Dragon Kingdom and the World Market
On April 26, the signing ceremony of the MOU agreement was signed between Thai Hao Chue Group Co., Ltd. from Thailand and Shenzhen. Nsong Thong Modern Supply Company Limited (Shenzhen Zhongtong Modern Supply Chain Management Co., (SME Bank)) or SME D Bank welcomed according to the Department of Trade Promotion and International Trade Ministry and General Pratt Rasmi, MD, Supreme Military Court Judge , Deputy Supreme Commander, National Reform Council (Energy), Director and Treasurer of the Park Reggie Fund [1], Formerly a special royal guard [2] Witnesses to the ceremony
Miss Thansiri Saetong, President of Tai Hua Group Limited Company, revealed that the company's products under the brand "Thai Tain" are considered one of Thailand's OTOP products. Any product through research, development, production, export standards we want Thai people to be proud of Thai brands. And the popularity of processed agricultural products in Thailand
"In the beginning, the company saw the potential of Thai agricultural products with unique characteristics and flavors, but in the past, Thai agricultural products faced price fluctuations.Some seasonal products are in short.Some seasonal excess Thai farmers have suffered.Although China is large and many people including Chinese people, As much visit to Thailand but Thai agricultural products still have not made a serious Chinese market.Tai Hua and so saw the opportunity to make the Dorian, Thongthong, be processed using freezing technology.Can keep good quality as fresh eating by providing tourists Chinese tasting free tens of thousands per day to the end, everyone bought back the Ha Justice souvenirs for family and friends so make more Chinese people to eat more and to buy durian, Thongthong, "Mrs. & # 39; Thanyasiri talked about starting a business more than 10 years
The management of Tai Hua Group Limited Company, Mr. Sae-woo island chairman, the company chairman revealed that in the past, Chinese people still do not know much about durian.But after the Huachai Tai company distributed durian Free to taste, the Chinese people have extensive knowledge about durian .and have a good attitude towards thurian durian make durian durian crisp well known in China
With the vision of managing Tai Hua, the first brand that made Chinese people identify crisp durian. And is the only brand that always keeps the quality and is accepted to international standards more than that Tai Hua Hua is a Chinese brand that receives as well as visionary to develop delicious Thai products to the world market, thus making Shenzhen Song Thong Modern Supply Management Co., From join a memorandum to sign a memorandum of cooperation agreement with the company this time, for 8 years, bought more than 16,000 tons of processed Thai agricultural products, distributed more than 2,000 million baht to Thai agricultural sector.
In addition, the company has continued to develop many new products, such as dried mangoes, pineapple and dried fruits. Chanton Thong Prasert, crispy dried crocodile meat, black pepper flavor Crocodile dried meat coconut meat, crispy perfumes Cashew coconut Cashew flavor Nuts, durian flavor Durian candy Grilled seaweed stuffed with durian, golden mint, crispy taffy,
The company is also the only plant that has received a production license. "Crocodile Meat, Black Pepper" brand "Thai Delicious", issued by the Food Safety Control Unit of Thailand Accepting industry standards and receiving the support of the Department of International Trade Promotion by conducting international marketing both in Europe, such as Switzerland, Denmark, Norway, Germany, America , Such as the United States, Canada and Asia countries such as United Arab Emirates (Dubai), Vietnam, Indonesia, Cambodia, People's Republic of China etc.
"Thai delicious" or "Tai Hua" brand, which means delicious Chinese. Today is delicious all over the world, including dried mangoes, pineapple, poo not dry. Coconut nuts, coconut flavor, cashew nuts, durian flavor, coconut meat, crispy perfumes, gold crisp, crunchy Dorian, seaweed-filled durian, and dry crocodile meat, Process international standards promote Thai agriculture causing the output of Thai farmers, Thai food to be known in the world market
Never miss important news Just click to be friends with LINE @ Bangkokbiznews here.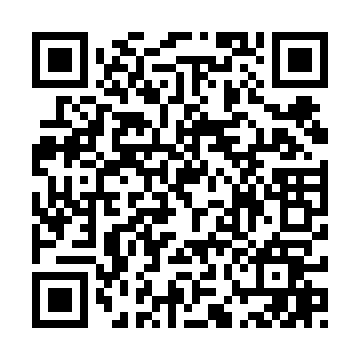 Source link