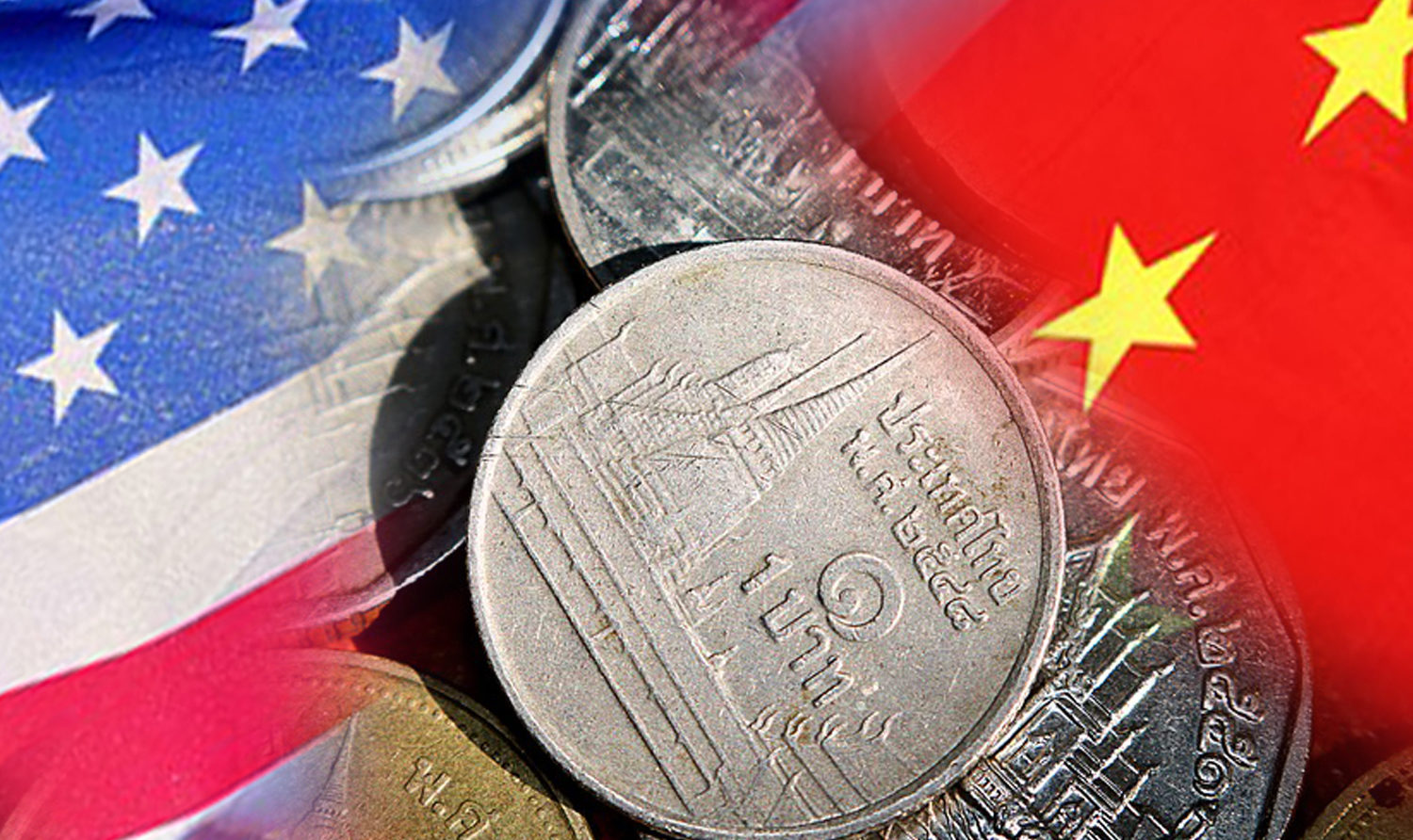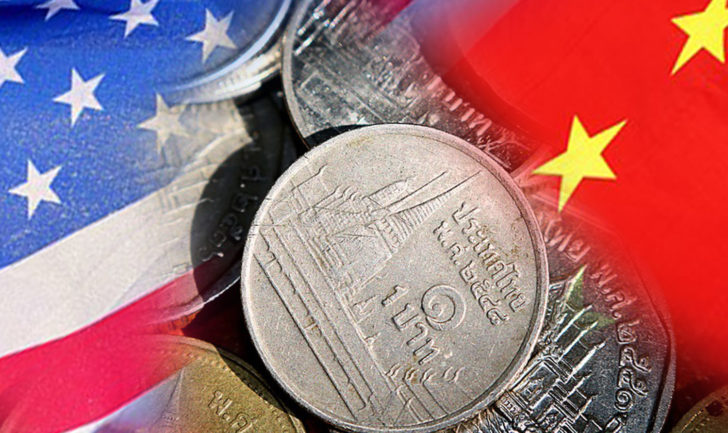 The Thai baht is weaker than 32 baht per dollar. Before recovering slightly on the weekend as the Thai stock market index faced pressure from both domestic and international players
Kasikorn Research CenterSummary The Thai Baht Bahat is gradually depreciating to 32.10 baht to the dollar. Which is the lowest level nearly 4 months before the reconstruction of some parts of the weekend by the weakening of the alab in line with the net sales status of Thai bonds of foreign investors and other currencies in Asia, while the dollar there are positive factors from the US economic data. This came out better than expected, with additional support after the euro was pressured by signs of a slowdown in economic growth in Germany and the entire euro area. However, the Bahat weakened and rallied slightly after the end of the week.
On Friday (April 26), the baht is 31.97 baht to the dollar. Compared to a level of 31.83 baht to the dollar last Friday (April 19)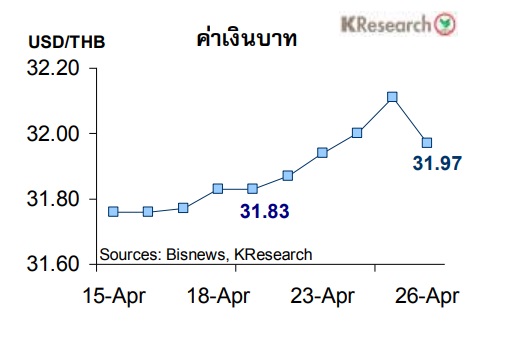 Next week (April 29 – May 3), Kasikorn Bank estimates the movement of the baht at 31.80-32.30 Baht to the dollar. The point of interest in the country is probably the political factor. Economic report on March salary and April inflation While foreign factors that should be monitored are the FOMC meeting of the Federal Reserve's statement of Fed officials and trade in negotiations between the US and China – US economic data during the week consisting of non-farm payroll, Purchasing Managers / Services Index Consumer confidence index in April Leading sales contracts for houses closed for sale orders for factory products and Core PCE core index in March, which is inflation that Fed tracks.
As for the Thai stock market, the Thai share price index fell last week, with the SET index closing at 1,667.15 points, down 0.42% from the previous week. The average daily trading volume fell by 5.50% from the previous week to 42,946.66 million baht. Down 0.80% to close at 365.54 points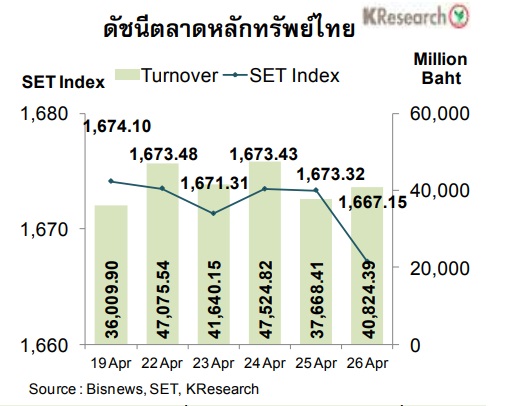 The Thai share index fell at the beginning of the week, fearing local political factors. Although energy stocks will be supported by rising oil prices on the global market, however, the index recovered briefly. Midweek, due to the purchasing power of telecom stocks before posting 1Q62 earnings, however, the Thai stock market cut all positive periods again this weekend. According to guidelines in the foreign stock market and the direction of the price of oil in the world market is reduced
Next week (April 29 – May 3), Kasikorn Securities Inc., the Thai stock index has supported 1,655 and 1,630 points, while the resistance is 1,685 and 1,700 points, respectively which should be monitored, meaning the results of 1Q62 results of Companies appearing in Thai political and internal factors in monetary policy meeting and commercial negotiations between the United States and important partner countries including the oil situation in the world market The main US economic data include personal income and expenditure in March. Employment data for non-agricultural unemployment and PMI for April while other important foreign factors include the euro area 1Q62 numbers of the eurozone, including the PMI manufacturing for April. Of the Eurozone, Japan and China