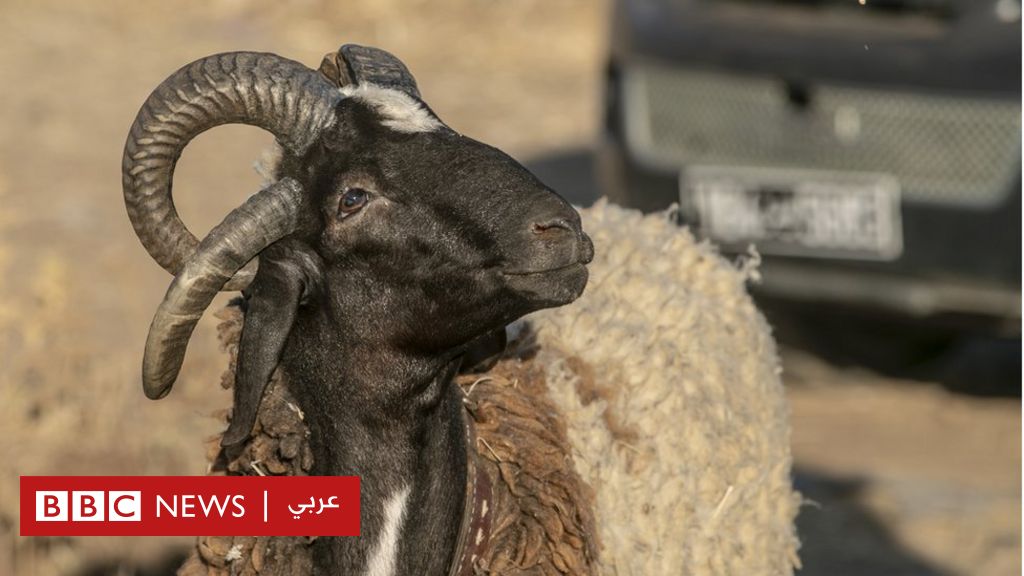 This is the second year that most Arab countries are receiving the blessed Eid al-Adha, under difficult economic conditions, exacerbated by the Corona crisis and its aftermath, and almost all reports agree that people in most Arab countries, from Tunisia to Lebanon have failed to meet Eid this year. That Eid's normal appearance disappeared in most capitals.
The high price of sacrifice is a common denominator among many Arab countries, since the price of sheep sacrifice, in some Arab countries, is double the monthly salary of one person, but what makes up the crisis is that high prices are offset. By a state of deterioration, in the economic conditions of many families.
In Tunisia, which is suffering from a huge wave of Corona plague, it has been reported that few families have bought the sacrifice this year, as most people are preoccupied with cases of plague in their families, and they have decided, according to several reports. Provide the price of sacrifice for the care of their injured relatives and for the management of oxygen for them, arguing that this is a priority over sacrifice.
In Lebanon, which is suffering from a stifling economic crisis, reports almost indicate the disappearance of testimonies and celebrations from all regions, due to the collapse of the country which included all sectors, in addition to the stifling economic difficulty, as a result of the pound depreciating, Consumer products and fuels. Reports show that many Lebanese have repaired their old clothes, as they are unable to buy new clothes during Eid. .
The situation is not different in many other countries, such as Libya, which has become a war-torn country in ten years, from a country that enjoys a collapse-ridden country, and whose population lives in poverty, even though it has the largest oil reserves in Africa.
The price of sacrificial victims this year does not appeal to Libyans, who suffer in the management of their lives, especially after the price of sacrifice rose from 1,400 dinars (about $ 300) last year, to 2,000 dinars at present, or about $ 440, on the impact of the exchange rate deterioration. The local dollar.
The picture in Yemen seems more difficult, as Yemenis live in exceptional living conditions, after years of war, and the great and accelerated collapse of the "Yemeni real" has led to a huge rise in prices, and most families have been unable to buy the sacrifice. , Since Eid is the orphan event in which he deals with people mutton or goat.
Given this recurring picture, in many Arab countries, charities play a dual role in bringing joy to the people during Eid al-Adha, but according to their ability, as it is certain that they will not be able to reach all poor people at any point from any country.
In Morocco, several charities and charities are active in various parts of the country before Eid al-Adha, with the aim of buying victims and providing them to needy families, in many villages and areas in what is known as the distribution of Eid victims. Initiatives.
However, criticism directed at those responsible for these initiatives focused on the fact that they seek only fame and not do good, which has led some charities to focus their discourse through social networks, doing so in a way that does not reveal the donor, nor by photographing the needy family, at the moment That they accept the sacrifice, but pay for it in the sacrifice market, and give the needy a coupon to receive it whenever he wants and without anyone knowing.
In Egypt, where the state controls most charitable work, through several associations, these associations prepared before Eid al-Adha, by buying and slaughtering victims and distributing meat to needy families, as well as organizing clothing exhibitions for the benefit of needy families before Eid.
وكانت بوابة بنوك مصر, وهي البوابة الرسمية لاتحاد بنوك مصر, قد نشرت للمواطنين, أسماء البنوك التي يمكنهم من خلالها, الحصول على مايعرف ب "صك الأضحية" والذي يعد بمثابة وثيقة, بين المضحي والجهة الموكلة بذبح الأضحية, وتوزيعها على المحتاجين ليستفيد منه أكبر عدد It is possible.
And in Dubai launched (Dubai Digital), in collaboration with (Dar Al Bar Association), the "Sacrifice" service and the service, which is activated through a digital application, allows all users to request and distribute the Eid Adha to sacrifice, and pay for it without any difficulties, and through steps Simple and easy, both inside and outside the country.
It remains to be said that what we have mentioned here are just examples of the efforts made by many associations and charities in many Arab countries during Eid al-Adha, a job that societies desperately need, especially in light of the circumstances that exist today. , And it contributes without a doubt, it brings joy in the hearts of the people in light of the difficult days.
Tell us about your testimonial atmosphere and what's new about it this year?
Were you able to buy a victim this year?
How were the victims' prices in your country?
Did you feel it was the role of charities to help you celebrate the joy of this holiday?
And how do you see the role that these associations play in relieving people and helping them during Eid?
Can charities reach all people? Is he able to bridge the deficit left by the state's failure?
We will discuss these and other issues with you on Wednesday, July 21st.
The communication lines open half an hour before the program at 00442038752989.
If you would like to participate by phone, you can email your phone number to [email protected]
You can also send phone numbers to our Facebook page via private message
You can also share your opinion on the dialogues posted on the same page, and its address: https://www.facebook.com/hewarbbc
You can also watch the show's episodes via this link on YouTube
Source link