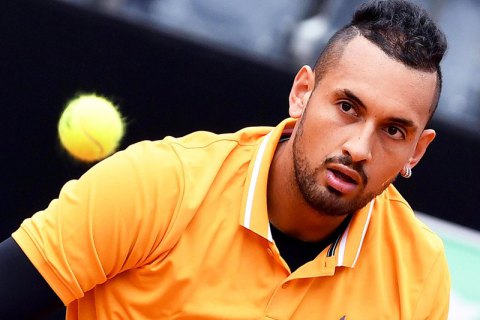 [ad_1]
In the Italian Open Tennis Championship, which takes place on the clay courts of the Roman Complex Foro Italico, with a prize fund of 5.5 million euros finishes matches of the final stage 1/16.
In one of these games, an Australian tennis player of Greek descent Nick Krios in a confrontation with Norwegian Caspar Nord was marked by an outrageous act.
In the third decisive game, the 24-year-old Australian, who was previously warned by the referee, disagreed with the penalty game that was not in his favor (Krios was not pleased that the stalls continued to march in surrender and shouted at the crowd).
The first tennis player hit the bat on the field. And when, after a moment, he realized that his mental equilibrium had not returned to him-he threw a chair on the platform, picked up the bag, and left.
The judge counted Rod's victory. During the break, the score was 6: 3, 6: 7 (5-7), 2: 1 in favor of Scandinavia.
[ad_2]
Source link