In practice, protecting the NVIDIA GeForce RTX 3060 video card from mining turned out to be useless. Blogger CryptoLeo told about it on YouTube.
He tested the innovation in ten cryptocurrency mining algorithms and compared it with the results for the RTX 3060 Ti, where there is no protection. It turned out that at least two cryptocurrencies – CFX and Cortex – still generate a lot of revenue. At current prices, it is about $ 6-7 per day.
A significant difference in performance was observed only during etherium mining – NVIDIA mining was declared protected. The hash rate in this algorithm is about equal to GTX 1060 and half that of RTX 3060 Ti.
According to CryptoLeo, he purchased the video card for $ 800 at a bid price of $ 330 (about $ 25,000). Officially, it has not yet sold out in stores – the release is set to take place on February 25th.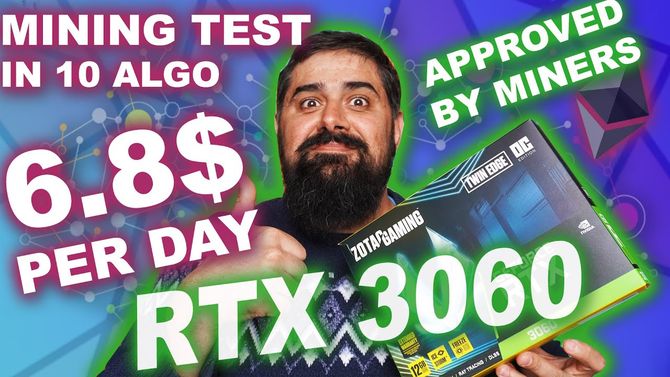 Source link