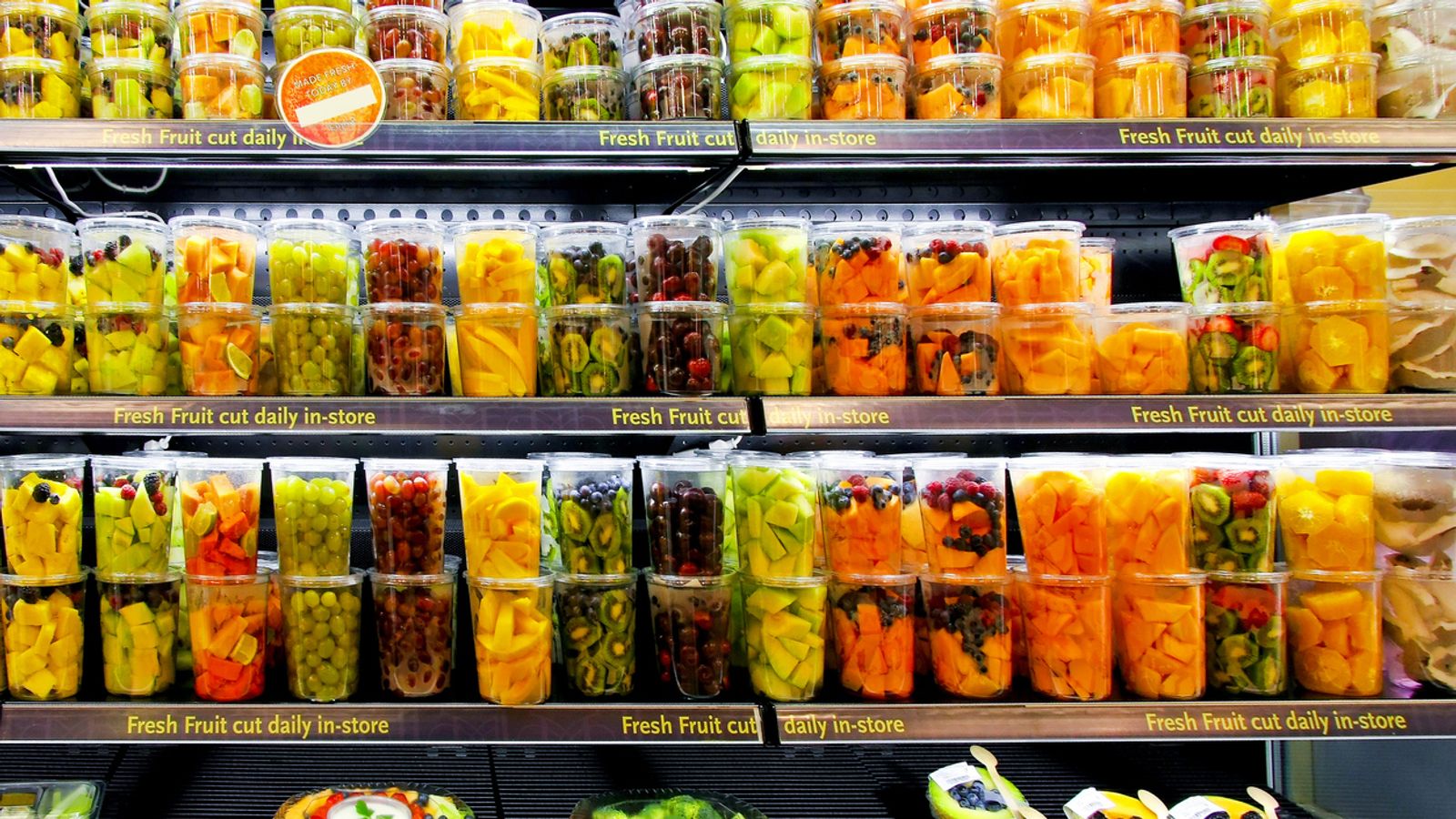 [ad_1]
Britain's biggest supermarkets place billions of pieces of plastic packaging on the market every year, according to a survey.
Analysis of information requested by retailers by Greenpeace and the Environmental Investigation Agency (EIA) reveals 10 supermarkets are putting more than 810,000 tonnes of plastics for single use on the market each year.
Seven retailers are bringing in about 59 billion pieces of branded branded plastic packaging a year, from yogurt containers to food wrappers and shampoo bottles, campaign groups said.
Greenpeace UK oceans campaign Elena Polisano said: "A lot of plastic packaging throwing our homes filling comes from supermarket shelves, but high street giants still do not take full responsibility for it.
"So far most retail bosses have responded to growing concern from customers with a choice-and-mixture of different plastic messages but have failed to come up with plans to reduce the plastic consistency required to solve this problem."
She said: "Supermarkets should check on plastic and fast throw."
"It is clear that we can not recycle our way from the criminal pollution crisis, and yet it remains in the priority of the large network hub," said Sarah Boltz, the EIA's main campaign.
"Retailers must pioneer new ways to reduce their plastic footprint throughout the entire supply chain."
The survey was sent to the 11 largest supermarkets in the UK by market share and six grocery chains with more than 1,000 stores under their brand.
Central supermarkets were ranked according to their commitments to reduce plastic disposable, eliminate the non-recyclable packaging, engage with the supply chain and transparent reporting.
Iceland reached the top, and Sainsbury's last.
A spokeswoman for Sainsbury said: "We are very disappointed with this result, which does not reflect our efforts for many years to reduce the amount of packaging we use, and to ensure that it can be recycled.
"We know plastic reduction is important to customers and we are one of a few retailers investing in recycling plastic facilities in many of our supermarkets."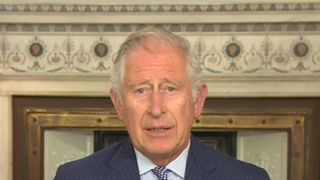 She added that "83% of our packaging is classified as widely recycled and we have ambitious goals to increase it."
Was discovered earlier this month that "single use" is Collins' Word of the Year, Popular by the growing call to ban substances that have damaged the environment and contaminate the food chain.
With the help of global movements, including a Black Sea rescue campaign, the term "disposable use" is on the front page of any article and news articles around the world.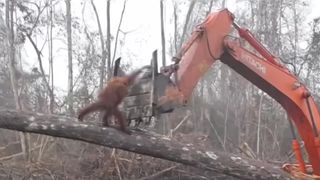 A study commissioned by Sky Ocean Rescue shows that six out of 10 Britons think plastics for single use would be socially unacceptable by 2021.
In addition, seven out of 10 say that common plastic for single use should carry warnings like those on cigarette packets.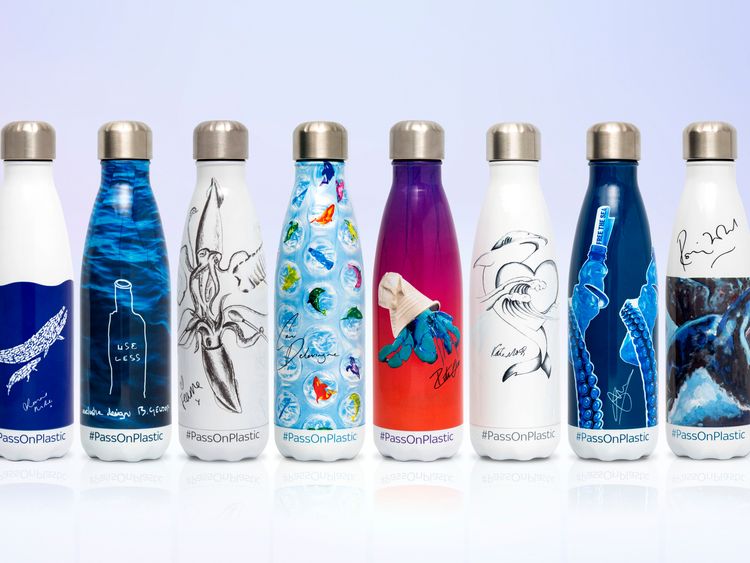 Ocean Sky Rescue has along with celebrities including Kate Moss, Cara Delvingen, Rita Ora and HRH Princess Eugenie of York to launch a limited range reusable range of products, pictured above.
:: A rescue campaign of the olympic ocean encourages people to reduce their disposable plastic. You can find more about the campaign and how to get involved at www.skyoceanrescue.com
[ad_2]
Source link