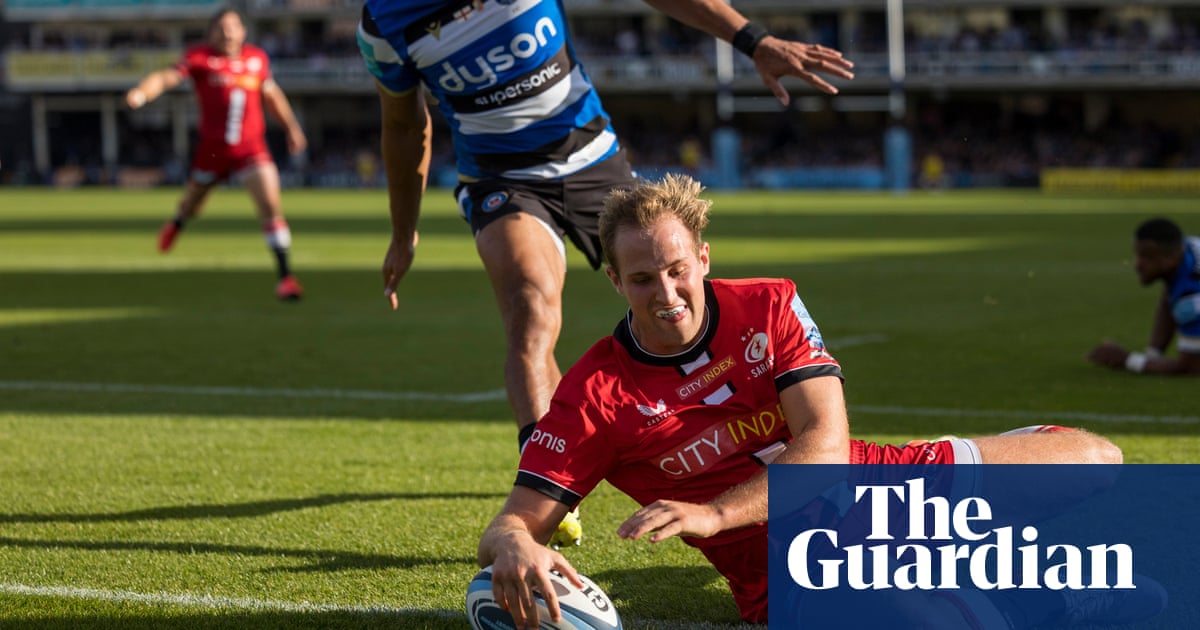 [ad_1]
Timely results and decisive selective urges are one thing, but this particularly strong statement of the Saracens near the Avon River could not be mistaken. With a significant announcement from the upcoming England squad Wadi Jones, the national coach, watching from the stands, there was a result here that would cause the whole country to double down.
Despite the notable shortcomings that leave Bath proud and undefeated once armed at the foot of the Premiership table, the 10-attempt beast was unmistakable proof that some of Sari's senior professionals who are apparently fading still carry serious ambitions on the test. If Max Malinas' three-pointer had been the title, Jones would now have a hard time ignoring the claims of some of his recurring friends.
Are Jamie George, the Vunipola brothers, Ben Earl and Alex Luzowski really in excess of Jones' demands? Has Owen Farrell now resigned from the 10th knee bend to Marcus Smith? It did not look or feel that way when the visitors caused a league record to beat opponents who came to the game fresh and full of motivation. Forty-five unanswered points for Saracens within the first 40 minutes were a terrifying blow.
It certainly seems like a long time since Reese lost away to the Cornish Pirates in the championship. Here they returned to their superhero conquerors, with Marrow Itoja excelling in his first league game in the Premier League for more than a year. Billy Wenipola and George both looked like reborn competitive athletes – and for that Jones must clearly take some credit after dropping them out of his initial fall camp – while Charles lost slightly compared to his reverse number, Sam Underhill.
Farrell, for his part, kicked everything to finish with 19 points and mark an unanswered point for both Smith's fly half and Beth, Danny Cipriani, a virtual spectator. Aside from one down-kick that led to Bath's attempted loneliness early in the second half of Tom de Glanville, the England captain did not appear to be too worried about anyone losing potential status in the coming weeks.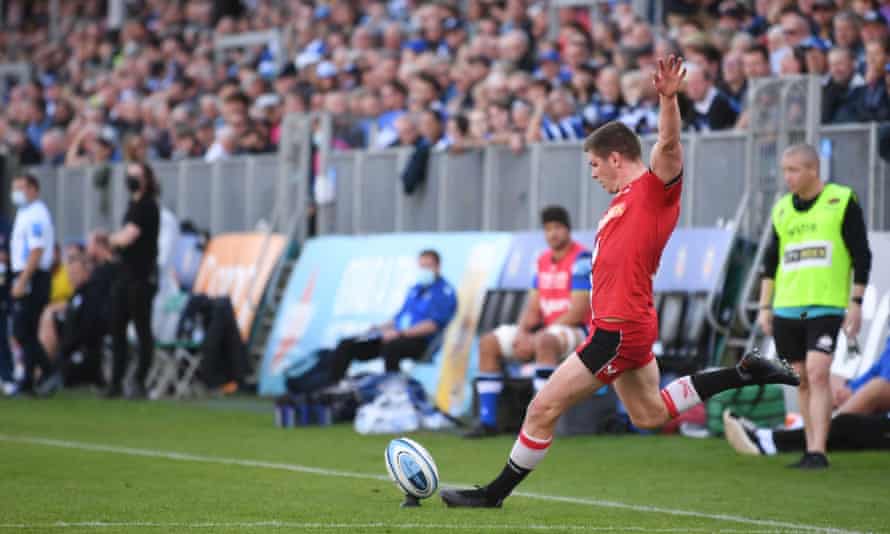 But for the trustees in Rec, it is possible that there is now blood in the water. Baths rugby manager Stuart Hopper later described the result as "appalling" and club owner Bruce Craig would be appalled by the fact that the heaviest defeat of all time is the home league, the fourth consecutive defeat of his team and the worst start to the season in 20 years.
Hopper, however, is stunned, insisting that the locker room remains determined to reverse the situation and remains eager to continue in his role. "It's as bad as it gets what we saw today but our responsibility is to stand up and be considered. You must use the pain we are feeling right now to make sure you are not in those positions again. There will be questions from everywhere about me, my team and my team, but the important thing is we keep looking In each other's eyes, feel the pain together and move on. "
It will not be easy after this deliberation. Out of the ground was one of those amazing bath afternoons: honeysuckle, a lovely autumn sun glistening from the water, an absolute embodiment of relaxation. Whether it was part of calming home players to a false sense of security or not, there were times when Bath's defensive hunger was not at the required level.
It was an early stage carnage, even if the critics did have to deal with some early periods of forward pressure. Bath has no power of the five-five to put the opponents in prolonged tension and after Ito snatched his way through an ominous hole to score with six minutes the Mubbles opened up quickly.
Malines, such a smart footballer, scored two within the first half hour, the second interception that gave his team a quick bonus point on a fourth attempt.
George, who was again drawn to the eye, also scored twice before the half when the only question was the extent of the depths to which Bath would be taken.
Some consolation scores in the last quarter by Tom Alice Will Muir gave the scoreboard a hint of lightning but by then the competition was long gone. Mullins claimed his third just before the hour and the next generation of Saris' talent – Aroni Maui, Rotimi Sagon and Dom Morris completed Bath's bloody Sunday. As Saris streamed forward, impressively direct and consistently hard in the collapse, it was hard to imagine England not wanting to take out a few leaves from its brutal game-attached game. Suddenly Jones' biggest problem is which of them to leave out.
[ad_2]
Source link