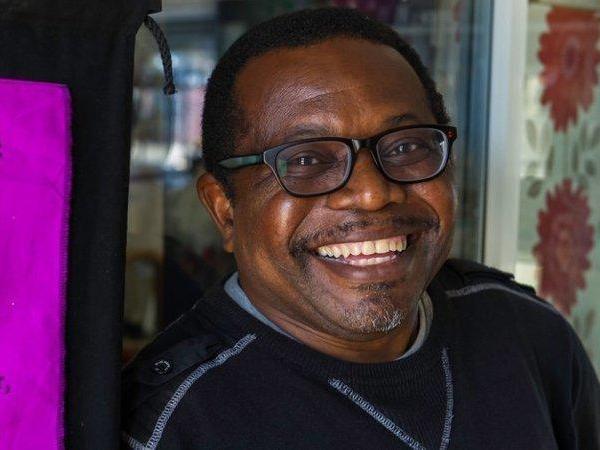 [ad_1]
Zimbabwean asylum seekers forced to participate in meetings with representatives of their homeland are threatened with removal as part of a "return" of thousands of failed asylum seekers to the country.
At least two people who came to England after escaping political persecution in Zimbabwe were arrested and issued a 72-hour removal notice when they signed the Interior Ministry at Vulcan's reporting house.
This came after the two men, along with an unknown number of other asylum seekers in Zimbabwe, were asked "unfortunate questions" by embassy officials in Zimbabwe in the "re-interview interviews" held on December 4.
join up Independent minds
For exclusive articles, events and free advertising read for just
£ 5.99
€ 6.99
$ 9.99
a month
Get the best Standalone
With Independent Subscription Minds only
£ 5.99
€ 6.99
$ 9.99
a month
Get the best Standalone
No ads – just
£ 5.99
€ 6.99
$ 9.99
a month
Lawyers believe that these interviews were part of an agreement between the UK and Zimbabwe governments for Britain to "return" 2,500 Zimbabwean citizens in return for financial aid. The Interior Ministry did not deny the allegations.
Other Zimbabwean citizens who participated in interviews in December were ordered to attend Interior Ministry meetings next week and said they were "frightened" that the government intended to remove.
It came after more than 1,000 people were arrested and many were cruelly beaten during demonstrations in the Zimbabwean capital Harare last month following an extensive collapse of public order linked to food and fuel shortages.
One of the men issued with a removal notice is Victor Mujakachi, who first arrived in the UK on a student visa in 2003. He sought refuge when an order was issued for his arrest in Zimbabwe after he wrote hostile blog posts to the government.
Mr. Mujakachi, 57, said that in his re-documentation interview in December, embassy officials asked for more information about him and his relatives in an attempt to confirm his identity – which he found "very suspicious". He added that he would "not be spared" by the Zimbabwean authorities.
Speaking from Vulcan on Monday, he said: "I'm shocked that they want to get me back to the place where all the terrible things are happening.I've been vocal about the horrors through my feeds on Twitter on YouTube .I definitely stand out.
"I can not leave the airport terminal without questioning the police, there will be cruel beatings.
"There has been a recent debate in the House of Representatives denouncing the brutality and dignity of the Zimbabwean army and the police, condemning it, do they think that only condemnation by words will stop what is happening?
"Every government has the right to control immigration within its borders, but with this government it is ideologically motivated, they look at soft targets, and I am a soft target."
The son of Mr. Mog, Simba, who was also ordered to sign at the Interior Ministry on Monday but did not stop like his father, said he believed that if his father were removed to Zimbabwe, he would be killed "immediately."
"I do not know how they can do that, to work with the Zimbabwean government, it does not make sense with what's going on in Zimbabwe, it's cruelty," he said.
"I think he will be killed immediately, they will take him right away from the airport, and we will not hear of him anymore, we know how this government works, a lot of people have been taken recently and no one knows where they are.
"I have not eaten since I left and my father is taken away, I'm struggling to eat, I worry about my father, I'm worried about me, I do not know why they released me yesterday, but I'm sure they'll take me sooner or later."
The lawyer of Mr. Moogh Katherine Hodder, who seeks to file an injunction to prevent its removal, said that she believes that the alleged agreement between the Interior Ministry and Zimbabwean officials may contravene UK immigration rules, which prohibit "players of Persecutions "directly informed that asylum request was made.
She added: "Before that they could not remove Zimbabwe because there was no agreement with the government, so it was impossible to remove a Zimbabwean unless they had a passport.
"But this government seems to want help from Britain, so it's just part of politics – we'll give you money if you bring back your people.
"Victor did not have a passport, and now he has travel documents from the Zimbabwean government, and the embassy representative had a large file and said he knew everything about it, it's not good if the government knows about it before it is removed."
A member of the Council of Sheffield, Key Drayton, who accompanied Mr. Mujakachi to sign the Vulcan House, where he was arrested, said it was "terrible" that he was about to be removed and said, "He did not come prepared to not go home. Sudden and shocking
Yes, Mugabe is not in power now, but there is no doubt that people in his government are still my power, and this is not a safe place for people. "
Marian McKiananga, another Zimbabwean citizen who was also forced to participate in a re-record interview in December and was ordered to sign next week, said she was "afraid" that she would have the same fate as Mr. Mugg.
"I was in tears when I got the letter, I'm very scared, I know they're going to take me, people are being killed by the regime, I'm even more scared than ever," she said. The last. "
The Zimbabwean newspaper reported in February that Zimbabwe's ambassador to Zimbabwe, Catriona Living, told Zimbabwean Vice President Kempoo Mohdi that Britain intended to expel illegal Zimbabwe.
Mr Mohadi reportedly responded by saying the Zimbabwean government had no problem taking back its nationals but it needed to check them to ensure they were truly Zimbabweans.
A Home Office spokesperson said: "The UK has a proud history of granting asylum to those who need our protection.
"Where a decision has been made that a person does not require international protection removal is only enforced when we and the courts conclude that it is safe to do so, with a safe route of return."
---
We'll tell you what's true.
You can form your own view.
At The Independent, no one tells us what to write. That's why, in an era of political lies and Brexit bias, more readers are turning to an independent source. Please support us and enjoy extra exclusives, events, ebooks – all with no ads.
The Brexit deal for you. Subscribe now.
[ad_2]
Source link