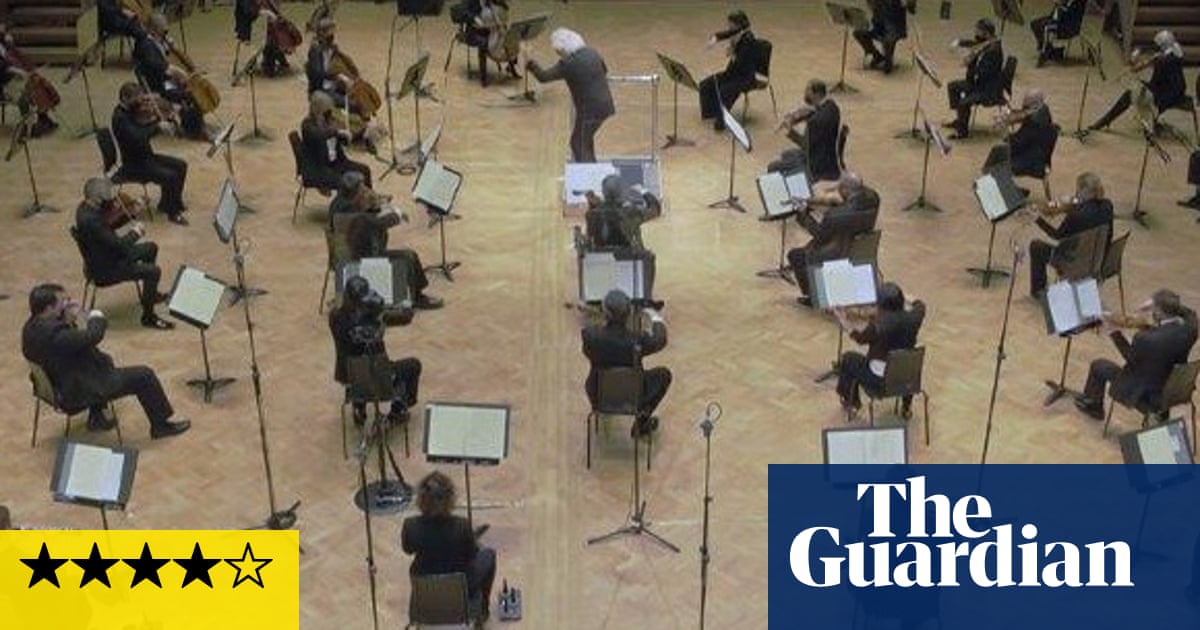 MEveryone, I suspect, would have preferred to hear Simon Rattle's first concert at the London Symphony Orchestra in 2021 under different circumstances. Set for a barbican with a socially distant audience, he was transferred to the network after a lockout, and recorded at LSO St. Lux on the original date of the concert on January 7, days before the LSO temporarily suspended rehearsals and recordings and before Schertel announced his much-discussed decision to leave London And take the role of principal conductor of the Bavarian Radio Symphony Orchestra in 2023.
"We hope our music helps dispel some of the gloom of the past year," Rattle announced before the show. It's not really, for me, though it was great. The program – Berg's Violin Concerto with Leonidas Kwakos and Schubert's "Great" Symphony, No. 9 in Major D944 – remained unchanged: the concert was, meanwhile, dedicated to the fourteenth anniversary of the beginning of the Greek Revolution against the Ottoman and Ottoman rule . The participation of the British Philistines within it, so the evening began with the Greek national anthem.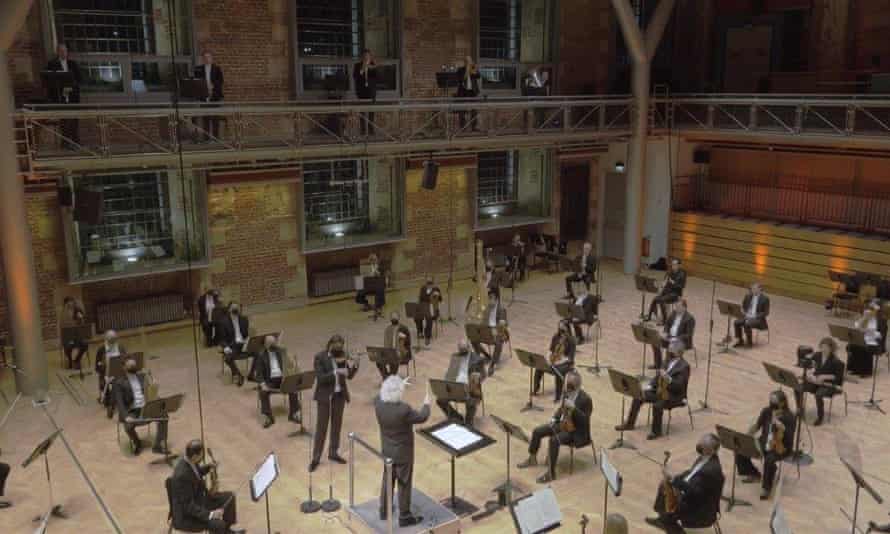 Berg's concerto was wonderfully made. Written in 1935 after the polio death of Menon Gropius, the teenage daughter of Berg's girlfriend, Alma Mahler, and her second husband Walter Gropius. She mourns for lives lost before her time, and hearing them during the plague, inevitably, may have increased her impact. And meaning. Kwakus played with unforced lyricism and an extraordinary sweetness of tone: the last bars, in which the violin line rises to the sky, seldom sound so comforting or so beautiful. Rattle's conduct, meanwhile, was intense and remarkably detailed, well alert to the changing colors in the darkness of Berg's orchestration.
Schubert's "great" symphony, it seems, has meanwhile almost resolved the tensions of the concerto in a noble and exciting interpretation, remarkably majestic at first and closing in an atmosphere of intense joy. It was also excellently played, the string tone rich throughout, the brass sounded incredibly warm, the most important oboe and clarinet solos were executed in a comfortable and lush fit.
Source link